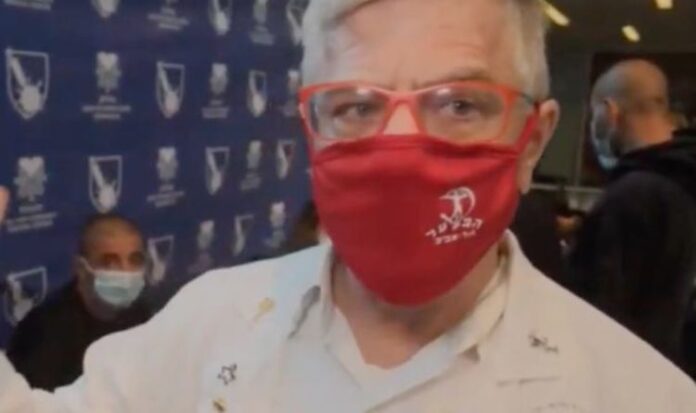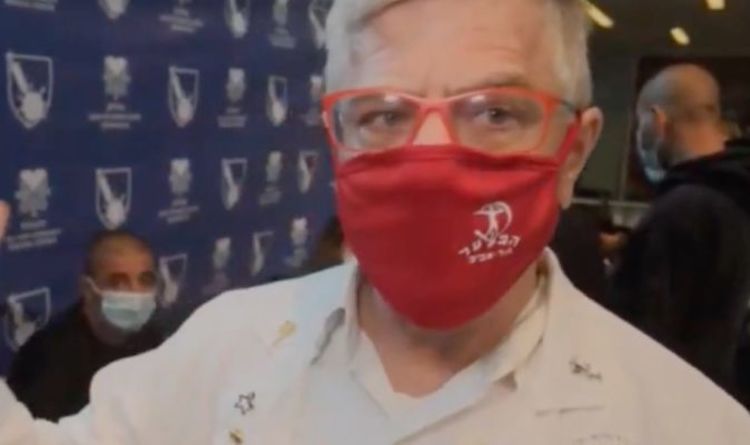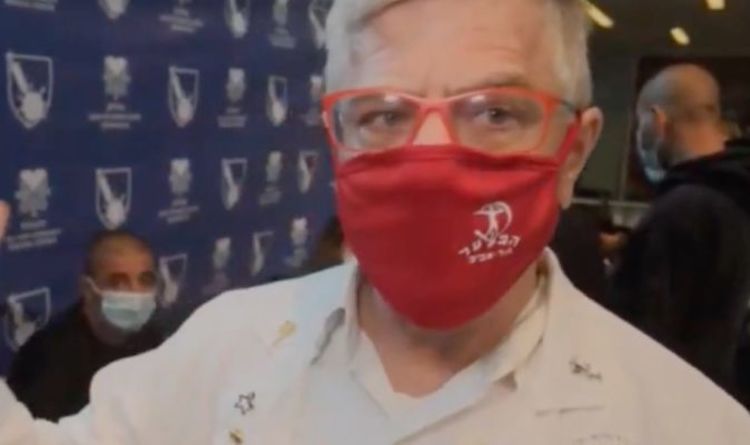 Professor Nadir Arber appeared on Sky News on Monday morning from Tel Aviv to discuss the coronavirus treatment breakthrough. He insisted the new trial vaccine was "easy to produce" and could be administered simply via inhalation. He added that the Israeli drug had been successful in initial trials and insisted that the treatment was "safe." The drug fights a potentially lethal overreaction within the immune system called the "cytokine storm" which many scientists believe to be responsible for many Covid-Related deaths.
The professor told Sky News: "Our drug can be given by inhalations three or four minutes a day for five days,
"It is easy to produce the drug effectively, efficiently, rapidly and at a low cost."
Quizzed on the results of trails into the new drug, Professor Arber replied: "I can definitely say and declare that the drug is safe."
"We have not seen any side effects," he added.
JUST IN: Lung cancer symptoms: The 12 most common warning signs of a tumour – FULL list
This latest breakthrough comes days after a separate drug, usually used to treat arthritis, was successfully used to treat some of the most unwell patients in hospital with coronavirus.
Studies have also shown that the drug, Tocilizumab, has been effective in treating critically ill patients and saving lives.
The drug has been found to reduce the risk of death in patients in hospital, which is welcome news considering the UK's extremely high death rate.
The drug will be available for patients in NHS hospitals from next week, and will be used on severely ill patients.
Tocilizumab is an intravenous drug usually used in the treatment of rheumatoid arthritis.
Researchers at Recovery found that the drug has significantly reduced deaths from coronavirus, with every 25 patients treated with the drug, one additional life could be saved.
More than 4,000 patients were involved in the trial, which found 596 (29 percent) of the patients in the Tocilizumab group died within 28 days, compared with 694 (33 percent) patients in the usual care group.
Tocilizumab also significantly reduced the chance of progressing to invasive mechanical ventilation or death from 38 percent to 33 percent among those who were not on invasive ventilation when they entered into the trial.
DON'T MISS
Studies also found it could reduce the time spent in hospital by up to 10 days.
The drug reduced inflammation, which is common and can be very dangerous in coronavirus patients as it can cause damage to the lungs and other organs.
The drug is already widely available in the UK, however, it is expensive – coming in at £500 per dose.
But, patients will only need one dose of the drug.
Published at Mon, 15 Feb 2021 10:38:00 +0000
Doctor claims cancer drug could see huge breakthrough in fighting off Covid pandemic