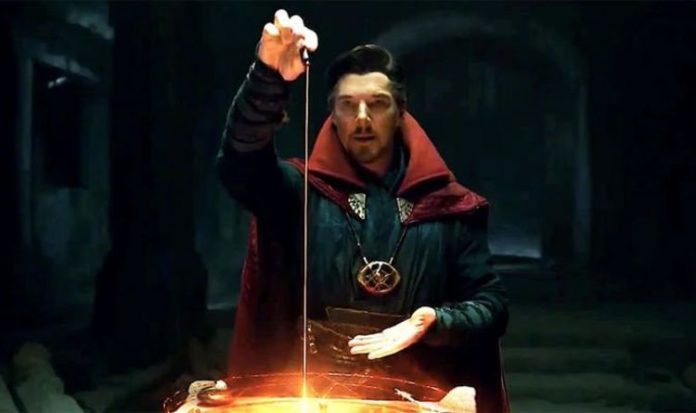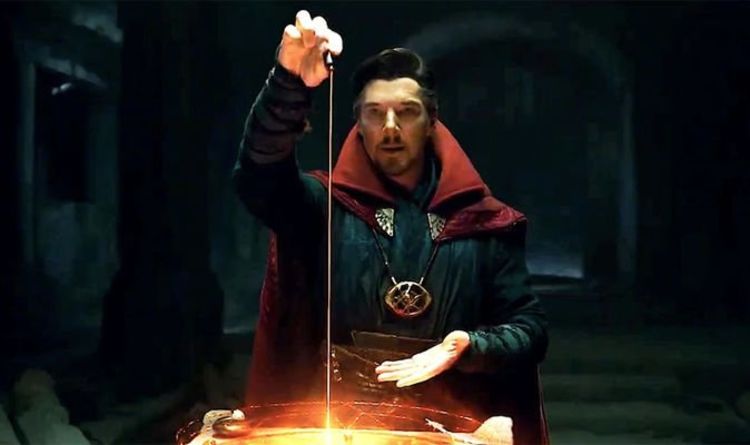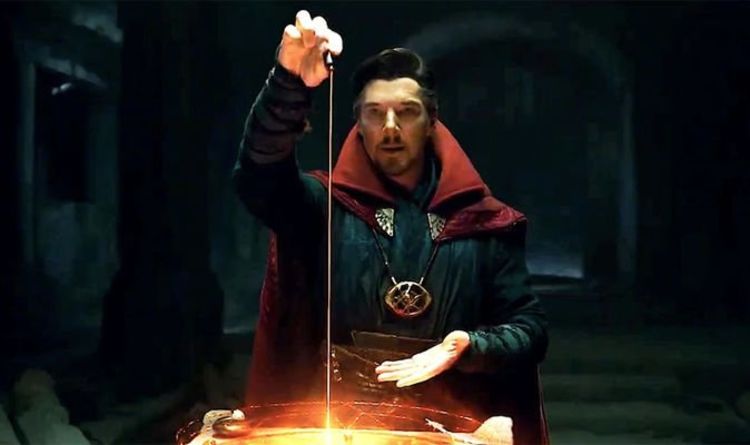 WARNING POTENTIAL SPOILERS AHEAD FOR DOCTOR STRANGE 2 AND SPOILERS FOR SPIDER-MAN: NO WAY HOME AHEAD. Following the events of Avengers Endgame, Benedict Cumberbatch's sorcerer returns to the MCU opposite Tom Holland's Peter Parker in Spider-Man: No Way Home this week. The next movie in the MCU will be Doctor Strange in the Multiverse of Madness which received its first teaser trailer after the credits of the new Sony blockbuster in cinemas this week.
The footage saw Doctor Strange approach Scarlet Witch for help in the multiverse difficulties he's facing, which even includes an evil variant of himself, Strange Supreme.
Following months of rumours, Sony brought five villains and two Peter Parkers from their non-MCU movies into Spider-Man: No Way Home.
And now that Disney's Marvel Studios own the rights to the Fox X-Men, there are rumblings that some familiar faces could be turning up for Doctor Strange in the Multiverse of Madness.
Not only is this likely because Tobey Maguire and Andrew Garfield's Spider-Mans showed up for No Way Home, but MCU boss Kevin Feige has been a producer on both Fox and Sony Marvel movies over the last two decades.
READ MORE: Doctor Strange in the Multiverse of Madness trailer explained
During the last year or so there's been all sort of alleged leaks (all of which should be taken with a pinch of salt) but the most prominent has to be that Hugh Jackman's Wolverine and Sir Patrick Stewart's Professor X are supposedly in Doctor Strange 2.
Both characters died in 2017's Logan, but rumours abound that Feige has convinced them to return as variants, thereby not undoing their superheroes' deaths.
The Charles Xavier star said in one interview that he'd had talks with the Marvel boss but said no because of Logan.
Likewise, Jackman has denied any involvement despite random pictures on his social media with Feige sparking speculation of a return to Wolverine which he denied.
It's worth pointing out at this point that over the last few months, Garfield denied time and time again that he was in Spider-Man: No Way Home to keep the reveal a secret. And considering claims of Jackman and Stewart's return in Doctor Strange, who knows if they're playing the same game to save fans from spoilers.
Geekosity's Marvel sources reported that both those stars' takes on Wolverine and Professor X are back for the Multiverse of Madness.
And if that weren't enough, the same outlet says that Evan Peters' Quicksilver in WandaVision, who turned out to be Ralph Bohner, is actually back as his X-Men character in the new movie. On top of that, scooper Daniel Richtman claimed that Marvel Studios have sought Jennifer Lawrence to reprise Mystique, who died in X-Men: Dark Phoenix.
Aside from the mutants, let's not forget that Doctor Strange in the Multiverse of Madness is directed by Maguire Spider-Man trilogy director Sam Raimi.
DON'T MISS
Avengers: Chris Evans 'set to reprise Human Torch in Doctor Strange 2' [HUMAN TORCH]
Doctor Strange in the Multiverse of Madness 'features Captain Carter' [CAPTAIN CARTER]
Doctor Strange in the Multiverse of Madness 'set to feature Loki' [LOKI]
After showing up in Spider-Man: No Way Home with the Marvel wizard, FandomWire reported last year that Maguire does allegedly have a part to play in the Multiverse of Madness, which certainly sounds within the realm of possibility now.
Next up there are the rumours that Captain America star Chris Evans is returning to the MCU as other comic book characters.
Giant Freakin Robot's sources claim he plays two characters in Doctor Strange 2 in both an evil HYDRA Cap variant and his Human Torch from the Fox Fantastic Four movies.
Talking of variants, rumours from the same outlet are swirling that Hayley Atwell plays her female Captain America aka Captain Carter, as previously seen in the animated What If…? Disney+ show.
Given that Cumberbatch's Strange Supreme, also from What If…?, showed up in the first Doctor Strange 2 trailer, this would make a lot of sense.
Lastly and certainly not least, The Hollywood Reporter has said that Tom Hiddleston's Loki is expected to show up in the 2022 blockbuster.
Given the variant's adventures in his time-bending Disney+ show this year, that's absolutely believable. Whatever the case, as the Marvel multiverse opens up anything now seem possible in the latest comic book movies.
Doctor Strange in the Multiverse of Madness hits cinemas on May 6, 2022.
Published at Thu, 16 Dec 2021 21:52:00 +0000
Doctor Strange 2: Fox X-Men, Fantastic Four, Sony stars rumoured for Multiverse of Madness