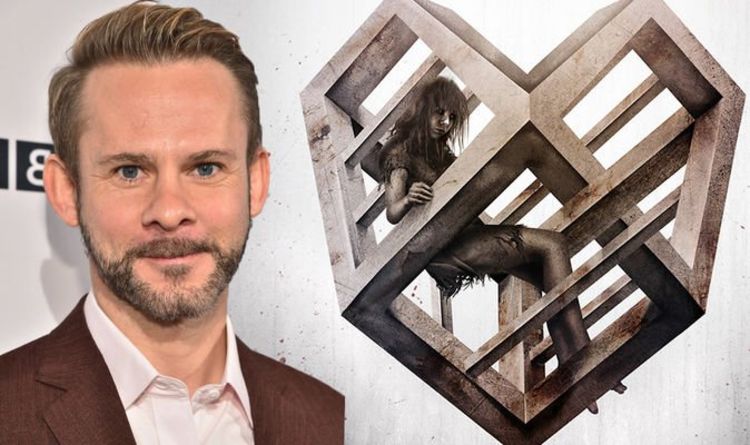 Dominic Monaghan reveals surprising insight behind 'unpredictably CHILLING' horror Pet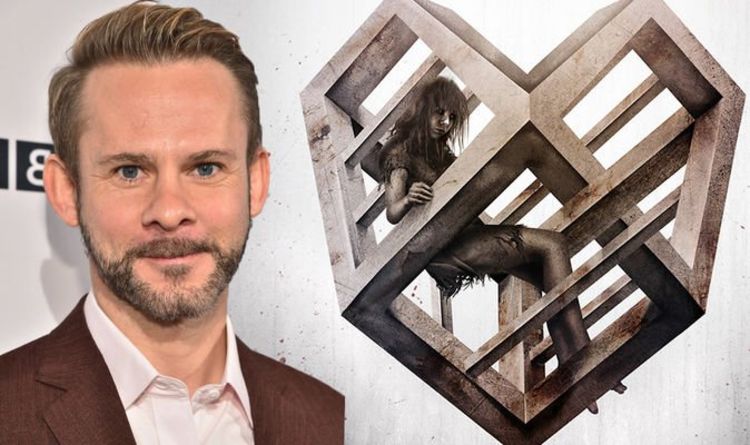 Dominic Monaghan is best known for his role as Meriadoc Brandybuck – Merry – in the epic Lord of the Rings trilogy. While fans of the star will have no doubt followed his career long after the J.R.R. Tolkien-penned story was brought to an end, they may have let his 2016 flick Pet slip by them.
Pet follows the journey of Seth (played by Monaghan), a man who becomes obsessed with a local waitress, Holly (Ksenia Solo).
In an attempt to "help" her, Seth kidnaps her in the middle of the night and traps her in a cage below the animal control company where he works.
On the surface, this thrilling, horrifying look into the human psyche could be written off as a by-the-numbers haunting abduction flick – but it is so much more.
Express.co.uk recently chatted with Monaghan about his time filming Pet, and why it still sticks out in his mind to this day.
READ MORE: Batman Begins star tells all on Christopher Nolan 'banning' set chairs
Over the years Monaghan hasn't appeared in many horrifying pictures such as Pet and went on to explain how he still recommends it to this day.
"If I'm walking down the street and people are talking to me about projects that they know of mine," Monaghan said. "And they ask me about a project they might not know about that's worth watching, I invariably will mention Pet.
"Because it looks like, on the outside, okay – weird boy meets girl, puts her in the cage – that's the film.
"But it is really not that story! It is a completely different story to that."
The film mostly takes place near the cage that Holly has been held captive in, leaving nothing to come between Monaghan, Solo, and their electrifying performances.
"I like the unpredictable nature of it," Monaghan gushed. "It's just a very well written performance piece.
"You get the opportunity to really bring your acting chops to the table, and it surprised a lot of people, that film."
Speaking about the film's production, which took place in between filming for seasons one and two of Lost, Monaghan revealed: "We shot [Pet] in 19 days in LA – which is very fast shooting for a feature film."
Speaking in-depth about the psychotic character that he plays, Monaghan said: "Seth is obviously a very deeply troubled young man who's got some problems, which I don't think get fixed by some of the behaviours he gets up to.
"I personally – as someone who is hopefully a bit more well rounded than Seth – feel that his behaviour is out of order and criminal… but I think Seth sits at home and thinks, 'right: I'm going to do X, Y, and Z and that will solve the situation'.
"I played the character as someone who thinks that what he's doing is justified, for sure."
While Monaghan gave the performance of his career outside the cage, Solo gave a similarly powerful display of emotion inside the cage.
Monaghan said: "We needed to find an actress who could bring that level of internees – which was Ksenia… she's tiny, which she didn't appreciate when I mentioned, I would call her like a pocket rocket.
"I ended up calling her 'bang bang' because her whole vibe was explosive! It was like being around a caged animal."
Since appearing in Pet, Monaghan has also appeared in mind-bending feature films Atomica and Mute, before blasting onto Star Wars Episode IX: The Rise of Skywalker as Beaumont Kin.
Pet is available to watch on Amazon Prime Video now.
Published at Fri, 09 Oct 2020 14:07:19 +0000