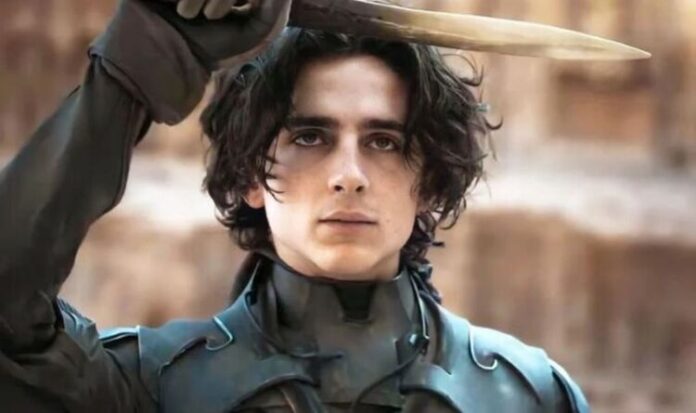 Who is in the cast of Dune: Part Two?
Of course, all the main cast from the original film will be returning, including Timothée Chalamet as Paul Atreides, Zendaya as Chani, Rebecca Ferguson as Lady Jessica, Josh Brolin as Gurney Halleck, Stellan Skarsgård as Baron Harkonnen and Javier Bardem as Stilgar.
However, recent reports suggest Midsommar and Black Widow star Florence Pugh could be joining them as Princess Irulan Corrino. For those unfamiliar with the books, she is a crucial character who pseudo-narrates events through historical documents. She is the eldest daughter of the Padishah Emperor Shaddam Corrino IV and becomes intertwined in the life of Paul.
Next in line to be making an appearance is Austin Butler as Feyd-Rautha. He is an up-and-coming actor set to become a household name after his starring role in Baz Luhrmann's upcoming Elvis biopic. If his casting is confirmed, he will play a dangerous and devious antagonist – the nephew and heir to Baron Harkonnen.
His part isn't confirmed yet though, and Robert Pattinson has also made it clear he wants to make an appearance in the film, and many believe he would be perfect for Feyd-Rautha.
Published at Wed, 16 Mar 2022 11:29:09 +0000
Dune 2: Denis Villeneuve shares exciting update on 'solidified' sequel