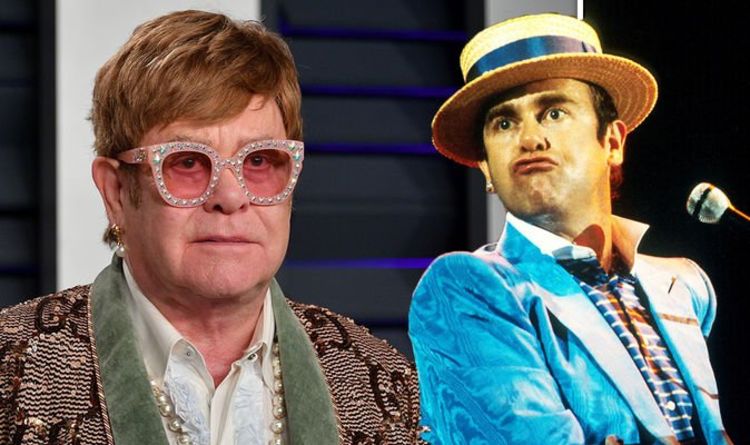 Elton John Farewell tour: Is Sir Elton still going on tour? When are the new dates?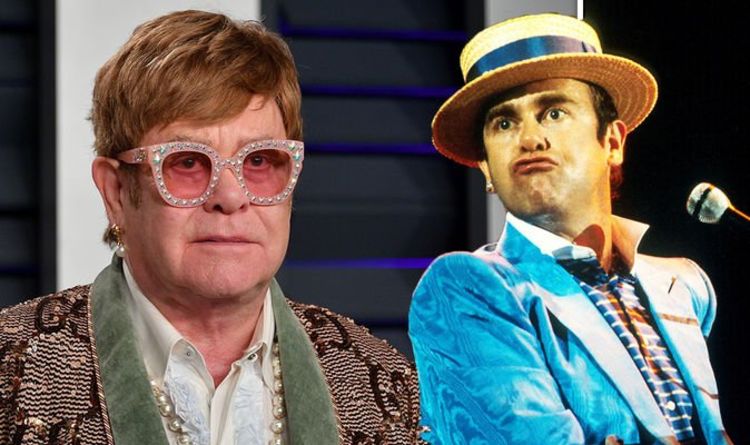 Sir Elton John, the 73-year-old singer, has been on the music scene for many years. He wrote some indelible tunes, including Goodbye Yellow Brick Road. Now, Sir Elton is saying Farewell Yellow Brick Road in what is expected to be his final tour – but is it still happening?
Like many things in 2020, Sir Elton John's Farewell Yellow Brick Road tour was stopped in its tracks due to the coronavirus pandemic.
The COVID-19 pandemic left fans locked down in their homes, with many still under restriction all over the world.
This had a huge impact on the arts industry, among other industries, as concerts and big events were unable to go ahead.
Theatres, cinemas, concert venues and other big events were put on hold or cancelled altogether, including Sir Elton's big tour.
READ MORE: Lisa Marie Presley chip shop: Did Elvis' daughter work in a chip shop?
Back in July 2020, Sir Elton posted a message to his fans on his Twitter account, which read: "Rescheduling my concerts is never a decision taken lightly, but my priority is always the safety of all parties including my tour crew, the venue staff and of course you, my amazing fans.
"It breaks my heart that we have had to reschedule the 2020 dates we were all looking forward to so much, but my team and I have been working diligently on rescheduled plans for 2021.
"As you can imagine, touring is a huge undertaking so we have needed time to sort through all the details to make sure we can visit every city and play every show we already have on sale. Thank you for your patience while we have been doing this.
"I look forward to continuing the Farewell Yellow Brick Road tour next year and seeing you by my side once again, as you have been for so many years throughout my blessed career. Stay safe and healthy everyone – Elton xx"
This message confirmed that, while the 2020 tour will no longer be taking place, fans will have the chance to watch their beloved Sir Elton in upcoming shows which will be rescheduled.
Since this message, those dates have been rescheduled, and the full list of dates has been shared on Sir Elton's website.
The postponement has been longer than many would have expected, as Sir Elton will not be going back on the road again until the Autumn in 2021, when he travels Europe and the UK.
For American fans, there is a far longer wait as he will not be taking to the stage over the pond until 2022.
DON'T MISS
Originally, Sir Elton tweeted there would be shows in 2021 rather than 2022, however with the pandemic raging on and countries all over the world experiencing what some are calling a second wave, it has instead been the case that no shows will begin until 2021.
In fact, the final shows will take place in early 2023 in New Zealand, meaning this tour will be a truly mammoth undertaking.
The tour kicked off back in 2018 in the USA, where Sir Elton toured a great deal of the country, along with Canada, before stopping over in Europe for some dates during the summer of 2019.
After this, he travelled to Australia and New Zealand for some dates throughout the end of 2019 and beginning of 2020.
However, the tour was forced to stop after his March 7, 2020 date at Parramatta, Australia.
Recently, Sir Elton sent out a video message to USA fans, to tell them the exciting news of his return – though some were frustrated it will take a further two years for the singer to arrive back in their country.
For UK fans, however, the wait is much shorter, as he arrives in Manchester on October 30, 2021, before doing a long stint in London and travelling around England, Ireland, Scotland and Wales.
For more information on tickets and dates, visit Sir Elton John's official website.
Published at Wed, 30 Sep 2020 16:06:20 +0000