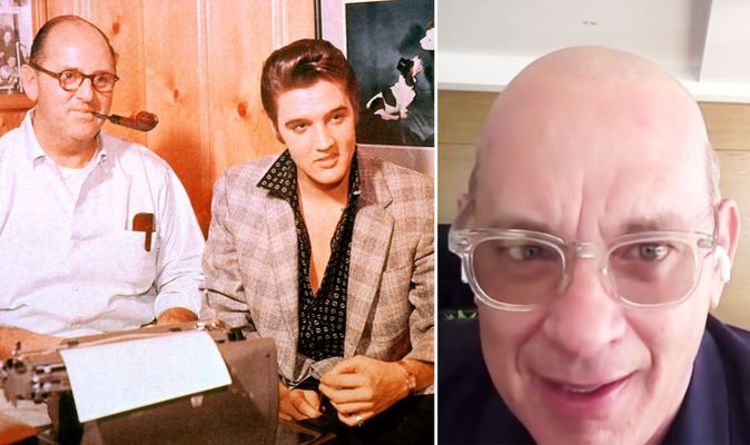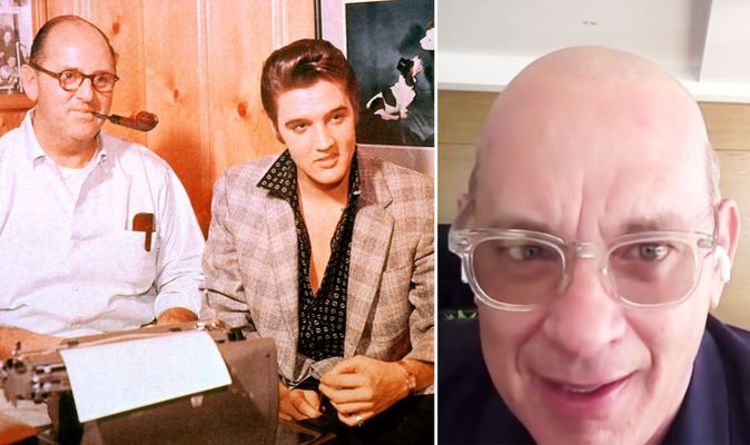 Tom Hanks is famous for playing guys as nice as he is in real life, but that's all about to change with the Elvis Presley biopic. Moulin Rouge director Baz Luhrmann is hard at work on editing the Warner Bros movie, which stars Austin Butler as The King and the Forrest Gump legend as his manager Colonel Tom Parker. The businessman was a Machiavellian overseer of his only client's career; a Dutch-born illegal immigrant with a background in carnival work.
The Colonel helped shoot Elvis to global stardom as not only a rock and roll singer but also as a Hollywood movie star.
However, he arguably held The King back in his later years, with a view of if it ain't broke what's there to fix?
Many of Elvis' movies may have been profitable at the box office and in the record store with their soundtracks, but they were often repetitive and weak musical rom-coms.
Towards the end of his life, The King had opportunities to reboot his Hollywood career in Oscar-winning classics like John Wayne's True Grit and Barbra Streisand's A Star Is Born, but Parker was stubborn and uncompromising so negotiation fell through.
On Hanks portraying Elvis' controversial manager in the upcoming biopic, Baz Luhrmann told Cinema Blend: "When it comes to Colonel Tom Parker, I really enjoy – one of my great joys in life is working with well-known actors who are very well known for certain strings on their instrument. But I thrill at the idea of being useful, just supportive, in allowing – every actor always has so much more to give than you ever see from them. They always have so many more strings on their instrument than they get to play. So one of the great thrills in working with Tom, who is the Rolls Royce of actors, I mean, you know, that is a ride you want to be on. But to be around him and let him – he'll be playing a new string on his instrument. And I think that's a thrilling thing to see."
During one interview Hanks shared how Elvis' ex-wife Priscilla Presley defend The King's "wonderful" manager. Speaking with Stephen Colbert on The Late Show, he said that Parker, who died in 1997, was "both a genius and a scoundrel."
DON'T MISS
Daniel Craig's favourite James Bond star, 007 movie and next Bond view [DANIEL CRAIG]
Elvis begged to co-star in classic Sidney Poitier Oscars movie [ELVIS]
Elvis: Why he turned down the film that could have rebooted his career [ELVIS MOVIES]
The 65-year-old actor shared: "He was a very disciplined man, but also a guy who you might want to check your wallet to make sure you still have all those fives and tens."
Upon having dinner with Priscilla, he said: "I was expecting to hear stories about the distrust she had for Colonel Tom Parker over these many years. And she said, 'No. He was a wonderful man, and I wish he was alive today. He took really great care of us. He was a scoundrel in his way.'"
The Oscar-winning star has shaved his head and wears prosthetics to play The Colonel, but admits he doesn't look anything like him. Hanks said: "Let's just say the people who played gorillas in Planet of the Apes spent less time in the make-up chair than I did on this movie."
Elvis hits cinemas on June 24, 2022.
Published at Tue, 18 Jan 2022 17:50:00 +0000
Elvis movie: Tom Hanks' 'thrilling' take on Colonel Tom Parker teased by Baz Luhrmann