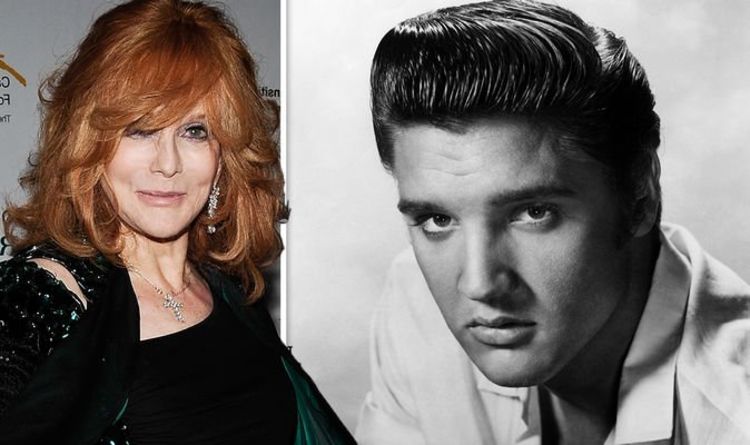 Elvis Presley affair: King 'DEMANDED' that Ann-Margret was signed by his manager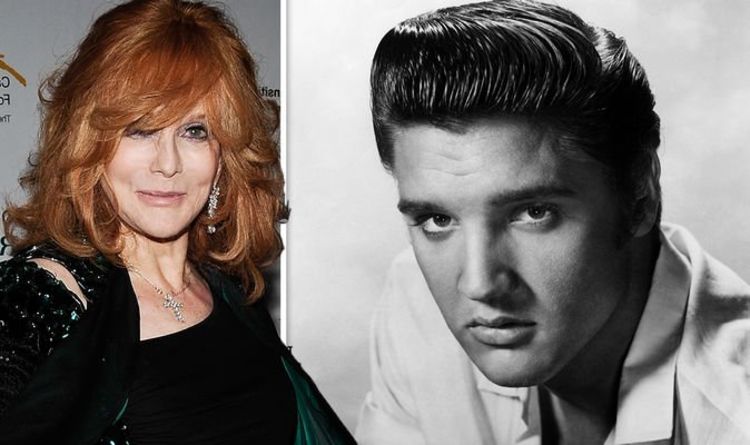 Elvis Presley was not only a talented musician but also strived to become a top dramatic actor, with his first break coming in Love Me Tender in 1956. One of the most iconic was his starring role in Viva Las Vegas in which he starred as Lucky Jackson alongside Ann-Margret who played sexy swimming instructor Rusty. Years later it was revealed Elvis and Ann-Margret engaged in a passionate love affair during this time, which saw them together for just over a year.
The lovers reportedly spent all their time together both on-screen and off.
In her autobiography, My Story, she recalled her first meeting with the King, saying: "Under the watchful gaze of director George Sidney, a studio photographer snapped shots of what the film company executives figured would be a historic moment.
"'Elvis Presley, I'd like you to meet a wonderful young lady, Ann-Margret,' said George Sidney. 'Ann-Margret, this is Elvis Presley.' The significance was lost on Elvis and me. I reached out my hand and he shook it gently. 'I've heard a lot about you,' we said at the same time, which made us laugh and broke the ice."
She added: "I'm not really sure why I was so calm about meeting 'the King'. After all, this was Elvis, a man who had captured the heart of almost every woman in America. Little did I know he would soon capture mine."
READ MORE: Elvis Presley affair: 'It HAD to end' – Ann-Margret speaks out on relationship with King
Her autobiography went on to detail the pair's love affair as they explored Los Angeles and Vegas together.
Several of these stories were corroborated years later in a book discussing the star's entourage, Elvis and the Memphis Mafia, which was written by the co-best man at Elvis and Priscilla's wedding, Marty Lacker.
One story which emerged from the Viva Las Vegas film set saw Elvis begging his manager for a favour, however.
During the course of filming Elvis' manager, "Colonel" Tom Parker, was approached by the King after he learned Ann-Margret wasn't happy with her own manager.
This prompted the singer to demand that the Colonel take her on as well, doubling his workload.
The proposal also meant that the Colonel would also be forced to cut down his time with his priority – Presley.
Thankfully, after calmly explaining to the King how signing Ann-Margret would cut down their time together drastically, Elvis had a change of heart.
The King supposedly thought about the situation for a minute before backing down on the subject entirely.
It is easy to see why Elvis was so passionate about Ann-Margret, as she showed that she even had his back long after he was dead.
Years after the King's death, the Swedish-American star simply wouldn't talk about him in a bad way.
What's more heartbreaking, though, is that the star still won't discuss his tragic death on August 16, 1977, nor the months leading up to it.
During the run-up to his death, Elvis was plagued with some drinking and substance abuse issues.
While speaking to Larry King in 2001, Ann-Margret began by saying: "He was terrific. He was just terrific. And he had such great talent that he never had a chance to show."
Touching briefly upon his death, Ann-Margret went on: "He's not really gone. I mean he's also in our hearts, and you always hear in your mind.
"[He is] in everyone's heart. I mean, look what he did with the industry. He was a great talent."
However, the interview took a turn when Larry asked whether the Bye Bye Birdie star was "shocked that [Elvis] let himself go the way he did," referring to his drinking and drug abuse.
Ann-Margret simply replied: "I'm not going to talk about it."
Published at Wed, 07 Oct 2020 13:05:55 +0000