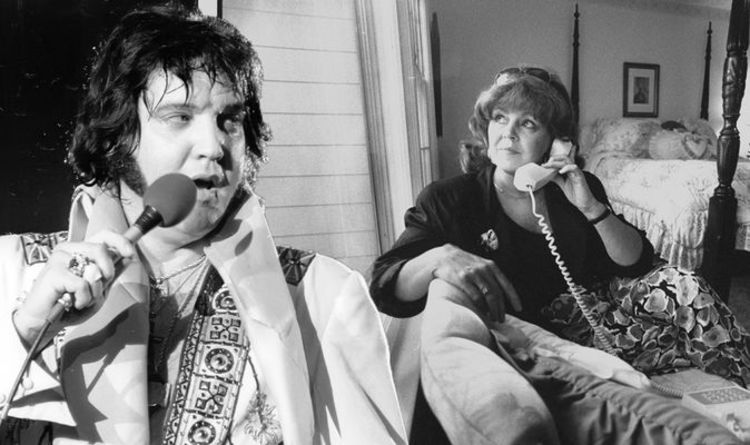 Elvis Presley 'alive': King 'CALLED woman in 1988 to discuss Lisa Marie's wedding'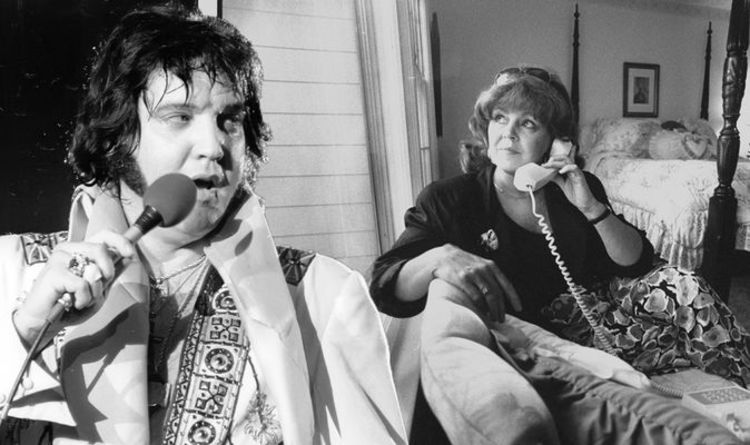 Elvis Presley was 42-years-old when he was pronounced dead. The King of Rock n Roll was found at his Graceland home in Memphis on August 16, 1977. The singer was found in the bathroom by his fiancée, Ginger Alden. The King's emotional funeral was filled with friends, loved-ones, and people from his past. There is a prevailing theory, however, that the King faked his death.
While the King was spotted in an open casket during his funeral, many theories suggested it was fake, with many other people claiming they had seen him walking around long after his death.
This theory saw even more credibility years after Elvis' death, as people claimed they had seen him both at Graceland, and indeed at the Bahamas.
In 1991 Bill Bixby held a TV special on the theory that Elvis was alive, called The Elvis Files.
Throughout the show Bill explored these stories, and interviewed a number of people who claimed they had seen the star since his death.
READ MORE: Elvis Presley 'alive': Death certificate written in 'HIS handwriting'
Included in this collection of interviewees was Gail Brewer-Giorgio, an author and Elvis Is Alive theorist.
During her chats with Bill on the live TV special, she told of a time that Elvis called her home in 1988.
Telling Bill and the live studio audience, Gail said: "In October of 1988 around 2:30 in the morning a call came to my home from a man who identified himself as Elvis Presley."
Gail was keen to ensure she was not being duped, however, so she did explain that she verified the man's voice.
He said: "My daughter['s wedding] came as a surprise to me. A very big surprise."
The man claiming to be Elvis later went on to say: "I'll definitely be out before I'm a grandfather.
"The dust will settle and everything. Believe me."
Of course, this was over 30 years ago, and Elvis still has not returned – so could he still be in hiding?
Later in the TV documentary handwriting specialist Paul Weast examined Elvis' death certificate against a letter the star wrote to President Nixon years prior.
After comparing the two documents, Paul explained that they came from the same person.
He told Bill: "I was supplied with a copy of a letter written to President Nixon in 1970, and the death certificate at the time of his reported death. I examined these two documents and compared them by measuring the slant of the handwriting, the spacing between the letters, spacing between the words, the size of the letters, and the individual letter formations.
"My conclusions after this exhaustive examination was, in my professional opinion as a document examiner, that same person who wrote the letter to President Nixon also wrote the death certificate of Elvis Presley's death."
Published at Sat, 31 Oct 2020 13:01:00 +0000