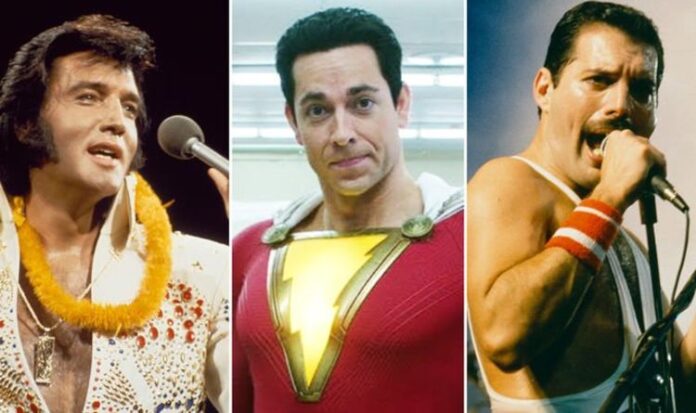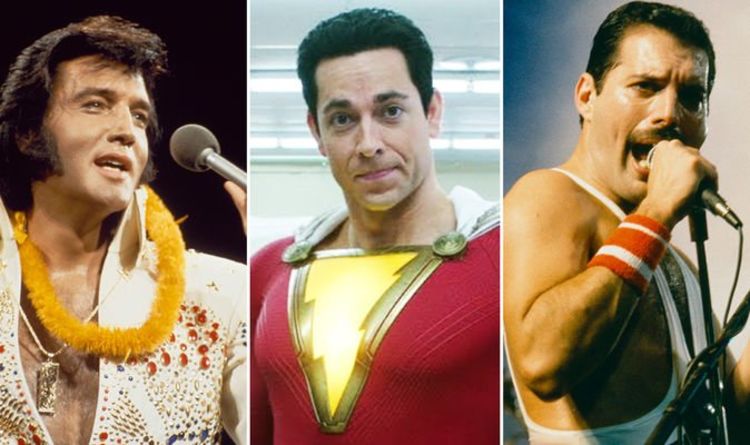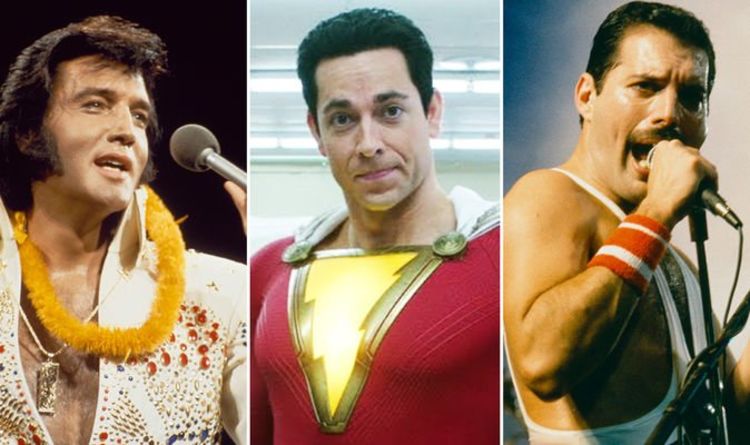 Zachary Levi's Shazam! movie saw a 14-year-old boy called Billy Baston with the ability to turn into an adult superhero. Fans will remember the powers testing montage which had Don't Stop Me Now by Freddie Mercury's Queen playing over the top. But now Shazam!'s director David F Sandberg has revealed that he wanted an Elvis Presley Easter Egg there.
A fan asked Sandberg on Twitter: "How much creative control do you and other directors really have individually on the telling of your film?
"I'm assuming there are almost like showrunners for these mega-series, right?"
The director said he could only speak for Shazam, but admitted he had a lot of creative control.
He said: "I think the biggest disagreement on Shazam was some song choices."
READ MORE: Elvis Presley: Lisa Marie gave Freddie Mercury piece of King's history
Sandberg continued: "I wanted Elvis for the powers testing montage, studio wanted Queen. But Elvis or Queen is kind of a win either way.
"The reason I wanted Elvis was because he was a big fan of Captain Marvel Jr [aka Shazam Jr] and based his stage outfit on him. But I have to admit that Queen works really damn well in that scene."
Just as Elvis was a fan of Captain Marvel Jr, the character became an Elvis fan in the comics.
As for which song the director had had in mind for the Shazam! montage, he said: "A Little Less Conversation."
The Elvis movie was originally set to release in November this year but has been postponed to June 3, 2022.
According to the official synopsis, Elvis is "seen through the prism of [Presley's] complicated relationship with his enigmatic manager, Colonel Tom Parker.
"The film delves into the complex dynamic between Presley and Parker spanning over 20 years, from Presley's rise to fame to his unprecedented stardom, against the backdrop of the evolving cultural landscape and loss of innocence in America.
"Central to that journey is one of the most significant and influential people in Elvis's life, Priscilla Presley."
Meanwhile, Express.co.uk recently took a virtual live tour of Graceland and asked archivist Angie Marchese if any scenes of the Elvis movie will be shot at The King's home.
She told us: "[The Elvis movie] is actually being shot in Australia.
"But they have been doing research here. They have recreated Graceland in Australia."
Presumably, Baz's production not only researched in the archives to ensure historic accuracy for the Elvis movie, but also so they could build parts of Graceland on set just as fans who have visited the mansion remember it.
Published at Wed, 10 Feb 2021 00:06:00 +0000
Elvis Presley Easter Egg turned down for Freddie Mercury in Shazam movie says director