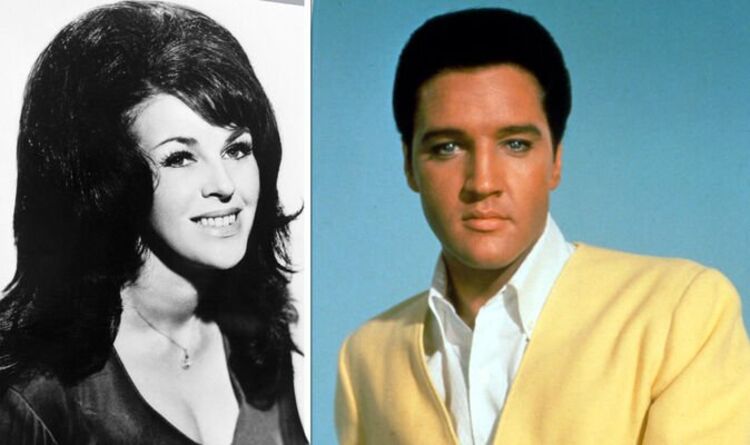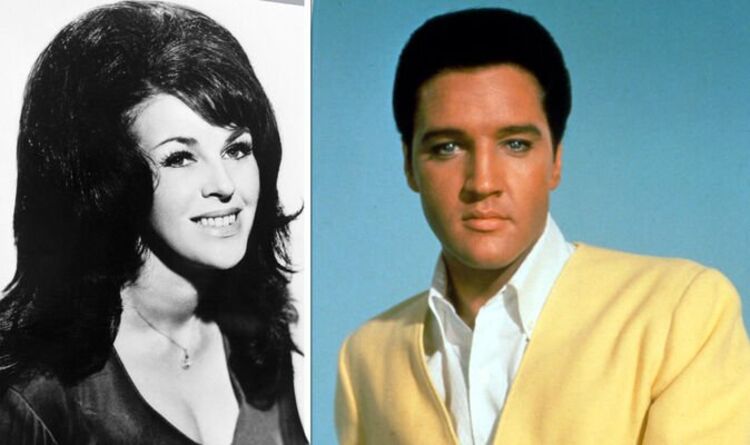 In the mid-1950s Elvis Presley went on tour with country singer Wanda Jackson across the USA. The two young stars got on like a house on fire and – soon enough – romance blossomed between them. They started dating and remained together for just over a year. But he had an even bigger impact on her life throughout the years, as Elvis was the person who encouraged Wanda to take up rock music.
Years later, Elvis arranged a meeting with Wanda who introduced him to her husband, Wendell Goodman. It was a meeting that had been a long time coming.
Wanda was just 18-years-old when Elvis pulled her aside at a gig they were playing at and asked her to "be his girl". She dutifully accepted, and the King presented her with a ring to wear around her neck to show off their relationship – something Wanda later called her "prized possession".
Although they only stayed together for a year, they made an important mark on one another.
Wanda's love for Elvis continued through to 2006 (and beyond) when she dedicated an album to him. She released the record titled I Remember Elvis which consisted of covers of the King's biggest hits.
The final song was a recording of Wanda speaking about the last time she saw the King alive.
She wistfully remembered: "In 1964 my husband, Wendell, and I were in Las Vegas for a weekend for fun. We checked into the hotel and went out for the evening and came in a little early, I think. And when we got off the elevator there stood a security guard."
Elvis' security had been stationed in the hotel's floor as he had taken over most of the hotel. Wanda told the guard who she was and asked him to tell Elvis that she had said hi.
When Wanda and Wendell returned to their room she received a phone call asking if she wanted to meet with the star. She accepted with great haste.
"In a few minutes, there Elvis stood," she said. "And I hadn't seen him in a long time!"
READ MORE: Elvis Presley's girlfriend could only date him because of her father
After the short meet up, Wanda continued: "Now he understands the importance that Elvis Presley had on my career, and in my life."
Wanda solemnly added: "That was the last time I got to see Elvis. We still miss you Elvis, and always will."
She also recalled how caring the star was when they were on tour together. The young country singer said she was "really impressed that he really seemed to care about my career".
Eventually, he told her she needed to change the way she was going about her career if she really wanted to make it big.
Elvis was a progenitor of rock music in the 1950s, and he just knew Wanda had it in her to make a really big career with the same genre of music. But Wanda was not too sure about making the jump.
Eventually, he made Wanda promise she would switch things up and go over to the rocker side.
Decades later, in 2009, she was inducted into the Rock & Roll Hall of Fame for her contributions to the rock and roll scene.
Published at Mon, 21 Mar 2022 12:19:40 +0000
Elvis Presley met ex-girlfriend's husband before death – 'It was important to him'