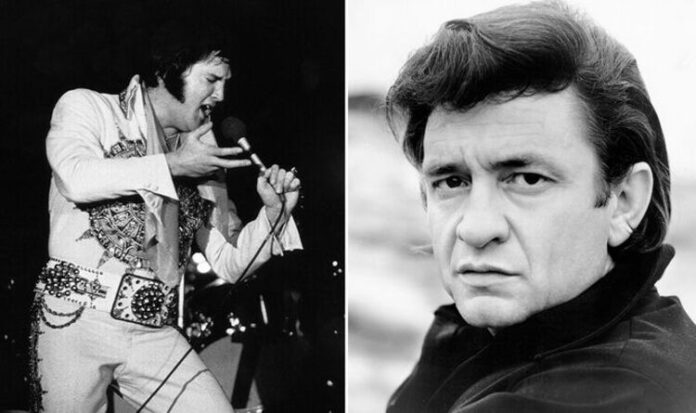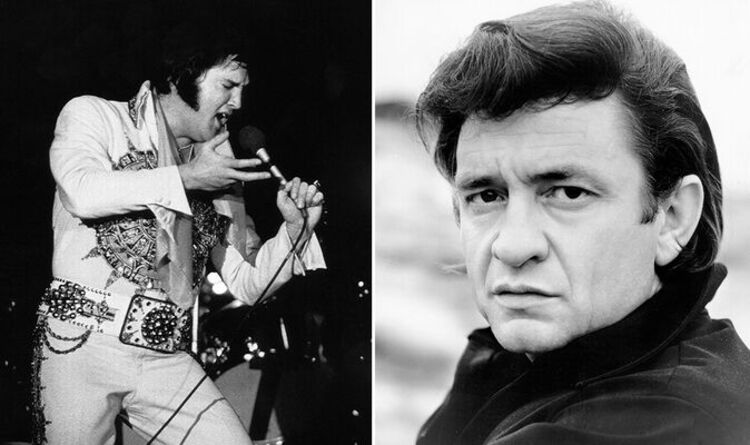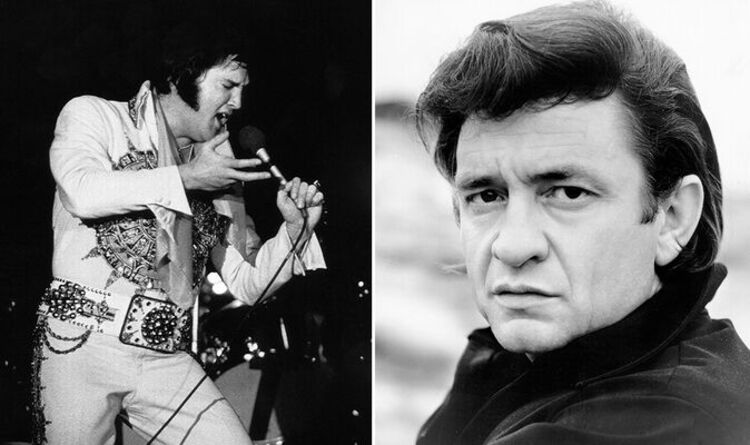 Elvis Presley and Johnny Cash had a lot in common as contemporary rock and rollers based in Tennessee. The King and The Man in Black were famously part of the Million Dollar Quartet recordings along with Jerry Lee Lewis and Carl Perkins at Sun Record Studios back in 1956. The country singer's son John Carter Cash exclusively told Express.co.uk how the pair were friendly, but not so close during Elvis' final years in the mid-late 1970s.
Cash's son said: "They were contemporaries and were part of the driving force that created rock and roll. My dad and Elvis were friends; they worked side by side when Elvis was there at Sun records. [Of course,] Elvis went on to make his films and some more music later on and they never worked again together after the 1950s. They each had their own individual, unique traits as artists. Dad's reached in different directions than Elvis' did, enduring a legacy as a long-standing artist, having resurgences and renaissances throughout his life. Dad carried on and he made music up until the very end. In some way, his legacy's quite a bit different, but he always appreciated and loved Elvis."
In his 1997 biography, Cash – who would have been 90 today had he not died in 2003 – shared fond memories of Elvis.
The Man In Back wrote: "He and I liked each other, but we weren't that tight – I was older than he was, for one thing, and married, for another – and we weren't close at all in his later years. I took the hint when he closed his world around him; I didn't try to invade his privacy. I'm so glad I didn't, either, because so many of his old friends were embarrassed so badly when they were turned away at Graceland. In the '60s and '70s he and I chatted on the phone a couple of times and swapped notes now and again. If he were closing at the Las Vegas Hilton as I was getting ready to open, he'd wish me luck, that kind of thing – but that was about the extent of it."
Cash continued: "I've heard it said that here at the end of the century, we all have our own Elvis, and I can appreciate that idea, even though my Elvis was my friend, flesh and blood in real life. Certainly, though, my Elvis was the Elvis of the '50s. He was a kid when I worked with him. He was nineteen years old, and he loved cheeseburgers, girls, and his mother, not necessarily in that order (it was more like his mother, then girls, then cheeseburgers). Personally, I liked cheeseburgers and I had nothing against his mother, but the girls were the thing. He had so many girls after him that whenever he was working with us, there were always plenty left over. We had a lot of fun. We had a lot of fun in general, not just with the girls. It was nice that we could make a living at it, but every one of us would have done it for free. And you know, Elvis was so good. Every show I did with him, I never missed the chance to stand in the wings and watch. We all did. He was that charismatic."
DON'T MISS
Elvis 'Lisa Marie and I have supported each other' Johnny Cash's son [EXCLUSIVE]
Johnny Cash's Elvis Presley impression singing Heartbreak Hotel WATCH [IMPRESSION]
Elvis ex Mindi Miller's first date with The King: 'Remarkable energy' [ELVIS]
Joaquin Phoenix famously starred as Johnny Cash in the 2005 Oscar-winning biopic Walk the Line. And now Elvis is getting his life and career adapted for a movie this summer.
Directed by Baz Luhrmann, the biopic stars Austin Butler as The King and Tom Hanks as his manager Colonel Tom Parker.
Elvis is set to hit cinemas on June 24, 2022.
Published at Sat, 26 Feb 2022 16:42:00 +0000
Elvis: Why Johnny Cash was glad he respected King's privacy in final years 'I took a hint'