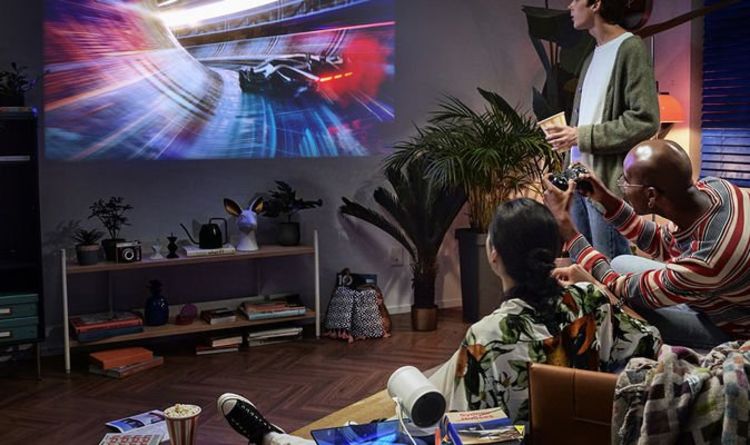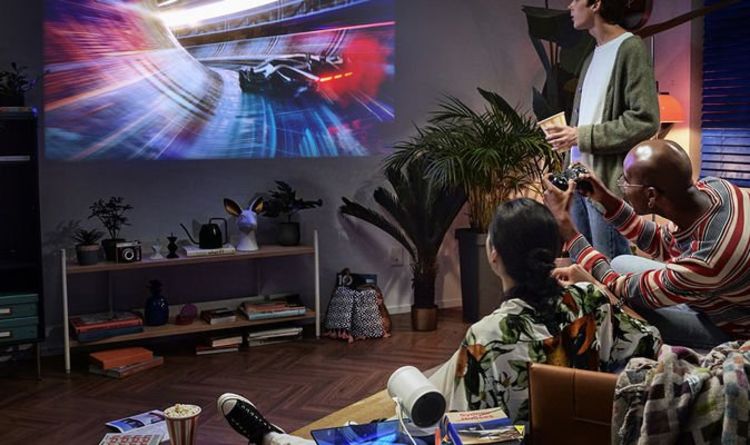 Samsung makes some of the most popular TVs on the planet, but it seems the South Korean firm wants to introduce all-new ways to binge on boxsets and settle down for a movie night at home. The company recently revealed its all-new £999 Freestyle projector, which is small enough to pop in your rucksack but capable of beaming an image up to 100-inches onto any surface.
Samsung's Freestyle also includes some nifty tricks, including a special cradle that allows it to rotate up to 180 degrees – enabling users to show high-quality videos on tables, floors, walls or even ceilings. This mini projector can also be used as a smart speaker and even a mood-changing light. With a battery pack connected, you can take the Freestyle projector with you outside to watch in the open air.
The Freestyle arrives in stores this month, with Samsung revealing that it has already received over 10,000 pre-orders for the neat little device.
However, it's not stopping there with the company confirming that more innovative ways to watch telly could be coming very soon.
Speaking about the success of the Freestyle, Executive Vice President Simon Sung from Samsung's Visual Display Business said: "The Freestyle offers new levels of functionality, and reflects how users are spending their time by allowing them to enjoy high-quality viewing wherever they are, regardless of spatial limitations.
"We plan to continue introducing innovative lifestyle displays like The Freestyle to meet the demands of users who want stellar viewing experiences that are also flexible and convenient."
Of course, Samsung is no stranger to making TVs that look a little a different. The firm already has its "The Frame" range, which looks just like a picture hanging on the wall.
There's also the spinning Sero set that can rotate to make it easier to view content from your phone in portrait mode.
Then there are other clever innovations including the new remote control that is now recharged via solar energy and the radio waves pumped out by your Wi-Fi router. This means the channel changer never runs low on power and you won't need to hunt around for batteries ever again.
We'll have to wait and see what comes next from Samsung but it seems the future of home entertainment is not just about super-sized TVs.
Published at Sun, 06 Feb 2022 07:30:00 +0000
End of the 4K TV? Samsung plans to change the way we all watch telly