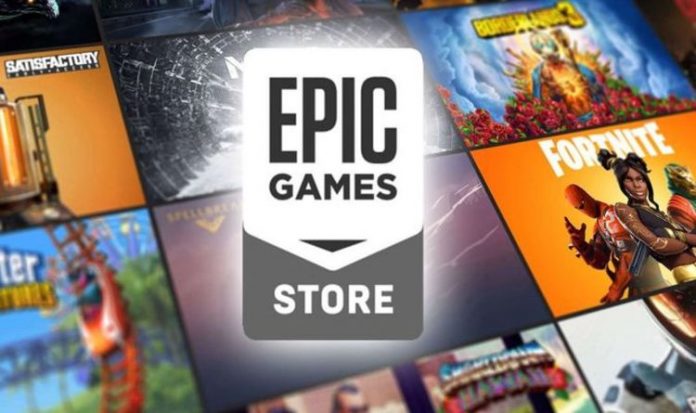 Epic Games has relaunched its festive giveaway of free games.
In a bid to dethrone Steam, the PC platform holder is giving away a different free game every day.
If you've got an Epic Games account, simply visit the PC store and claim your free game.
It all started with Yu Suzuki's crowdfunded hit Shenmue 3, followed by roguelike action game Neon Abyss.
Each game will be available to download for 24-hours, with new games added at 4pm GMT daily.
Neon Abyss, for example, will be available until 4pm UK time on December 18, when it will be replaced by a new game.
The free game giveaway is accompanied by an extensive Christmas sale, featuring discounts on dozens of games.
Furthermore, Epic Games is giving all customers a £10 voucher, which can be used on any game costing £13.99 or more.
Using the voucher on games in the Christmas sale means you can pick up the likes of Back 4 Blood for just £19.99.
Battlefield 2042 is down to £32.99 in the sale, or £22.99 if you also use the voucher.
You can get Alan Wake Remastered for just £9.99 with the voucher, or Disco Elysium for only £5.74.
The £10 vouchers expire on January 6, so be sure to spend yours before time runs out.
As for the free game giveaway, Neon Abyss is described as a "frantic, roguelike action-platformer where you run 'n' gun your way into the Abyss".
"Combining furious run 'n' gun action and deep, roguelike mechanics, Neon Abyss pits you as a member of the 'Grim Squad' – a task force set-up by Hades himself to infiltrate the Abyss and defeat the New Gods.
"Death is not the end as every time you die, you'll find yourself more empowered than before.
"With each run, you will be able to unlock new rooms, items, bosses, special rules and even new endings! This means each dungeon is unique and expandable, being tailored to your own specific playstyle.
"As you progress through each dungeon, random item drops will be key in helping you infiltrate the Abyss and these passive effects can stack between every item. With no limit to how many can apply; a wide variety of combinations will make each run unique."
Published at Fri, 17 Dec 2021 17:17:06 +0000
Epic Games Store daily FREE game downloads: Don't miss your daily free gift