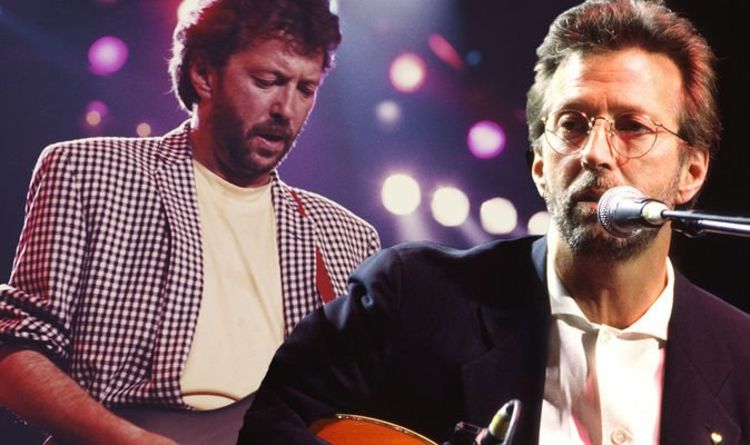 Eric Clapton son: Where was Eric Clapton when his son died?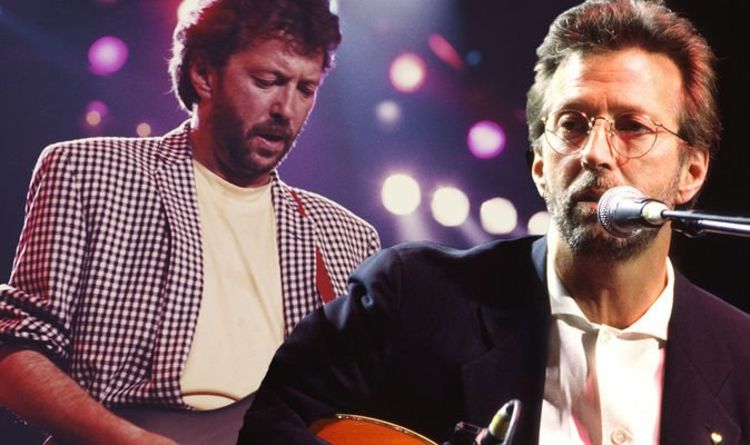 Eric Clapton has had various marriages in his life, as well as children. He has been with George Harrison's ex-wife Pattie Boyd, as well as his current wife Melia McEnery. However one of the most defining moments in his life was the sad death of his son Conor, which took place in 1991 – but where was Eric when this took place?
Eric Clapton's first wife was supermodel Pattie Boyd, who had previously been married to Beatles star George Harrison.
The couple married in 1979 and tried to have children together, trying various methods to get pregnant, including IVF, which were unsuccessful.
Amid these attempts, Eric was abusive and regularly cheated on his wife with various women, two of whom he ended up having children with.
In 1999, Clapton admitted this abuse to the New York Post, saying: "There were times when I took sex with my wife by force and thought that was my entitlement.
READ MORE: Harry Potter death: Did Harry Potter ACTUALLY die?
"I had absolutely no concern for other people. Everyone used to walk around me on eggshells.
"They didn't know if I was going to be angry or whatever.
"When I'd come back from the pub I could come back happy, or I could come back and smash the place up."
Before their eventual divorce in 1989, Eric cheated on Pattie with Italian model Lory Del Santo, with whom he had a son Conor in 1986.
However, Conor's story was to be an utterly tragic one, as in 1991 the four-year-old died after falling out of an open bedroom window on the 53rd floor of a Manhattan apartment building.
This was devastating to his father, who wrote the song Tears in Heaven about his son's death.
In 1999, Eric told 60 Minutes interviewer Ed Bradley he had seen his son the day before his death, as he was in New York at the time.
He said: "When he was born, I was drinking, and he was really the chief reason that I went back to treatment, because I really did love this boy.
DON'T MISS
"I thought, 'I know he's a little baby, but he can see what I'm doing, and I'm tired of this.'"
Eric was not reported to have been in the apartment at the time of Conor's death, having taken his son to the circus the day before the tragic events of March 20, 1991.
In 2005, Eric spoke again of the incident to Mojo magazine, saying how he spent a great deal of the 1990s in "the weirdest relationships" as a coping mechanism.
He said: "The same could be said about the death of my son in 1991 and me getting into the weirdest relationships for the rest of the 90s before I met my present wife.
"I never saw a connection until recently. I was lost again. Looking for something.
"Probably for mothering. Now I can see, 'Yeah, you really didn't do very well coming out of that' – although I was able to express it musically.'"
Other than Conor, Eric's eldest daughter, Ruth, was born out of wedlock when he had an affair with studio manager Yvonne Phillips in 1985.
Yvonne was also married at the time, and their lovechild was kept secret for six years before it became known to the media.
In 1998, Eric met 22-year-old admin assistant Melia McEnery at a party and dated her secretly for a year before making their relationship public.
They married in 2002 and had three daughters: Julie in 2001; Ella in 2003 and Sophie in 2005.
In 2013, Eric became a grandfather for the first time, with his eldest daughter Ruth giving birth to a son with her husband Dean Bartlett.
Published at Mon, 28 Sep 2020 21:14:00 +0000