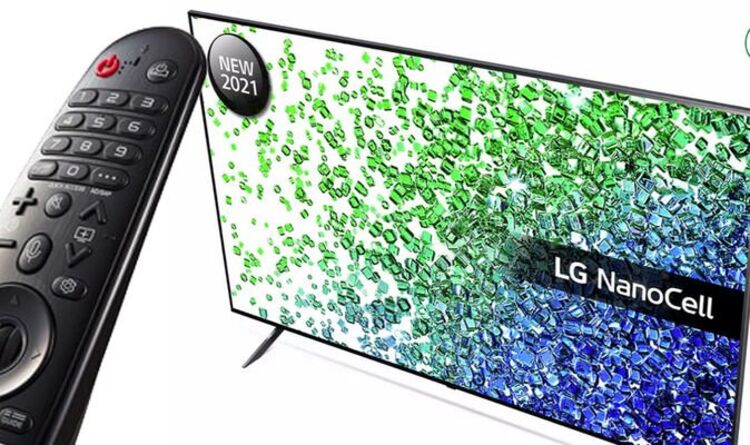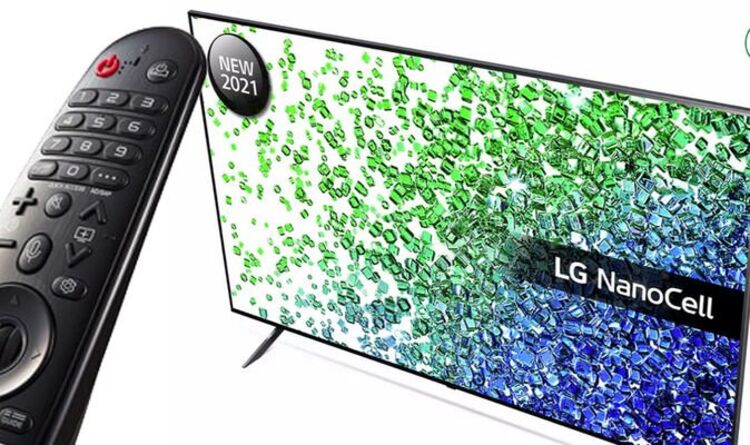 If your current telly is looking more than a little outdated, now could be a good time to go shopping. That's because Argos has just shared a discount code that drops the price of LG Freeview TVs by a generous 10 percent off.
LG has a solid track record for making some of the most feature-packed TVs on the market and this code from Argos makes owning one a lot more affordable.
For example, the Argos code means you can pop a 32-inch HD smart telly in your shopping basket for under £200. This TV is even compatible with the latest High Dynamic Range content from improved visuals and includes Freeview built-in offering instant access to over 70 channels.
All you have to do is punch in the code TV10 at the checkout and you'll see the discount applied to your online trolly.
Along with this budget gogglebox, there's a swathe of other LG TV offers with discounts even available on the LG's more premium Ultra HD Nanocell screens.
These TVs also include a super-powerful processor, which can enhance pictures and sound so you'll get a great experience no matter what you're watching. The TV10 code means you get over £60 off LG's 55 Inch model or a whopping £100 discount off the 75 Inch 75NANO806PA Smart 4K UHD telly.
It's worth noting that most of these TVs from LG arrive with pre-installed streaming apps such as Netflix and Disney+.
If the offer of 10 percent off your next TV has got you thinking about making the switch to something new we've rounded up some of the best LG deals from Argos.
READ MORE: Nokia's new £119 smartphone is here and you'll be surprised by what you get for that price
HERE ARE SOME OF THE BEST TV OFFERS FROM ARGOS
LG 32 Inch 32LM637BPLA Smart HD Ready HDR LED Freeview TV
USUAL PRICE: £219
NEW PRICE WITH 10% OFF: £197 • SEE THE DEAL
LG 43 Inch 43UP75006LF Smart 4K UHD HDR LED Freeview TV
USUAL PRICE: £299
NEW PRICE WITH 10% OFF: £269 • SEE THE DEAL
LG 43 Inch 43UP81006LR.AEK Smart 4K UHD LED HDR Freeview TV
USUAL PRICE: £399
NEW PRICE WITH 10% OFF: £360 • SEE THE DEAL
LG 50 Inch 50NANO866PA Smart 4K UHD NanoCell HDR Freeview TV
USUAL PRICE: £599
NEW PRICE WITH 10% OFF: £540 • SEE THE DEAL
LG 55 Inch 55NANO866PA Smart 4K UHD NanoCell HDR Freeview TV
USUAL PRICE: £699
NEW PRICE WITH 10% OFF: £630 • SEE THE DEAL
LG 55 Inch 55NANO966 Smart 8K UHD NanoCell HDR Freeview TV
USUAL PRICE: £999
NEW PRICE WITH 10% OFF: £899 • SEE THE DEAL
LG 75 Inch 75NANO806PA Smart 4K UHD NanoCell HDR Freeview TV
USUAL PRICE: £1089
NEW PRICE WITH 10% OFF: £981 • SEE THE DEAL
Published at Wed, 23 Mar 2022 12:37:00 +0000
Fancy a new TV? Argos just made these LG Freeview tellies ludicrously cheap