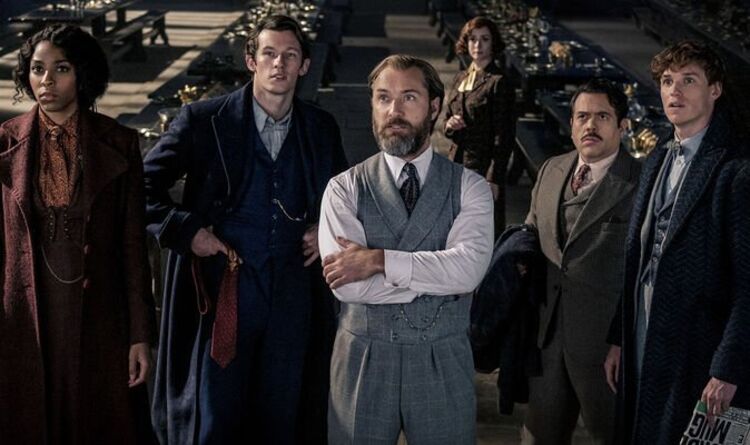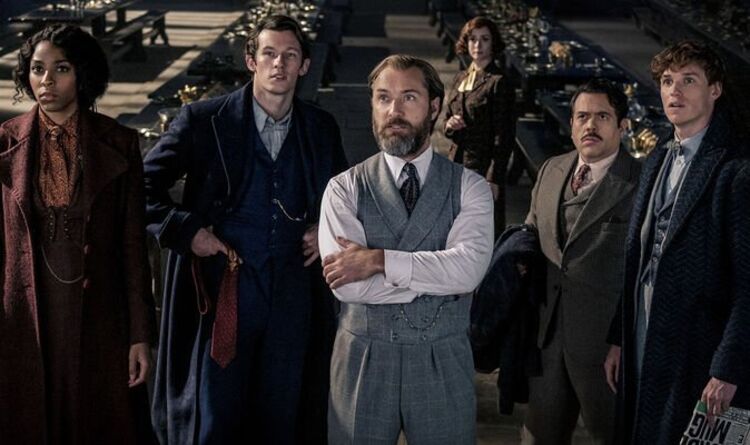 WARNING: SPOILERS FOR THE SECRETS OF DUMBLEDORE AHEAD. Fantastic Beasts 3 hit cinemas this weekend but we've still a long way to go in the Harry Potter prequel movie series. JK Rowling intends to write five movies in total with Fantastic Beasts 5 concluding in 1945. It was here where Dumbledore defeated Grindelwald in a duel and won the Elder Wand, before his former lover was imprisoned for life in Nurmengard.
Following the late 1920s setting of Fantastic Beasts And Where To Find Them and The Crimes of Grindelwald, The Secrets of Dumbledore took the action of the series into the early 1930s.
Much of the action took place in Germany, with Grindelwald mirroring the zeal of Hitler's populism at the same time as the Nazis, including taking part in elections.
However, the wizard's planned rigging to become Supreme Mugwump, the Head of the International Confederation of Wizards, was foiled after the Qilin that found him worthy turned out to be an enchanted corpse in his control.
Having escaped, just where exactly could Fantastic Beasts 4 and 5 take the storyline next? Here's our theory for the main storyline between Dumbledore and Grindelwald.
With just two movies to go, it would make sense narratively for Rowling to follow in the story beats of Star Wars movies The Empire Strikes Back into Return of the Jedi or Avengers Infinity War into Avengers Endgame.
We reckon Fantastic Beasts 4 will take place around 1938 and will see Grindelwald consolidate his rise to power across Europe, before declaring open warfare on the world, amid the outbreak of the Muggle Second World War.
This could include the eventual ousting of Minister of Magic Hector Fawley in 1939.
Whatever happens, the next movie needs to end on this big outbreak of war as a cliffhanger, with the villain having the upper hand and the goodies being divided – a bit like how the Avengers were defeated by Thanos at the end of Infinity War.
There's still a gap of 1945-80 to play with including Voldemort's rise, which could be adapted into another Wizarding World film series if Rowling wanted.
As for when Fantastic Beasts 4 will arrive, there's no release date yet, but it could be a few years away.
In February 2022, producer David Heyman said: "Well, we haven't yet started writing the next film. So we'll have to see. If I have my way, we'll definitely be going to Japan."
Fantastic Beasts: The Secrets of Dumbledore is out now in cinemas.
Published at Sun, 10 Apr 2022 12:48:16 +0000
Fantastic Beasts 4 and 5 theory: What's in-store for the last two Harry Potter prequels