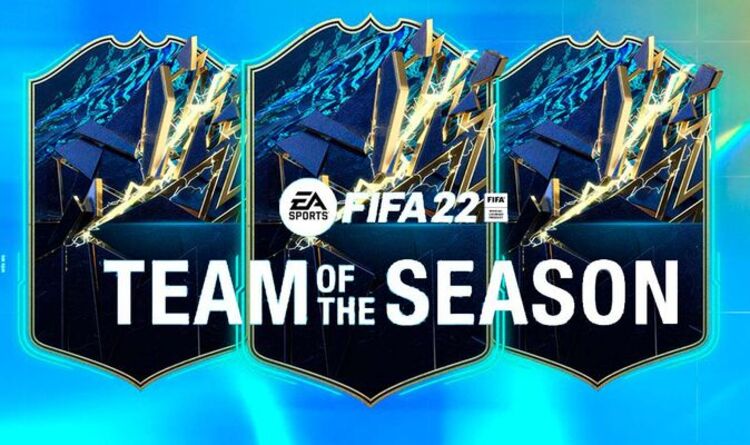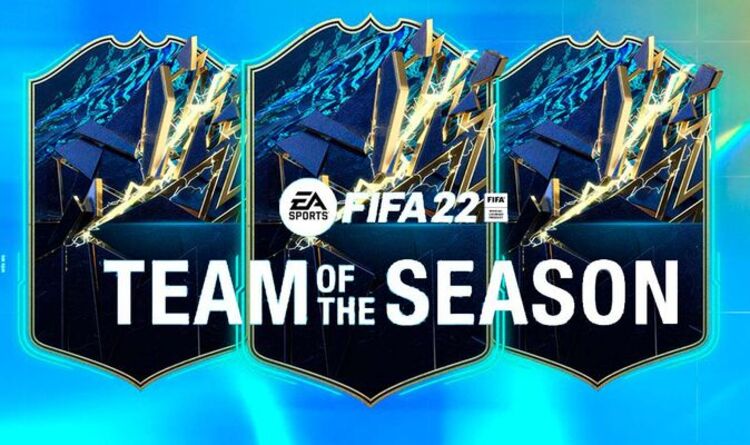 FIFA 22 players will be able to vote on the first TOTS squad soon, with voting for the Community Team beginning today. On Saturday April 16 the official EA Sports FIFA Twitter teased this year's Team of the Season launch, with the Community Team first up as always. Voting for the FIFA 22 Community Team will open on Sunday April 17.
Announcing the news, the @EASportsFIFA Twitter posted: "Tomorrow…Team Of The Season begins.
"Community #TOTS kicks us off and your VOTE decides the team".
The FIFA 22 TOTS website has a countdown running on it showing how much longer is left until voting for the Community Team opens.
According to the countdown, voting for the FIFA 22 TOTS Community Team begins at 6pm UK time.
Ahead of voting open for the FIFA 22 TOTS Community Team, predictions have been made about who will be included in one of the upcoming Team of the Season squads.
The Premier League TOTS team is each year one of the most eagerly anticipated Team of the Season squad.
And if you're wondering which EPL players could be getting upgraded cards then Futhead has some picks.
The FIFA-centric site has given their predictions for the FIFA 22 TOTS Premier League squad, with Liverpool's Mohamed Salah predicted to get the highest rated card – an overall 98 rated FUT card.
You can find predictions for the FIFA 22 TOTS Premier League team below…
FIFA 22 TOTS PREMIER LEAGUE PREDICTIONS
GOALKEEPER
A. Ramsdale GK – Arsenal – 86 -> 91 Rated
DEFENDERS
Alexander-Arnold RB – Liverpool – 89 -> 94 Rated
van Dijk CB – Liverpool – 93 -> 95 Rated
Rüdiger CB – Chelsea – 90 -> 94 Rated
J. Cancelo LB – Manchester City – 94 -> 96 Rated
MIDFIELDERS
De Bruyne CAM – Manchester City – 96 -> 96 Rated
B. Saka RM – Arsenal – 87 -> 93 Rated
B. Silva CM – Manchester City – 90 -> 94 Rated
FORWARDS
Heung-Min Son LW – Spurs – 91 -> 94 Rated
Salah RW – Liverpool – 94 -> 98 Rated
C. Ronaldo ST – Manchester Utd – 97 -> 97 Rated
POTENTIAL SBC & OBJECTIVE PLAYERS
C. Gallagher CM – Crystal Palace – 89 -> 92 Rated
R. Neves CM – Wolves – 82 -> 92 Rated
Jarrod Bowen RM – West Ham – 88 -> 91 Rated
I. Toney ST – Brentford – 86 -> 90 Rated
POTENTIAL MINI-RELEASE
Sterling RW – Manchester City – 91 -> 93 Rated
H. Kane ST – Spurs – 93 -> 95 Rated
D. Jota CF – Liverpool – 84 -> 91 Rated
Published at Sun, 17 Apr 2022 10:45:17 +0000
FIFA 22 TOTS: Team of the Season Community squad vote opens today