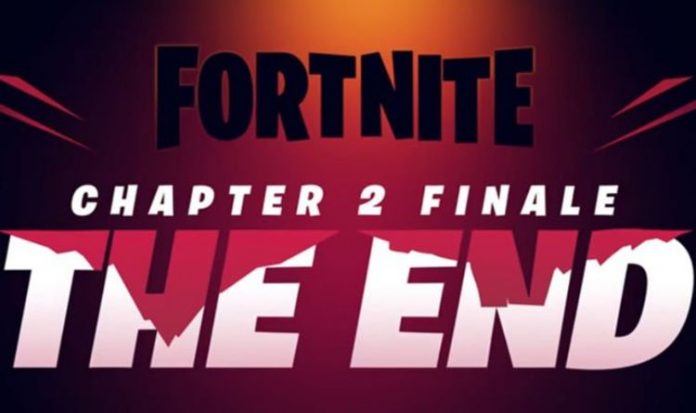 Epic Games is hosting an extensive and exciting Fortnite live event to help end the year and usher in a new era of Battle Royale hijinks.
The good news is that this weekend's big event can be watched by everybody who has the game installed and will also be interactive.
This means you will be playing an active role in what happens in what is likely to be the finale of the current Cube storyline.
The only drawback is that you will need to be active and logged into the servers when everything starts kicking off, as this won't be a repeated experience.
Epic Games has confirmed they will be hosting this thing once, and unlike concerts, there will not be multiple time slots available.
Unlike past seasons, Fortnite is set to begin a new chapter, meaning there will be a lot of new content going live after the live event has ended.
A fresh map for Fortnite Chapter 3 Season One is expected to be unveiled and could even be featured during this weekend's live event.
The finale of Fortnite Chapter 2 Season 8 will feature an epic battle against the Cube Queen, who is described as the ultimate destroyer of all reality.
WHAT TIME IS THE FORTNITE LIVE EVENT?
The Fortnite event time for THE END Live event has been confirmed for 9pm GMT on Saturday, December 4, 2021.
That's 4pm EDT for gamers playing Fortnite in North America on PlayStation, Xbox, Nintendo, Mobile and PC platforms.
Epic Games is hosting the event on live servers and have warned that everyone should be logged in and ready to go 30 minutes before the event begins.
During the event, gamers will be able to unlock new cosmetic items that can be used during Fortnite Chapter 3.
A message from Epic Games confirms: "With The Convergence complete, The Cube Queen prepares her endgame for the Island and nothing will ever be the same.
"Grab your weapons and fight the ultimate destroyer of all reality. Join "The End," a one-time only, in-game event and battle for your legacy.
"The End" marks the finale of Fortnite Chapter 2. This climatic event takes place on December 4 at 4 PM ET as players take on The Cube Queen in one last stand for the fate of the Island."
The Fortnite event is expected to run for at least ten minutes and could run over depending on what is being planned.
Epic Games will also launch Fortnite Chapter 3 after the event is over, although no set time has been announced.
Servers are expected to be taken offline, which could be a good time to share the latest on Chapter 3.
There has been no news on how long downtime will last but gamers can expect some hefty Fortnite maintenance around the launch.
Chapter 3 could be available to start across all platforms before 1pm GMT on December 6, but it will be up to Epic to provide its release schedule beforehand.
Published at Fri, 03 Dec 2021 01:33:09 +0000
Fortnite event time: When does Fortnite live event start before Chapter 3?