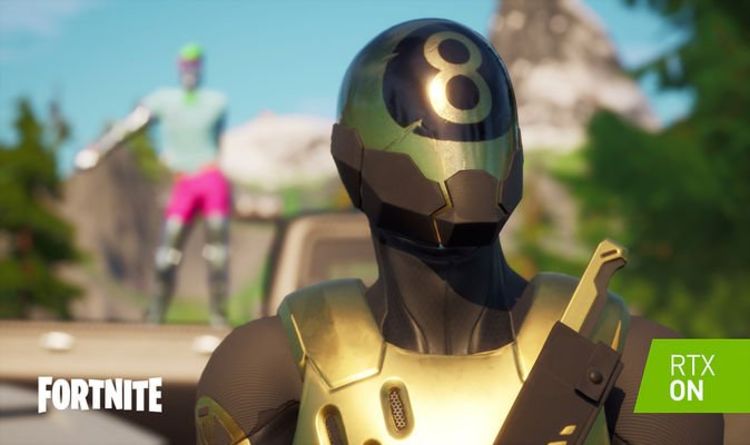 Fortnite update: Fans given tantalising glimpse of PS5 gameplay potential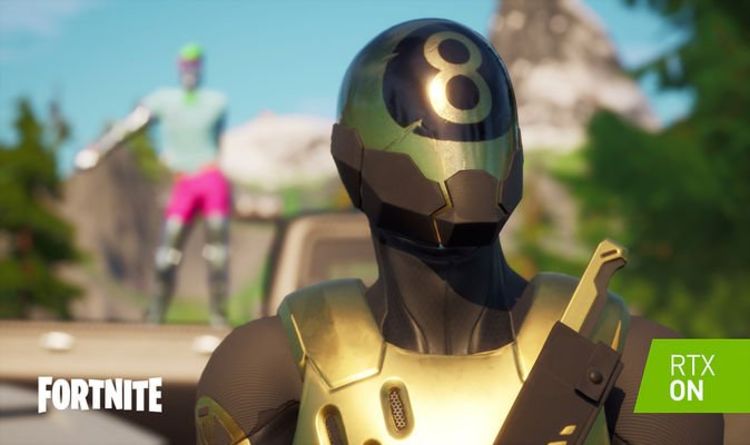 Fortnite fans have been given a tantalising glimpse of what the game will look like on PS5 and Xbox Series X.
As part of the recent NVIDIA GeForce RTX unveiling event, the company announced plans to add real-time ray tracing, AI-powered NVIDIA DLSS and other "ground breaking technologies" to all Fortnite game modes.
Fans were then given a look at how ray-tracing can benefit Fortnite Battle Royale and Save the World.
NVIDIA's Matt Wuebbling explains more: "Epic Games is turning Fortnite, which is already a pop culture sensation, into a showcase for how competitive gaming will improve with technology.
"Fortnite players are about to experience the stunning visuals of next-level ray tracing, AI-accelerated frame rates powered by NVIDIA DLSS, and our new low-latency esports technology suite, NVIDIA Reflex."
As you can see from the images above and below, ray-tracing technology seriously improves things like lighting and reflections.
While PC gamers are currently the only ones able to experience the graphical improvements, ray-tracing support will also feature heavily in the PS5 and Xbox Series X.
Here's hoping Fortnite looks this good when it launches for next-gen consoles later this year.
For the time being, however, PC gamers can experience the new features in all Fortnite modes, as well as in a new Creative mode map titled RTX Treasure Run.
The new map has been custom-built to showcase the advantages of the new technology in a variety of different ways.
"The map drops players at the entrance to a museum where they are challenged to a scavenger hunt that highlights different ray-traced effects," NVIDIA explains.
"Along the way, players can explore a hall of mirrors, medieval castle and jungle, climb a giant statue and explore a shrunken science lab to uncover the most treasures in the least amount of time."
There's no official release date for the RTX Treasure Run map, other than the fact that it's coming soon.
NVIDIA further breaks down the benefits of its new technology in a recent blog post, highlighting the four new ray-traced features coming to Fortnite. These include…
• Ray-traced reflections – Recreates the way light reflects on glossy and metal surfaces, including smooth natural mirrors like window glass and rougher surfaces like brushed metal.
• Ray-traced shadows – Accurately models shadowing on many surfaces while enhancing surface and contact detail, and fixes problems associated with traditional shadow techniques.
• Ray-traced global illumination – Calculates world lighting with massively increased precision, illuminating Fortnite's environments, players and characters with unprecedented detail, fidelity and clarity.
• Ray-traced ambient occlusion – Where objects or surfaces meet, light is occluded, creating subtle shadows that can highlight the slightest of surface details.
Published at Wed, 02 Sep 2020 13:05:00 +0000