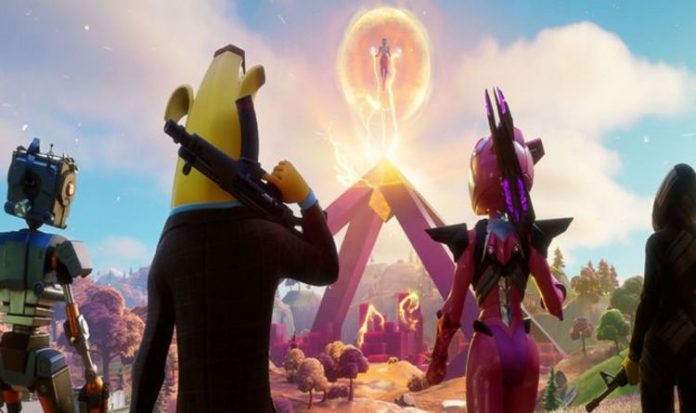 With the end of Chapter 2 complete and Jonesy floating around on Twitch, Epic Games is gearing up for Fortnite Chapter 3 Season One.
Plenty of action has already gone down this weekend, with Dwayne Johnson being revealed as The Foundation, teasing a fresh storyline for gamers to follow.
So far, Epic Games has not shared its plans for when they will be bringing back Fortnite, which is currently offline.
No one can play on live servers, and everyone will have to be patient until we hear more from Epic Games.
However, a series of new leaks have provided the latest on the Fortnite update time for Chapter 3 and the new Season One map.
And based on what is being reported, Fortnite fans won't be waiting too long before they can log back in and check out all the significant changes.
As mentioned above, the new Fortnite map is going to be the most eye-catching addition to the game.
There will also be a new Battle Pass and Epic Games has already started teasing the new Spider-Man gear that will be available to collect over the coming weeks.
WHEN DOES THE NEW FORTNITE UPDATE ARRIVE?
Epic Games has produced a time for when the new Fortnite update will arrive and Chapter 3 will start, but there have been a few leaks suggesting what might happen next.
According to a new report, Fortnite Chapter 3 will launch on December 5.
This is based on a PlayStation Support image, that suggests server downtime will come to an end at 3pm GMT on Sunday afternoon.
While some insiders argue that the rumour seems unlikely, it's currently the only lead we have.
Another report claims that the Fortnite update time has been set for 10am EDT, which would fit the schedule posted above.
However, gamers will need to keep their eyes peeled for the latest news and teasers being shared by Epic Games tonight.
Earlier today, Fortnite was taken offline for server maintenance ahead of the launch of Chapter 3.
The end of season event featured the debut of Dwayne 'The Rock' Johnson as The Foundation.
It ended with the destruction of the Cube Queen, and the island flipping over. Once the island flipped upside down, players were engulfed by a huge tidal wave, and the game was taken offline.
But much of what is being planned for the future has not been revealed officially, with teasers and leaks providing the latest information.
Epic Games is currently unveiling the map as part of its FortniteFlipped social media campaign.
"Flip your world and a new one will be revealed," Epic tweets.
"Use #FortniteFlipped, flip your social profile and posts, and work together to reveal the new Island."
Judging by the image, the map will feature a large area covered in snow, and the game has been long overdue a biome update.
Published at Sun, 05 Dec 2021 01:22:57 +0000
Fortnite update time: What time does Fortnite Chapter 3 map come out?