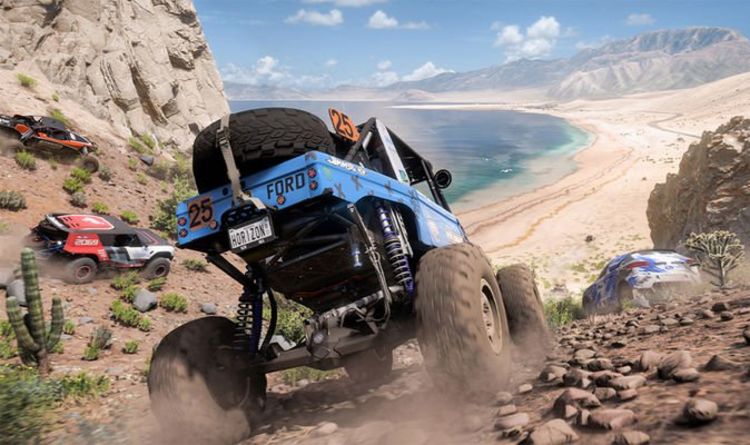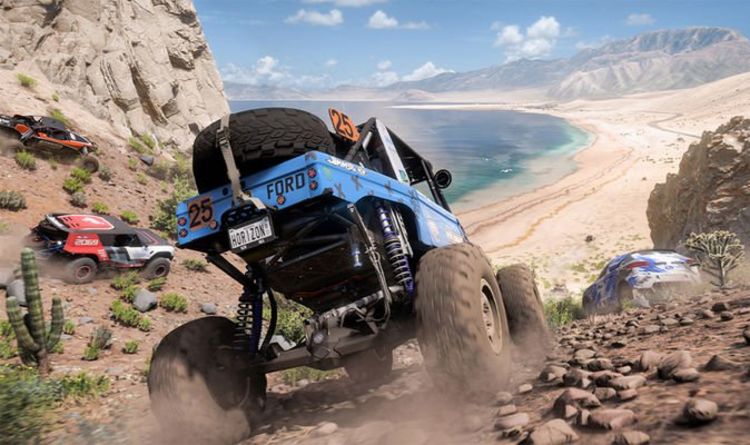 Forza Horizon 5 has been officially announced during the Microsoft and Bethesda E3 showcase.
Confirming earlier reports, Forza Horizon 5 will take place in an open world Mexico setting, and have a November 9 release date.
The exciting news was announced alongside a new gameplay trailer, which showcases the stunning Mexico setting.
According to Microsoft, the new Forza Horizon sequel will feature a "deep campaign" complete with new story missions.
One of the more interesting new additions is EventLab, which lets players create their own custom races, challenges and game modes.
"Create your own expressions of fun with the new EventLab gameplay toolset including custom races, challenges, stunts, and new game modes.
"Customise your cars in more ways than ever before. Use the Gift Drops feature to share your custom creations."
The Mexico setting is shaping up to be one of the most diverse yet, containing deserts, jungles, hidden ruins, beaches and canyons.
Fans will even be able to explore a towering snow-capped volcano, as well as a huge stadium.
"Lead breathtaking expeditions across the vibrant and ever-evolving open world landscapes of Mexico with limitless, fun driving action in hundreds of the world's greatest cars," reads the official description.
"Take on awe-inspiring weather events like towering dust storms and intense tropical storms as Mexico's unique, dynamic seasons change the world every week. Keep coming back for new events, challenges, collectibles, and rewards, and new areas to explore.
"Team up with other players and enter the Horizon Arcade for a continuing series of fun, over-the-top challenges that keep you and your friends in the action and having fun with no menus, loading screens or lobbies."
With Forza Horizon 5 an Xbox exclusive, the game will be available as a free download for Game Pass subscribers at launch.
The Forza Horizon 5 announcement was followed by news of a brand new Xbox IP called Redfall.
The co-op shooter takes place in Massachusetts, where vampires have taken over a small town.
"The quaint island town of Redfall, Massachusetts, is under siege by a legion of vampires who have blocked out the sun and cut the island off from the outside world.
"Trapped with a handful of survivors against diabolical enemies threatening to bleed the town dry, choose your hero from a diverse roster, grouping up with others to create the perfect team of vampire slayers. Redfall is an open-world co-op FPS being developed by Arkane Austin and will launch exclusively on Xbox Series X|S and PC in Summer 2022."
Published at Sun, 13 Jun 2021 18:50:09 +0000
Forza Horizon 5 release date and Mexico gameplay joins Redfall news for Xbox