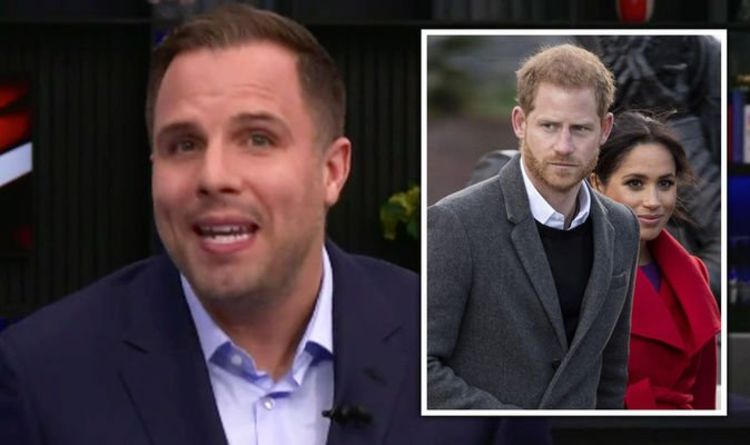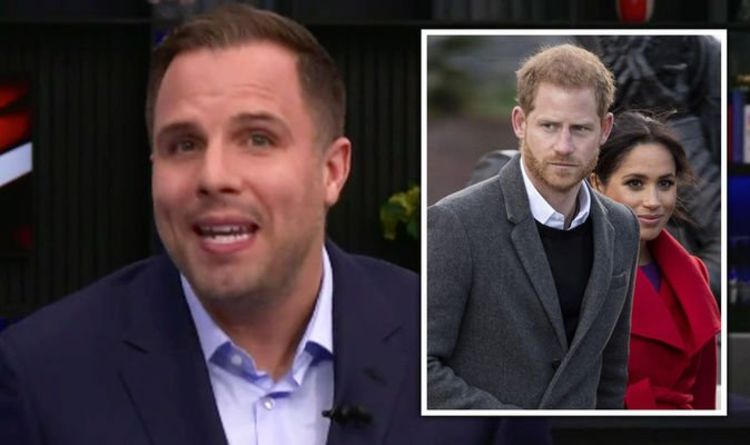 Dan Wootton welcomed Lady Colin Campbell onto GB News' Tonight Live today to discuss the question, "How should the Royal family deal with Harry and Meghan?" However, viewers of Andrew Neil's new news channel took to Twitter to slam the coverage of the royal couple.
GB News shared a teaser of Dan's programme on the channel's official Twitter page.
IT read: "On Tonight Live with Dan Wootton, Lady Colin Campbell will be responding to your questions.
"How should the Royal Family deal with Harry and Meghan?"
One responded: "Three nights in a row about Harry and Meghan? Come on @afneil… it's a little bit over-the-top."
Read more: Fury at GB News boycott demands as firms urged to pull support
"She was quite determined, she's uncontrollable and as we all know [the Royal Family] tried various things," she continued. 
"The latest thing is hard love, 'Enough of the nonsense we're not going to take it lying down anymore.'
"And they are fighting back, they are fighting back very subtly they are not going to be down there in the gutter like Harry and Meghan are in the gutter.
"But there are moves behind the scenes to either shut them down or allow them to disappear as detached ex-royals ."
Dan asked GB News viewers to send in their questions for the writer and socialite. 
One asked: "If you have the opportunity to interview Harry or Harry and Megan together, what would you say to them?"
"I don't think there's any point in giving them a message I don't think she's reachable or he's reachable.
"He's completely besotted by her, he's under her spell and I'm going off her behaviour but it's one of a very narcissistic personality."
Tonight Live with Dan Wootton airs on GB News on weekdays at 9pm.
Published at Tue, 15 Jun 2021 23:00:00 +0000
GB News viewers slam 'over the top' Meghan and Harry coverage 'Leave them alone!'