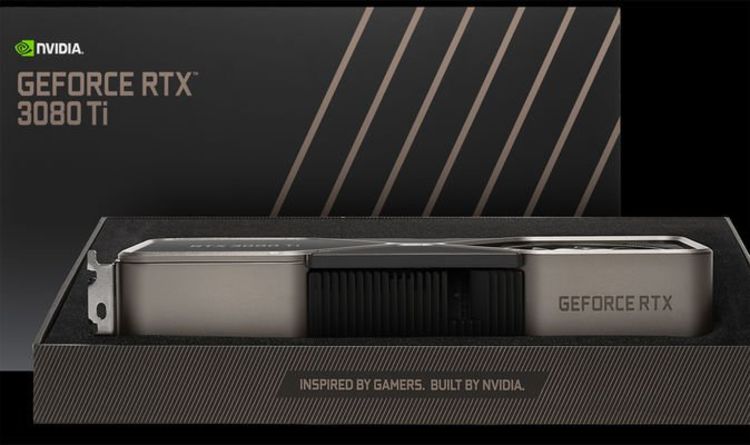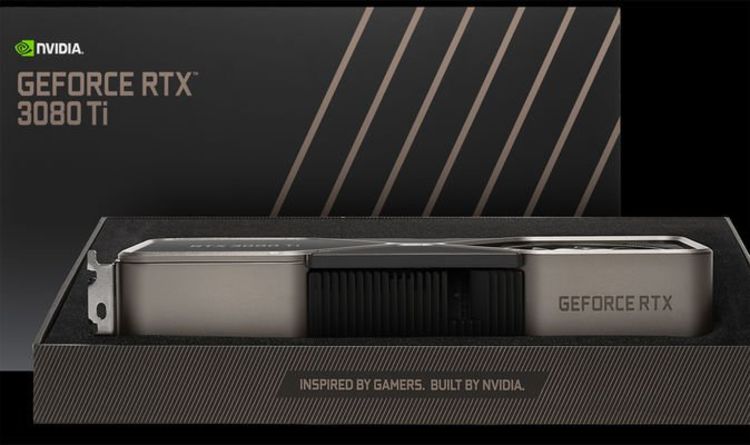 Sold out within minutes, the GeForce RTX 3080 Ti is another sought after product that gamers are trying desperately to secure.
But with such small supply and such high demand right now, the new Graphics Card is selling for much higher than its recommended retail price.
Instead, for those who want one, it's a choice between tackling frustrating queues, or using different, much pricier alternatives.
For UK gamers, Box.co.uk recently revealed its latest lineup of PC pre-builds, which are perfect for anyone just starting and fancy splashing their cash.
The downside for everyone else is that all the bundles available with the GeForce RTX 3080 Ti included cost over £3,000.
These new pre-builds can be configured to your own liking, and come with free shipping and warranty. The £3,249.99 bundle comes with DIRT 5 and these registered specs and features:
AMD Ryzen 7 5800X Eight Core Processor
16GB RAM HyperX Predator DDR4 RGB 3200MHz RAM
500GB M.2 NVMe SSD & 1TB HDD
GeForce RTX 3080 Ti Graphics
Built in WiFi
Windows 10 Home
Box.co.uk is also offering a way for gamers to find out exactly when the RTX 3080 Ti is back in stock by registering for a stock alert. This requires an email, with box confirming in a new post:
"The GeForce RTX 3080Ti graphics card delivers the ultra performance that gamers crave, powered by Ampere – NVIDIA's 2nd gen RTX architecture.
"It's built with enhanced RT Cores and Tensor Cores, new streaming multiprocessors, and superfast G6X memory for an amazing gaming experience.
"Register your interest in the GeForce RTX 3080Ti and get stock updates before anyone else at Box.co.uk."
The new Graphics Cards became available to buy on June 3 and sold out instantly during its launch day.
The GeForce RTX 3080 Ti is Nvidia's latest gaming flagship card, which reportedly runs games 2X faster than the GeForce GTX 1080 Ti, and 1.5X faster than the GeForce RTX 2080 Ti at 4K.
The full description for the new card from Nvidia reads: "If you desire ultra performance in gaming, ray-traced workloads, rendering, and GPU-accelerated applications, the GeForce RTX 3080 Ti is the graphics card for you.
"In rasterized and ray-traced games, performance is 1.5X faster, and when you're rendering in Blender, V-Ray and other applications, performance is up to 2X faster than last gen. Whatever your workload, the GeForce RTX 3080 Ti delivers ultimate performance, starting at $1199.
"Powered by the NVIDIA Ampere architecture, the GeForce RTX 3080 Ti features 3rd gen Tensor Cores for amazing DLSS performance boosts, 2nd gen RT Cores to accelerate ray tracing, and the latest streaming multiprocessors to turbocharge traditional games. Plus 12GB of superfast GDDR6X memory.
"It offers full support for all our latest and greatest technologies, such as G-SYNC, NVIDIA Reflex and NVIDIA Broadcast, and the performance to enjoy Virtual Reality games and applications at high frame rates, at high resolutions and detail levels."
There has been no news on when other major retailers in the UK and the United States will be receiving more RTX stock in June or during Summer 2021.
Published at Fri, 04 Jun 2021 18:32:00 +0000
GeForce RTX 3080 Ti bundles available in new pre-build deals