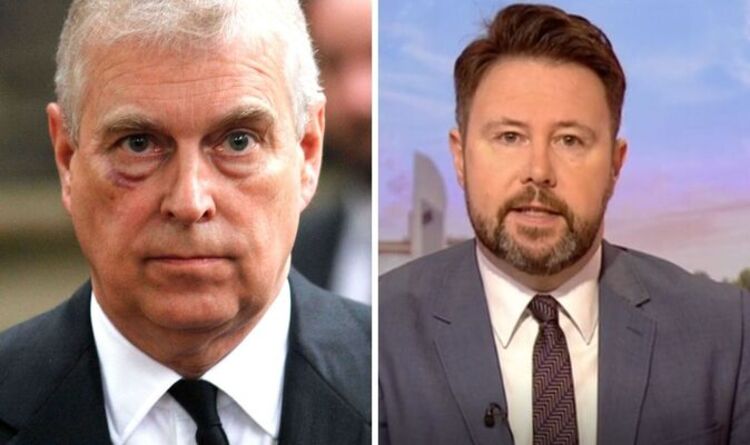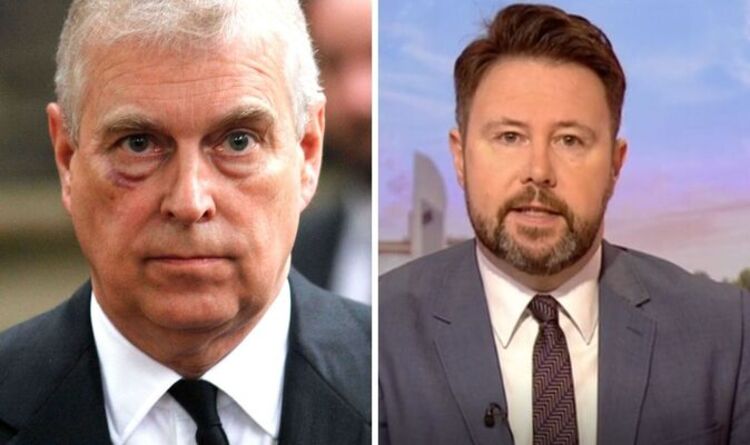 Jeffrey Epstein and Ghislaine Maxwell accuser Liz Stein spoke out about the Duke of York on Wednesday's instalment of BBC Breakfast while being interviewed by presenter Jon Kay about Prince Andrew's settlement. The 61-year-old Duke has agreed to make a "substantial donation" to Virginia Giuffre's charity after they agreed to an out-of-court settlement in her civil sex claim against him. However, BBC viewers hit out over the coverage, calling for the broadcaster to "move on" to other news.
Jon welcomed Liz onto the news programme who was appearing via a live video link from her home in Philadelphia.
He began: "Can I get your reaction to the fact that there has been an agreement between the Prince and Virginia Giuffre. Were you expecting this would happen?"
She replied: "I don't think anyone was expecting this to happen, I think it came as a shock to all of us."
When Jon asked why she was surprised by the settlement, Liz explained: "Initially Virginia said it was really important for her to have her day in court and Andrew was so insistent on fighting the accusations that I don't think any of us expected that there would be a settlement."
READ MORE: Call The Midwife heartbreak as Dr Turner dies in crash after huge row?
Jon explained how the overwhelming majority of cases like this "do end in some kind of settlement in the United States".
"You can see that for both parties here, maybe they wanted to avoid the public gaze and the public attention that would have come with a full-on court case," he added.
Liz agreed and said it was "incredibly difficult" to go to trial for a case of this magnitude.
"I think what Virginia wanted more than anything else was validation and I think that, in the settlement, she got that," Liz exclaimed.
However, other viewers took to social media to comment on the settlement, with @BlackGlowStick1 adding: "Ok I am going to say it – I thought #Virgina wanted her day in court, I thought she wanted to make a stand, I thought she wanted that for her and #epstien victims."
The BBC Breakfast interview comes after a letter was submitted on behalf of Andrew and Virginia to the United States District Court on Tuesday.
In the letter, Andrew's legal representatives said he has "never intended to malign Virginia's character" and he "regrets his association" with disgraced financier Epstein.
Virginia made the civil claim against Andrew for damages in the US, claiming she was trafficked by Andrew's friend Epstein to have sex with the royal when she was 17 years old.
Published at Wed, 16 Feb 2022 08:02:00 +0000
'Give it a rest' BBC Breakfast viewers hit out over Prince Andrew coverage 'Move on'