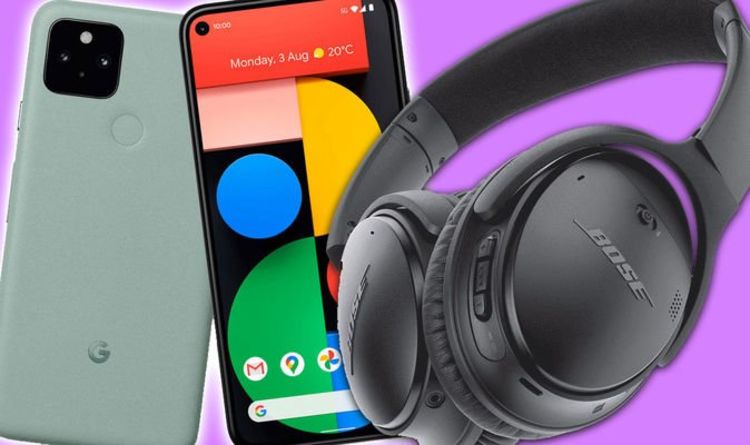 Google offers free Bose headphones worth £299 if you upgrade your Android phone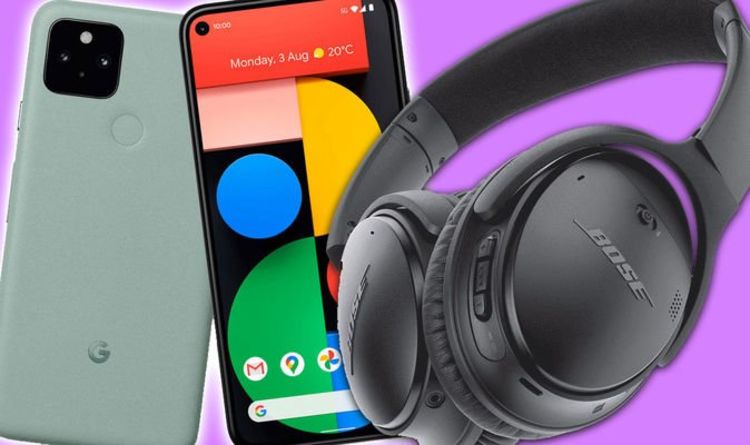 This week Google lifted the lid on the Pixel 5 and the Pixel 4a 5G, with their latest Android flagship handset boasting an attractive price. Described by the Mountain View firm as a phone "designed for the economic downturn", the Pixel 5 will launch at the surprising price point of £599. As a comparison, the top of the line Pixel 4XL from last year cost £929.
But what makes this price point even more attractive is Google is willing to throw in a pair of wireless headphones that usually cost a few hundred pounds for free.
Bose is one of the leading names when it comes to wireless cans, with the QuietComfort 35 II wireless headphones a popular choice.
On the official Bose website, the headphones are listed as having a typical asking price of just shy of £300.
But thanks to a limited time deal Google is giving away the Bose QC 35 II headphones entirely for free with purchases of Pixel 5 and Pixel 4a 5G devices.
READ MORE: Android boost: why your next smartphone will be faster and cheaper
The latter is priced at £499, which is just a few hundred pounds more than the Bose cans would cost on their own. If you want to take advantage of this incredible money-saving deal then there are a few things you need to bear in mind.
First off, the deal is only available for residents in the UK, Ireland, Germany and France that are aged 18 and over. The Bose giveaway is running while stock lasts, and the Pixel devices have to be purchased from the Google Store or another participating retailer between set dates.
If you're looking to get a Pixel 5 then the Bose offer applies between September 30 at 12am BST through October 19 at 11.59pm BST. While the Pixel 4a 5G promo runs between November 5 and November 18 at 11.59pm BST.
You will have to wait 14 days from the order date before submitting your claim for your free pair of Bose headphones. If you're in the UK then you can do it via this website, or if you're in Ireland then you need to head to this link.
You will need to have filled out all of the relevant forums within 45 days of your Pixel order date.
When submitting a claim you will be required to give the order date, the retailer involved in the scheme that you purchased it from, product details and IMEI number, personal details and proof of purchase.
For the full Ts and Cs, head to this Google Support page.
The Google Pixel 5 and Pixel 4a 5G were unveiled during a launch event on Wednesday.
The Pixel 5 boasts a Snapdragon 765G chip that is slower than last year's Snapdragon 855, and also sees the Pixel 4's Soli radar chip dropped.
This took Google five years to develop, and was key to the gesture controls that were a big selling point of last year's Pixel.
Speaking about the design decisions behind the Pixel 5, Google's senior vice president of devices and services Rick Osterloh said: "What the world doesn't seem like it needs right now is another $1,000 phone.
"Obviously nobody anticipated the pandemic, but we actually did think that the world was possibly headed for an economic downturn… and it only further emphasised our point of view that this is the right thing."
Published at Sat, 03 Oct 2020 04:01:00 +0000