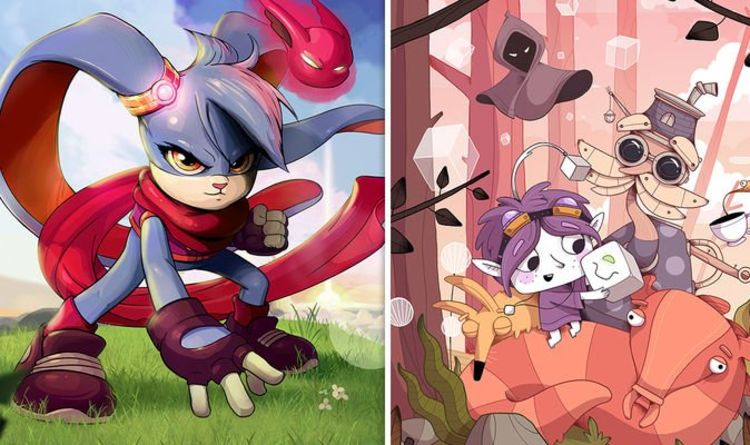 Google Stadia NEW games galore: Google gaming platform continues to improve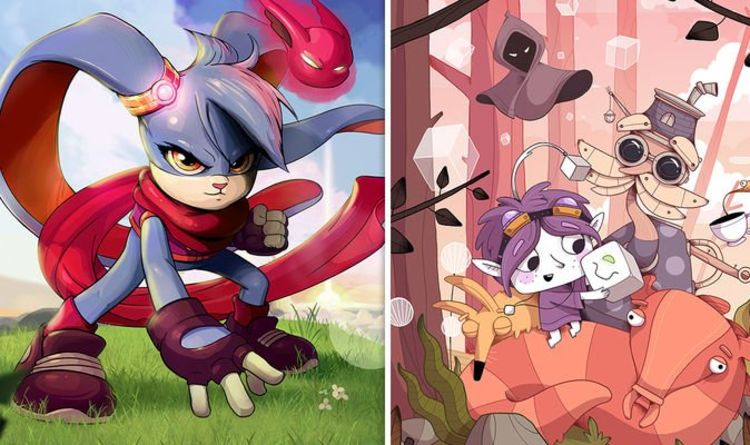 It's fair to say that the Google Stadia launch was a little underwhelming.
Missing a few previously announced features and lacking any killer exclusives, Stadia looked doomed to fail.
But the cloud-based streaming platform is starting to show serious signs of improvement as of late, especially following the release of games like Super Bomberman R Online and Orcs Must Die 3.
The good news keeps on coming in September, as Google announces seven new indie games coming to Stadia in the coming months.
It's all part of the Stadia Makers scheme, which gives smaller teams the chance to make Unity-based games.
"Video games are awesome," reads a Google blog. "Making a video game is really, really hard.
"That's why back in March, we announced Stadia Makers, a program to support small teams making Unity-based games who want to bring them to Stadia. Now we are ready to show you some of the incredible, passion-fuelled games these independent Makers are creating."
Upcoming releases include TOHU, Death Carnival, Kaze and the Wild Masks and The Darkside Detective Season 2.
Launching in autumn, TOHU is described as a "brand new adventure game set amongst a world of weird and wonderful fish planets".
"Explore beautiful landscapes, solve intricate puzzles, and discover the truth about a mysterious little girl and her mechanical alter-ego, Cubus.
"Combining traditional adventure game mechanics with an approachable design, TOHU features a variety of enchanting locations and strange scenarios, including a theatrical stage production filled with wonderful creatures and a topsy-turvy world where staircases lead you in directions that defy physics."
Inspired by classic 1990s 2D platformers, Kaze and the Wild Masks could be the pick of the bunch, featuring countless secrets and collectibles, as well as a host of animal-based abilities.

The Darkside Detective Season 2, meanwhile, is a point and click adventure game featuring six all-new standalone cases.
"Season 2 is bigger, better, and 100% slimier than ever!" reads the Google description. A year after the "Motel Incident" of Season 1, we find our reliable Darkside Detective, Francis McQueen, picking up the pieces that left the Darkside Division's dynamic duo as a slightly less-than-dynamic solo.
"While the best line of defense against the unknown took a hit to their ranks, the Darkside's ominous influence remains ever-present with the supernatural running amuck and the paranormal causing havoc around the completely (ab)normal city of Twin Lakes."
As for Death Carnival, the game is a top-down shooter with "extreme weapons" and online multiplayer.
Other upcoming Google Stadia exclusives include Figment: Creed Valley, Unto the End, and Nanotale – Typing Chronicles.
The intriguingly named Nanotale – Typing Chronicles is a colourful role-playing game which is played using a keyboard.
"Nanotale – Typing Chronicles is an atmospheric typing adventure RPG set in a colourful vibrant world," Google explains.
"Follow Rosalind, a novice Archivist, as she journeys out to explore a distant world. On her quest to gather knowledge, she collects samples of mystic natural beauties. Everything is peaceful. War is a thing of the distant past.
"In the shadows, a tale of dissonant magic is spreading, instilling corruption into broken hearts."
Elsewhere, Figment: Creed Valley is a gorgeous looking adventure game with a musical twist. Oh, and it's also set in the human mind.
"A musical action-adventure set in the recesses of the human mind… Welcome to the world of Figment. A strange and surreal world; a place filled with our deepest thoughts, urges, and memories, populated by the many voices we hear in our heads."
Finally, Unto The End is described as a 2D cinematic combat-adventure game, featuring what looks to be a pretty challenging combat system.
Published at Mon, 21 Sep 2020 19:59:19 +0000