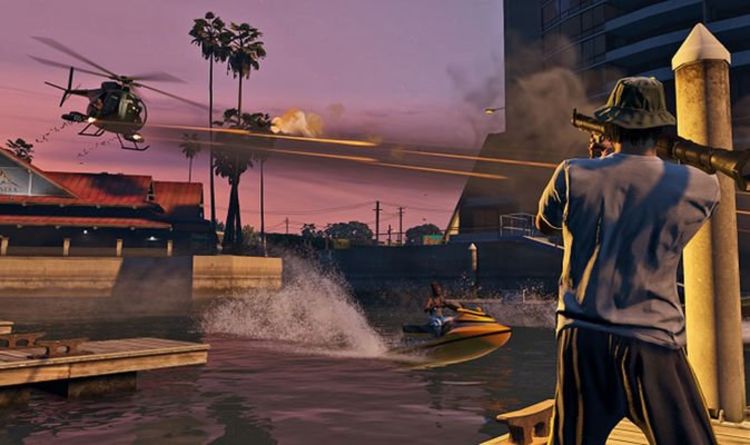 GTA 5 Online update: Big game bonuses coming to an end this week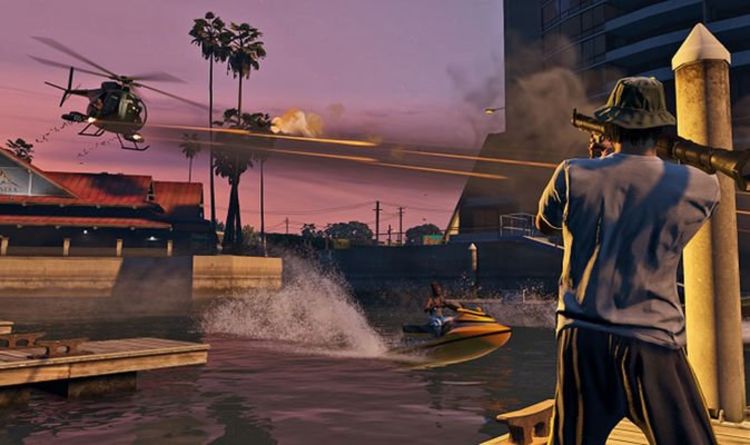 Halloween Week is scheduled to end later today, with new Grand Theft Auto bonuses expected to be announced. There's no telling what is being worked on next, and what new double money deals will be going live. But we should know more by 10am GMT, which is when the new GTA Online 5 update is expected to go live.
The current deals include:
An all-new Business Battle featuring a mysterious downed UFO with extraterrestrial gear
Double GTA$ & RP in Alien Survivals, Business Battles, and gruesome Adversary Modes, including the Halloween Bunker Series, Slasher, Slashers, Lost vs. Damned, Condemned, Come Out to Play, and Beast vs. Slasher
A free Cultstoppers Tee for players who win any Event Business Battle
Free Tees and mask for logging in: The Butchery and Other Hobbies Tee, Knife After Dark Tee, and the Orange Dot Tech Mask
The Albany Fränken Stange, wrapped with the Blazing Death livery, is the latest Lucky Wheel top prize
Peyote Plants continue to grow across Los Santos, with ongoing reports of transformational effects caused by ingesting them
40% off select Facilities, plus 25% off several Facility Modifications/Add-Ons
50% off Arena Nightmare Upgrades: the MTL Nightmare Cerberus, Declasse Nightmare Brutus, HVY Nightmare Scarab, Vapid Nightmare Imperator, and the Annis Nightmare ZR380
Returning discounts on Halloween-themed vehicles: 30% off the Albany Lurcher, Chariot Romero Hearse, and LCC Sanctus
Prime Gaming Bonuses: A one-time GTA$1,000,000 bonus for players who link their Amazon and Rockstar Games Social Club accounts, plus a GTA$200K bonus for playing this week
And Prime Gaming Discounts: 60% off the flying Imponte Deluxo, alongside the free Vespucci Canals Nightclub property.
"As Halloween season hits fever pitch this week, things are out-of-this-world unusual in GTA Online. Alongside all the Halloween-themed vehicles, masks and more returning, both detailed below and found throughout the streets and alleys of Los Santos, there are still reports of hikers ingesting peyote plants and undergoing transformational spirit quests in the heights of the Tataviam Mountains."
These new GTA 5 Online deals will be disappearing in the coming hours and replaced with something new.
Fans have been keeping an eye on things going on around Rockstar Games, including the new Grand Theft Auto Online expansion being developed.
This project has already been announced and its timing suggests it could be connected with the launch of the PS5 and Xbox Series X consoles.
Rockstar has confirmed that the biggest ever update in the game's history is being released in 2020 that will add a new location to the game.
Some fans believe this will include a map extension, or even an entirely new city to explore.
It's hard to gauge just how ambitious it will as Rockstar has only provided this snippet of information with fans:
"Later this year players can expect more big updates for both games, including some exciting new extensions and augmentations to an existing role in Red Dead Online, and the biggest ever update for GTA Online, featuring our latest take on Heists in an entirely new location."
And the launch of the PS5 and Xbox Series X drawing closer, we may find out more about the big GTA 5 expansion in the coming weeks.
Published at Thu, 05 Nov 2020 02:33:00 +0000