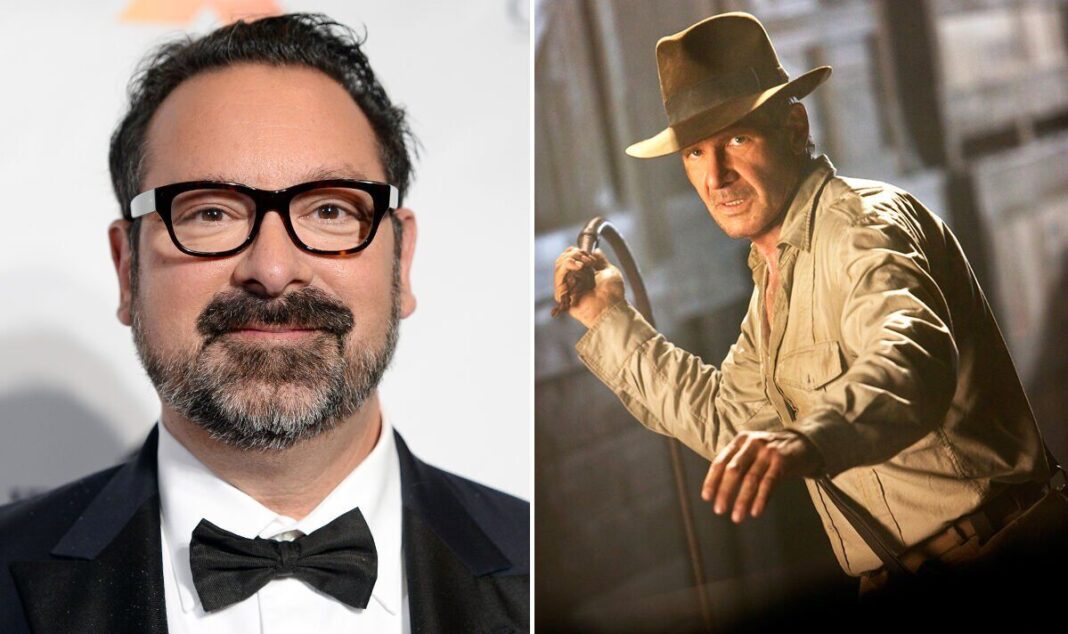 Next year, Indiana Jones 5 will finally hit cinemas after a year's delay. The 1969 set movie sees Harrison Ford reprise his iconic role opposite Phoebe Waller-Bridge playing his goddaughter Helena. Rumours have been doing the rounds online this week that test screenings for the 2023 Lucasfilm movie have been "disastrous".
According to YouTuber Overlord DVD: "My Hollywood spies told me, allegedly Indy 5 is bad. We've been told that Disney has test screenings of not just one ending, but six different endings and not one can get a good audience score…We've been told out of the six endings they tested, the best one gets a 35 per cent approval from test audiences. We've been told that Bridge puts the hat on in every ending."
Indiana Jones fans are concerned that Indy will die and be replaced by another character taking up his mantle. However, director James Mangold has spoken out.
The Indiana Jones 5 director was asked on Twitter: "Have there been test screenings of Indy V yet? Rumours are flying."
Mangold, who replaced Steven Spielberg as director, said: "Nope. Haven't been any screenings at all."
Another fan responded to this: "No but you're wrong, BasementDweller46 said that KK personally replaces Indiana Jones with a woman in the movie and test screening audiences HATE IT."
The filmmaker behind Logan then gave clear reassurance to worried fans.
READ MORE: Harrison Ford's Indiana Jones 'replacement' and their relation to him
Mangold replied: "Well, Paulo, it's up to you who you believe — an anonymous troll named 'basement dweller' & 'doomcock' or the actual director of the film. No one will ever replace Indiana Jones. Not in any script. Not in any cut. Never discussed."
The director was also asked to comment on the rumour of Waller-Bridge replacing Ford at the end of the movie, to which he replied: "But not true! So not awful!"
Indiana Jones 5 hits cinemas on June 30, 2023.
Published at Sun, 13 Nov 2022 13:24:56 +0000
Harrison Ford: Indiana Jones 5 director speaks out on 'atrocious' test screenings rumour