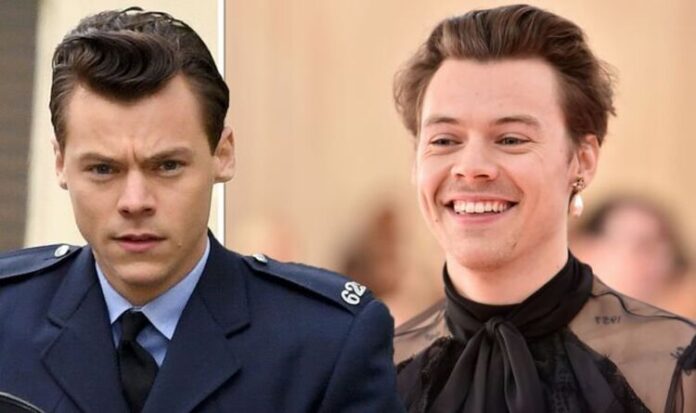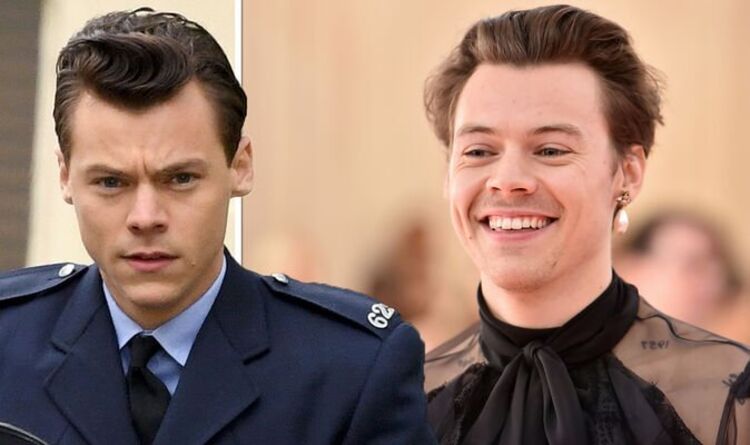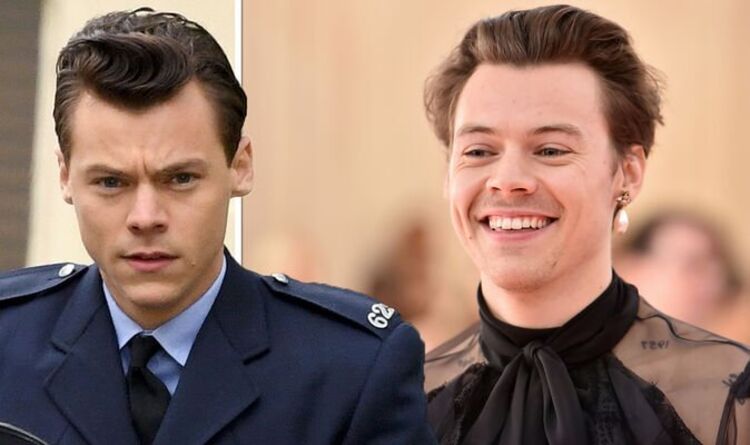 Harry Styles is busy promoting his brand new song, As It was. The track is a candid and open look at the One Direction star's love life and how he deals with being alone. But, aside from all of that, he was also recently asked about the sexier scenes he has shot for his upcoming movies.
Harry has been working on two movies that are due out in the next year: My Policeman and Don't Worry Darling.
Harry spoke about these films in a new interview on Capital Breakfast with Roman Kemp.
He was asked about the sex scenes in the movies, where he confirmed there are some "pretty saucy" moments.
The musician was then quizzed on if he used a deflated netball during the sex scenes with his co-stars.
The technique in question is used while shooting sex scenes in films. It involves a deflated netball being placed between actors to separate their genitals.
He laughed: "I personally had no experience with a netball."
The Watermelon Sugar star then revealed what really went on behind the scenes.
Harry confessed: "I think it depends very much on who you're working with and what the situation is, all I can say from my own experience is that I was very lucky to have a very trusting relationship within the people we were working with and that kind of came first."
Harry is the star of Don't Worry Darling, which is being directed by his long-term partner Olivia Wilde.
On these scenes, he added: "It was all discussed and all of it was very, kind of: 'Ok above the filming, above anything that is happening, it's the cameras, it's me and you, we're doing his together, and we trust each other and if at any point, you know, we can stop whenever,' and all that kind of stuff."
He added: "I'd never done that before on camera at least I don't think!"
Chances are, the sex scenes Harry was discussing was actually with a Marvel actress.
READ MORE: Harry Styles: As It Was details loneliness struggles and Olivia Wilde
In My Policeman Harry is part of a love triangle between his on-screen wife, Emma Corrin, and a mystery man Patrick (played by David Dawson).
This will likely create even more erotic moments on screen for the former boyband star.
Harry is enjoying working on his acting skills, something he has been doing since long before he started singing.
He told Kemp: "[Acting is] something I did when I was a kid and stuff at school and I always really loved it and in this context it's been a really nice opportunity for me to get very much out of my comfort zone and start again, it's been a lot of fun."
Despite this, he added how he is a "musician first".
Harry said: "I feel really lucky to get to do a job that I love and I feel very grateful to have been able to explore acting."
He recently revealed his third studio album, Harry's House, will hit streaming services and store shelves on May 20.
Listen to Capital Breakfast with Roman Kemp, weekdays from 6am – 10am across the UK on air and on Global Player
Don't Worry Darling hits cinemas on September 23, 2022.
My Policeman does not yet have a release date.
Published at Fri, 01 Apr 2022 11:45:00 +0000
Harry Styles opens up about sex scene shooting in new movie – 'I was very lucky'