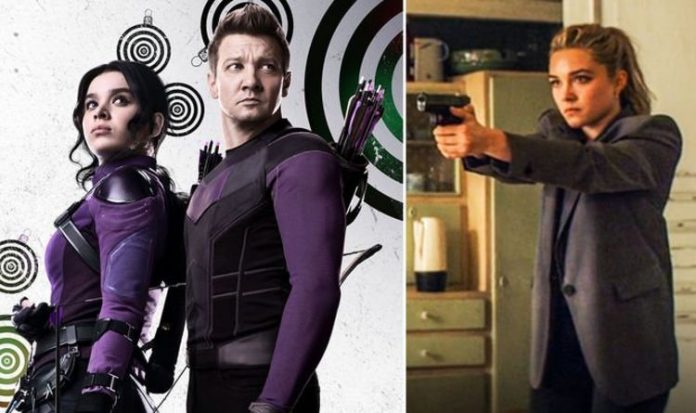 Having debuted in The Falcon and the Winter Soldier and recruited John Walker's US Agent, she looks to be doing the same with Yelena in that Black Widow post-credits scene, who we learn is already in her employ.
Approaching Nat's sister at the grave, Valentina shows her a picture of her next target for assassination.
Handing Yelena an iPad, the Countess says: "Maybe you'd like a shot at the man responsible for your sister's death?"
Taking the tablet, she sees a picture of Hawkeye with the same haircut he had in Avengers Endgame.
Published at Wed, 08 Dec 2021 10:22:00 +0000
Hawkeye: Why Florence Pugh's Yelena Belova is hunting Clint Barton after Black Widow