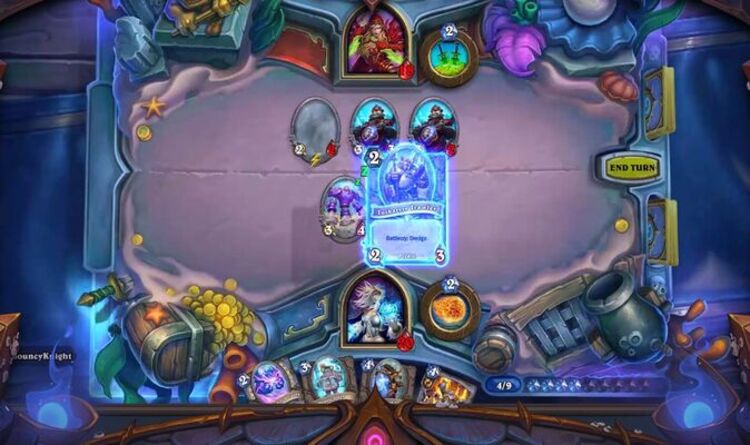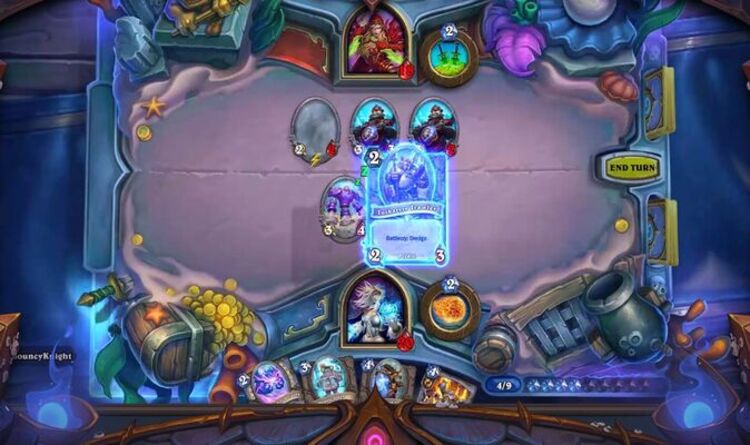 Hearthstone Voyage to the Sunken City expansion is out today (April 12) and will be bringing with it 135 new collectible cards. The Hearthstone expansion, which sees players venture to the ancient city of Zin-Azshari, will add a new Minion type as well as two new keywords. One of these keywords – which sticks with the underwater theme – is Dredge, which will let Hearthstone players look at the bottom three cards of their deck and pick one to bring to the top.
Speaking about the inbound Hearthstone update, Blizzard said: "Calling all adventurers! We're preparing for an underwater expedition down to the ancient city of Zin-Azshari. Join our crew as they document what beautiful sights and Colossal creatures await them on the ocean floor.
"While you're down there, Dredge the depths of your deck for powerful Sunken treasures. If you think you have what it takes, join us on this Voyage to the Sunken City!"
Blizzard hasn't announced the release time for the next Hearthstone expansion, but if the Sunken City release follows past launches then it should be available around 6pm UK time.
For those in other regions that's 10am pacific time, 1pm eastern and 7pm central European.
Patch notes for the Hearthstone Sunken City expansion should become at launch.
But in the meantime Blizzard has revealed plenty of details about what the next Hearthstone expansion will include…
HEARTHSTONE SUNKEN CITY UPDATE
What Great Mysteries Lie Below?
The ocean's dark depths are filled with danger! From the vengeful Naga to powerful Colossal minions, you will need to Dredge up just the right card to come out on top!
New features
New Minion: Naga
The cursed Naga join Hearthstone in this underwater adventure. Naga are a spell-focused minion type that often give you bonuses for playing one or more spells while the Naga are in your hand.
Keyword: Dredge
Explore the mysterious depths of your deck! Cards with the Dredge keyword let you look at the bottom three cards of your deck and choose one to bubble up to the top. Azsharan cards send a powerful "Sunken" card to the bottom of your deck. Combine both mechanics to find powerful Sunken treasures right away!
Keyword: Colossal
This is a big one. A really big one! Minions with the Colossal keyword are too big to fit on one card! They come with extra appendages that synergize with their main body in powerful ways. The appendages are summoned whenever the Colossal minion is summoned, even if the Colossal minion wasn't played from hand.
Dive Right In
Gird your gills and fasten your flippers, because ample adventure awaits aboard the Leviathan. We're about to set sail onto our Voyage to the Sunken City!
Published at Tue, 12 Apr 2022 12:11:26 +0000
Hearthstone expansion release time, early Sunken City update patch notes