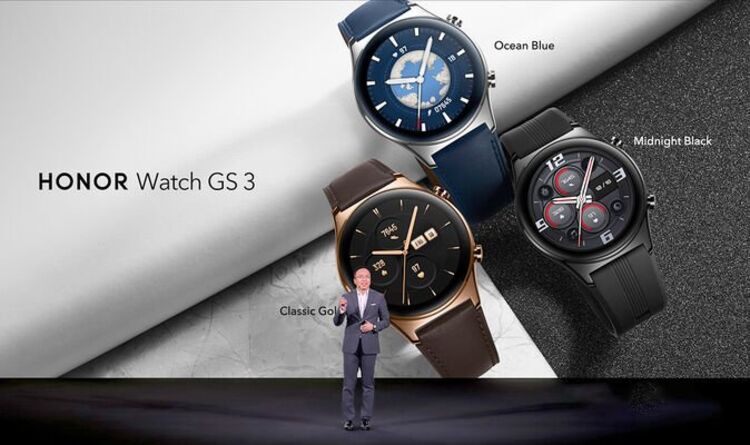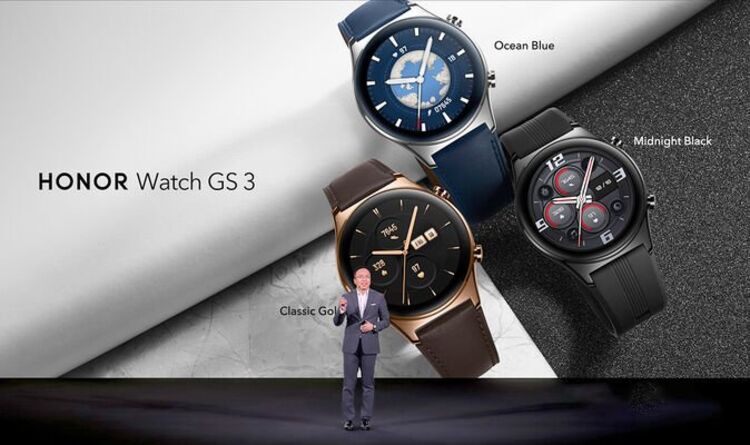 Honor Watch GS 3 is the latest smartwatch from the company, which combines a design inspired by traditional analogue timepieces and next-generation heart rate monitoring. Watch GS 3 ships with support for 100 tracked workouts, which means you'll likely be able to keep tabs on your progress at the gym.
When running, cycling or hiking outdoors, you'll be able to rely on the built-in GPS to track your route, as well as calories burned, heart-rate, and other key fitness metrics. Honor is also making a lot of noise about its new eight-channel photoplethysmography (PPG) sensor module, that bounces light onto your skin to measure variations in blood circulation.
This data is analysed by the Shenzhen-based company's AI Heart Rate Monitoring Engine, which cancels out any noise caused by exercise to provide an accurate heart-rate reading. Wearers will be able to get a read-out of their current heartbeat during exercise as well as during day-to-day life.
The Honor Watch GS 3 ships in three colours: Midnight Black, Ocean Blue, and Classic Gold.
Unfortunately, Honor is staying quiet about the price for the Watch GS 3 in the UK. However, our friends on the continent will be able to secure a Watch GS 3 in Midnight Black for €229, while the Ocean Blue and Classic Gold colour options will cost €249. That equates to roughly £210.
Honor revealed the Watch GS 3 during its presentation at the Mobile World Congress tradeshow in Barcelona, Spain earlier today. The Shenzhen-based firm also used the keynote to reveal its all-new flagship smartphone, Honor Magic4 Pro. The latter is the first top-tier handset released by the company since it cut ties with Huawei at the end of 2020 – freeing itself from the ongoing US trade ban, which prevents American companies from doing business with Huawei and its subsidiaries.
As such, Magic4 Pro arrives with the latest-generation chipset from US manufacturer Qualcomm, access to the Google Play Store, and Google Maps, Gmail and YouTube preinstalled – exactly as you'd expect from any Android flagship. The Magic4 Pro costs £899 and will be available from a number of high street stores in the UK, as well as on pay monthly contracts exclusively from Three Mobile, in the coming months.
Published at Mon, 28 Feb 2022 13:24:40 +0000
Honor Watch GS 3 is an upgraded smartwatch that wants to hide its best features