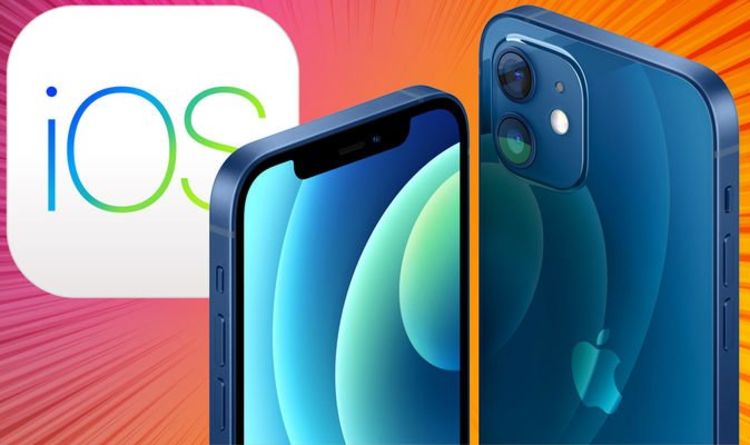 If you're not buying an iPhone 12, there's an important iOS 14 update you should download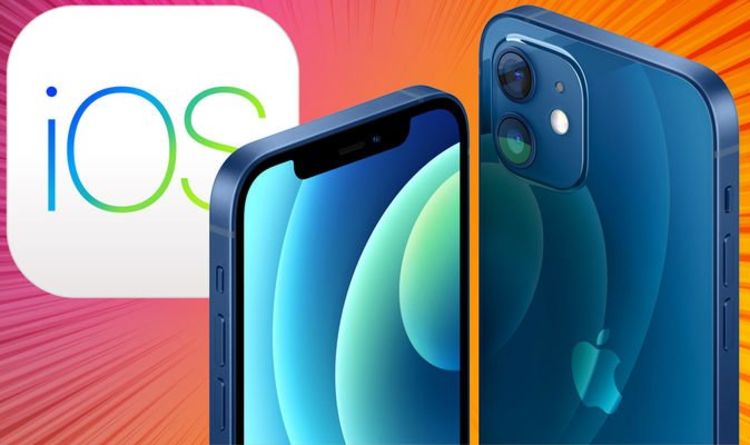 Apple has started to roll out its latest iOS update. Dubbed iOS 14.1, the new software is designed to fix a long list of issues with the new features introduced with the arrival of iOS 14 last month, including homescreen widgets. However, those who have already pre-ordered the latest iPhone models, iPhone 12 and iPhone 12 Pro, which are scheduled to start dropping through letterboxes tomorrow morning, shouldn't worry too much – as both new Apple smartphones come preloaded with the latest version of iOS straight out of the box.
For everyone else, it's worth hitting the "Update" button – especially if you've been experiencing issues following the update to iOS 14 last month. iOS 14.1 addresses a number of known issues with widgets, which can be placed on your iPhone homescreen to break up the monotonous grid of iOS icons and offer quick glanceable information you'd previously have to launch an app to find out. The latest version of iOS fixes an issue where dragging a widget could remove apps from their folders – spraying the icons across your homescreen. It also fixes a problem that caused widgets places on your homescreen to appear much smaller than planned. Icons could suffer from the same issue.
If you've been unlucky enough to stumble across any of these issues when painstakingly re-ordering your iPhone homescreen, you should probably download the update before you plan to drop a new widget, or change around a folder of apps again.
The latest update also squashes a bug that prevented some incoming calls from displaying the region information. It also addresses a quirk that meant some emails in Apple's default Mail app were sent from an incorrect alias.
However, it's not all bug fixes. iOS 14.1 also introduces support for 10-bit HDR video playback and editing within the Apple Photos app. This will only be available for iPhone 8 and later. The introduced of 10-bit HDR video is one of the standout new features of the new iPhone 12 and iPhone 12 Pro. While only the latest iPhone models can shoot in this format, iPhone 8 or newer can watch and edit the footage sent to them by iPhone 12 owners.
MORE LIKE THIS
Get an iPhone 12 half price, plus all the best deals on Apple's new phones
To download and install the latest version of iOS on your iPhone, launch the Settings app and then head to General > Software Update to get things started. It might take some time to appear on your iPhone, so close the Settings app and come back later if the software update isn't immediately available.
While iOS 14.1 is now available to download worldwide, developers are helping Apple test-out its upcoming iOS 14.2 update. Beta versions of the software suggest the next update will bring new music recognition features using Siri, redesigned Apple Watch app icon, as well as a bucketload of new emojis, including a transgender flag, smiling face with a tear, pinched fingers, two people hugging, new insects and animals, a disguised face with comedy glasses and stick-on nose, a bucket, plunger, screwdriver, and more.
In the meantime, here's a complete list of all the fixes in iOS 14.1 –
Adds support for 10-bit HDR video playback and edit in Photos for iPhone 8 and later
Addresses an issue where some widgets, folders, and icons were showing up in reduced size on the Home Screen
Addresses an issue where dragging widgets on the Home Screen could remove apps from folders
Fixes an issue where some emails in Mail were sent from an incorrect alias
Fixes an issue that could prevent incoming calls from displaying region information
Fixes an issue on some devices where selecting zoomed display mode and an alphanumeric passcode could result in the Lock Screen emergency call button overlapping with the text input box
Addresses an issue where some users were occasionally unable to download or add songs to their library while viewing an album or playlist
Fixes an issue that could prevent zeroes from appearing in Calculator
Resolves an issue where streaming video resolution could temporarily be reduced at the start of playback
Fixes an issue that prevented setting up a family member's Apple Watch for some users
Resolves an issue where the Apple Watch case material was displayed incorrectly in the Apple Watch app
Addresses an issue in the Files app that could cause some MDM-managed cloud service providers to incorrectly display content as unavailable
Improves compatibility with Ubiquiti wireless access points
Published at Thu, 22 Oct 2020 04:51:00 +0000