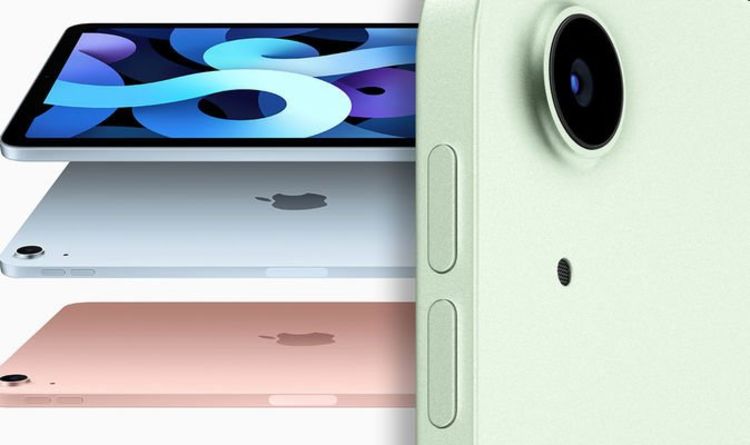 iPad Air 2020 release news is what Apple tablet fans have been waiting for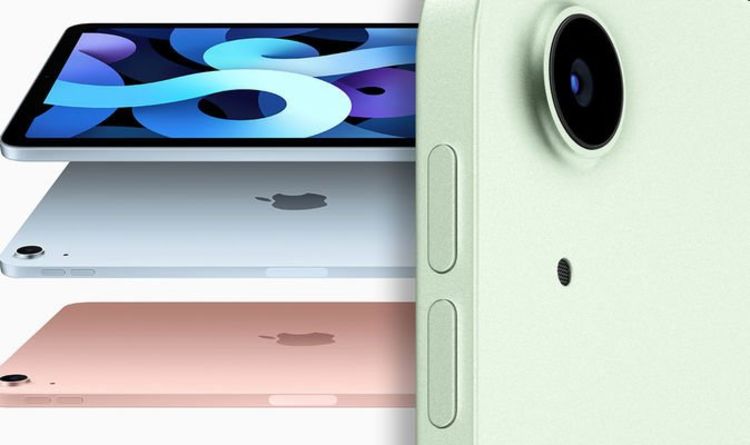 The new iPad Air is certainly one of the most exciting products Apple has announced this year. This totally refreshed tablet gets a striking new all-screen design and the latest A14 Bionic processor which could make it the fastest iPad the firm has ever made. Although Apple has already revealed full specs and the design of this iPad Air we're yet to find out an exact launch date.
Apple has confirmed that it will arrive later this month but a tweet from Apple tipster Mark Gurman suggests that the iPad Pro launch is now imminent.
In his post on social media, Gurman said: "Apple marketing materials for the new iPad Air are starting to land at retail stores, suggesting a launch sooner rather than later." There's still nothing from Apple to confirm this rumour with its website simply showing a price and the words "Available in October."
When this tablet does finally arrive it seems Apple fans will be in for a real treat. As we mentioned earlier, this tablet has had a complete overhaul with the bezels reduced to offer a more iPad Pro-style experience.
READ MORE: Apple iPad 2020 review: A small change that makes a major difference
That new look means users will get a tablet with a 10.9-inch Liquid Retina display that pushes closer to the edge of the device plus there's no sign of the chunky chin or forehead which has graced the older Air since it first launched.
Without those bezels, Apple has had to find somewhere else to place the iconic Touch ID fingerprint and you'll now find this way of unlocking the screen as part of the small power button on the top of the Air. Under the colourful aluminium chassis is that new A14 Bionic processor which looks set to make the new iPad Pro 40 percent faster than before and there's also a 30 percent boost to graphics performance.
Along with that added power, there's also an improved camera system which includes the same 12MP rear camera used in the iPad Pro and a 7MP front-facing FaceTime HD camera for video calls.
You'll also get stereo speakers which will make content sound as good as it looks on that stunning edge-to-edge screen.
Another added bonus of the new Air is that you can now use the latest Apple Pencil to scribble on the screen. That's good for two reasons as this stylus is more precise and it can also be charged wirelessly by placing it on the side of the tablet.
The new Magic Keyboard is also compatible which will transform this tablet into a mini laptop and the Lightning port has gone in favour of faster USB-C.
Apple is launching this device in a number of fruity colours including silver, space gray, rose gold, green, and sky blue with prices starting from £579.
"Today we're excited to introduce a completely redesigned and far more powerful iPad Air, debuting Apple's most powerful chip ever made, the A14 Bionic," said Greg Joswiak, Apple's senior vice president of Worldwide Marketing.
"With its gorgeous new all-screen design, larger 10.9-inch Liquid Retina display, next-generation Touch ID, and a massive boost in performance with A14 Bionic, the new iPad Air brings customers powerful pro features at an even more affordable price."
Published at Sat, 03 Oct 2020 06:20:00 +0000