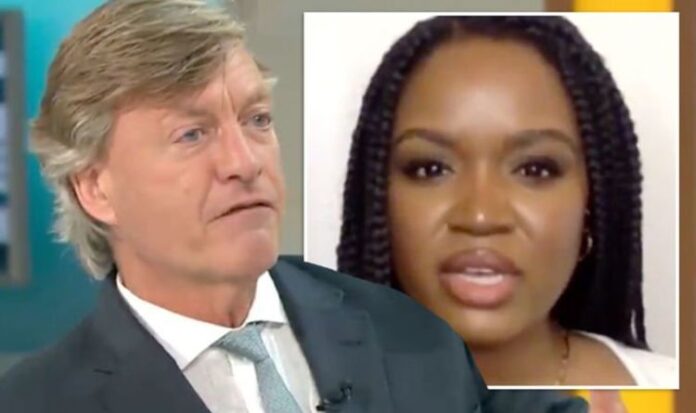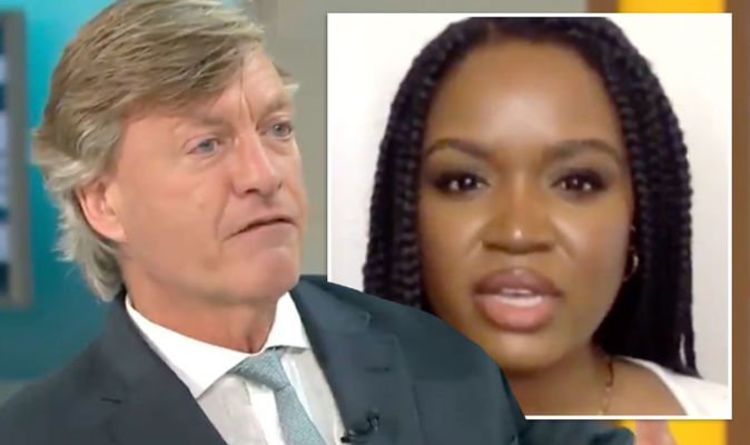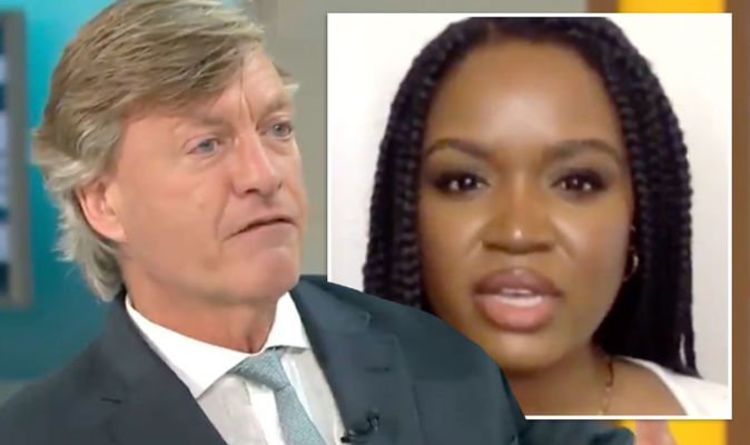 Richard, 65, returned to Good Morning Britain on Thursday and was joined by Charlotte Hawkins, 46, to host the show. Amongst the headlines discussed during the programme, the pair led a debate on whether the younger generation will be refusing to get the vaccine now the majority of the older population have received the jab. However, the ITV star clashed with Joanna, 23, when she shared how younger people don't think they need the injection and he told how important it is for all adults to take up the chance to prevent the spread of coronavirus.
In the midst of the debate, Madeley remarked: "Take it back to what you said initially about how you don't think we should be told what to do when it comes to our health.
"I'm old enough, I'm probably three times older than you, I remember exactly these points being made when smoking was banned in pubs and clubs and restaurants and there was a huge movement that said this was infringing on civil liberty and people should be allowed to smoke where they wanted.
"People wren't being stopped smoking but they were being told to stop smoking in the presence of others inside because it was bad for the other people's health.
"Surely this is a very good parallel with what we're talking about now. To be vaccinated isn't just to protect you, it's to protect the people around you," he said as he skewered the guest over her opinion on the matter.
"Well the people who need protecting have been vaccinated and we've seen, you know, the reduction in the number of deaths and also the number of cases," Ms Jarjue replied.
READ MORE: GMB ratings: ITV show pulls in lowest ever viewing figure
"The other day we had zero deaths in this country and under 30s haven't even been vaccinated yet," she continued.
"Surely if a small percentage of under 30s have that right and say I don't want to take the vaccine, I'm unsure about the vaccine then that's their individual right."
This discussion came about as a result of a GMB poll that showed one in five 18-29 years olds will either refuse to take the vaccine when offered or are undecided.
Former The Apprentice star Ryan-Mark Parsons, 21, gave a different view on the matter.
"It's beyond boring now listening to under 30s sanctimoniously preaching from their high horse because they some how think they are immune from the virus and they don't have to do their bit to protect people from this virus."
Taking to Twitter, viewers shared their thoughts as one wrote: "Ryan well done. I've had a t*tful. Seriously people aren't going to be under 30 for much longer and I think she's missing the point."
Another member of the public posted: "I bet if Joanna couldn't go abroad without having the vaccine, she would soon have one."
Whilst a third remarked: "My 19-year-old is desperate to have the jab, so are her friends, and she wants to live her life. It's very sad that there is a minority who still think they are invincible."
"I wish the Government would grow a pair and say no vaccine no travel and no socialising end of," a fourth commented.
According to the latest figures, more than 65.2 million doses of the vaccine across the UK have now been administered to the adult population.
Those who have received both doses of the vaccine has now reached 25.7 million, which accounts to 38.6 percent of the population.
With regards to the number of positive cases of Covid-19, figures increased on Wednesday as 4,330 cases were reported.
After zero deaths were record for the first time since the pandemic began earlier this week, the number of fatalities increased by 11 on Wednesday.
Good Morning Britain airs weekdays at 6am on ITV.
Published at Thu, 03 Jun 2021 08:23:00 +0000
'It's not just to protect you' Richard Madeley skewers young GMB guest refusing vaccine