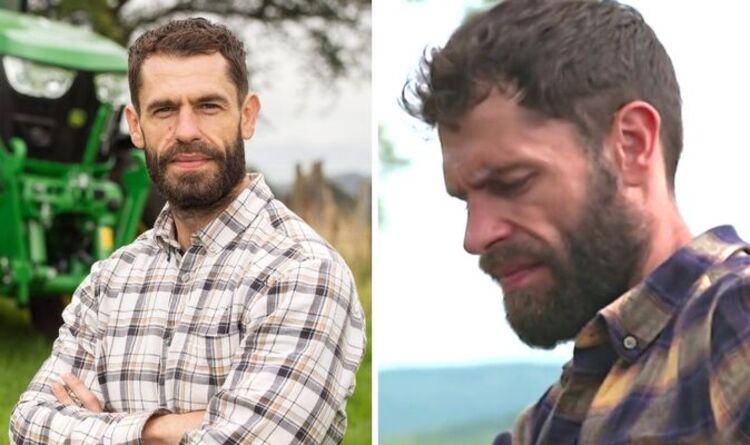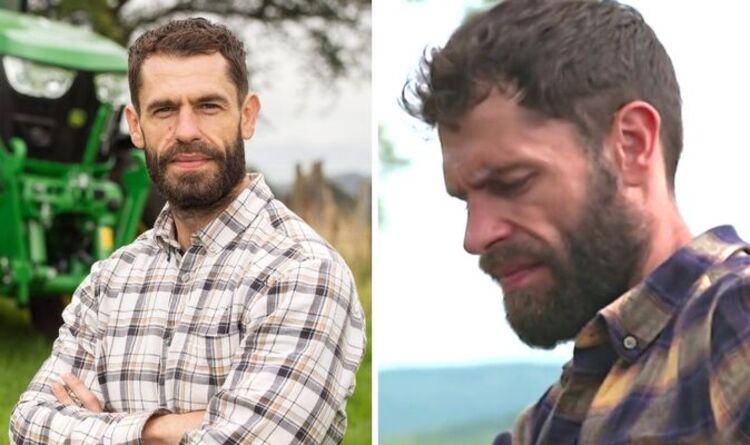 Former Emmerdale actor Kelvin Fletcher and his wife Liz Marsland are the stars of Kelvin's Big Farming Adventure. The BBC series follows the couple as they set up their 120-acre working farm on the edge of the Peak District with no previous farming experience. Since the show landed, Kelvin has faced backlash from viewers who have accused him of "ripping off" Clarkson's Farm, but the former Strictly Come Dancing winner has branded the criticism "unfair".
Kelvin, Liz and their two young children, Marnie and Milo, made the life-changing decision to turn their back on their life in Oldham for a fresh start in the Peak District.
The couple have 28 sheep – with the hope of a flock of 'about 80' by 2023 – as well as three pigs, three alpacas, two rabbits
Since the show aired BBC One viewers have watched Kelvin struggle with the tough world of livestock markets and sheep wrangling.
The series has been compared to Clarkson's Farm, but Kelvin has insisted he is "not copying anyone".
READ MORE: Call The Midwife heartbreak as Dr Turner dies in crash after huge row?
In a recent episode of Netmums podcast, Sweat, Snot & Tears, the 38-year-old exclaimed: "It's a bit unfair I think.
"There's a whole host of that type of show, I can think of half a dozen straight the way, you know idyllic, country living, representing the industry and giving you an insight into what it's like, something a little light-hearted.
"So to be compared exclusively to Clarkson I think is a little random. As people can see it's a completely different show."
Jeremy Clarkson's show Clarkson's Farm is the highest-rated series on IMDb, scoring an impressive 9.1 out of 10.
"Don't forget there's probably a three-month development process, there's a pitching process, a commission process, we were three months down the line into filming then Clarkson came on in the summertime."
Kelvin, who is expecting twins with his wife, went on to explain he "loved" watching Clarkson's Farm with his family.
During the podcast interview, the former soap star added: "I'm not copying anyone, I've got no need to."
"We're very confident who I am, I'm very confident who we are, as a family, what we represent, its just us," Kelvin stated.
The star, who is seen on his series navigating his way through the farming industry with the help of his neighbour, and fellow sheep farmer, Jilly said "all we are doing are being ourselves".
Kelvin exclaimed: "The mistakes we make are genuine, the successes are genuine successes.
"Watch our show and make your own conclusions. If you love it great, if not watch something else."
Kelvin's Big Farming Adventure airs Mondays at 8.30pm on BBC One.
Published at Tue, 15 Feb 2022 12:04:00 +0000
'It's unfair!' Kelvin Fletcher hits back at Clarkson's Farm criticism 'Not copying anyone'