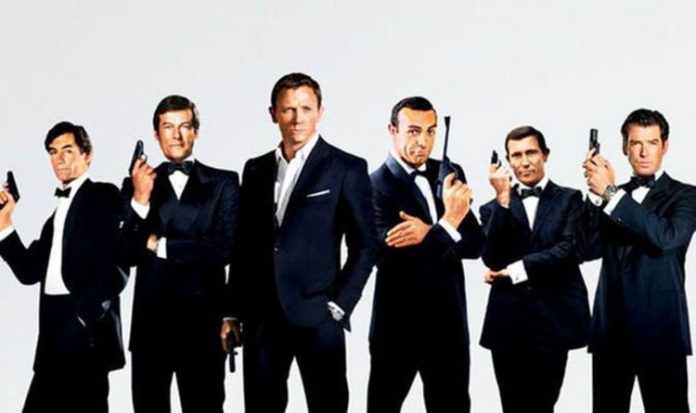 When a new James Bond movie is released polls and rankings often take place to determine who the best 007 was or which movies stand the test of time. But have you ever wondered what the Bond actors actually think of each other's takes on Ian Fleming's spy? Before his death in 2017, Sir Roger Moore was asked to do just that and even shared who he thought was the greatest.
Bond expert Mark Edlitz interviewed Roger at a UNICEF gala dinner for his book The Many Live of James Bond: How the Creators of 007 Have Decoded the Superspy.
Asked what the main difference between his Bond and Connery's was, the star said: "Sean's Bond was a tough character who could fight his way out of a corner; my Bond would charm his way out of a corner.
"Sean was the first Bond. He created and defined the part. He was distinctive in that there was no one else to compare him with."
Between Connery's fifth and sixth 007 movies, Australian model George Lazenby starred as Bond only once in 1969's On Her Majesty's Secret Service.
READ MORE: James Bond: 'Foul-mouthed' Roger Moore and The Spy Who Loved Me set
On Lazenby, Roger said: "George's film is a damn good movie. He could have been a great Bond and could have made quite a few movies, but it wasn't to be. We are friends."
Following his own seven movies, Timothy Dalton took over as 007 in the late 1980s with The Living Daylights and Licence to Kill.
His predecessor shared: "Not long ago, I sat down to watch The Living Daylights for the first time and thought it a terrific movie.
"And Timothy, whom I've known years, is a bloody good 007 and a great actor. I was genuinely surprised by how much I enjoyed the film."
Roger said: "Daniel is certainly the best actor to ever play 007, and I think he will go on to become the best ever Bond."
Nevertheless, at the time he believed the best take on Fleming's spy was Connery simply because "he was the first."
As for his own performance, he said with tongue firmly in cheek: "Oh, he was very handsome, charming, talented, and modest."
The Many Live of James Bond: How the Creators of 007 Have Decoded the Superspy by Mark Edlitz is out now.
Published at Sat, 04 Dec 2021 15:28:50 +0000
James Bond: How Roger Moore rated other 007s – Who was the best and what was 'far-fetched'