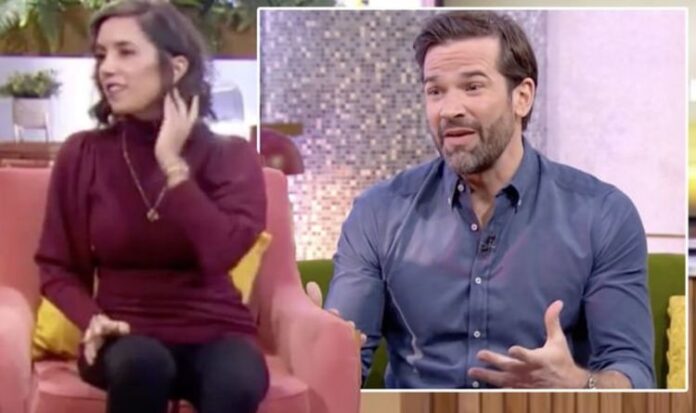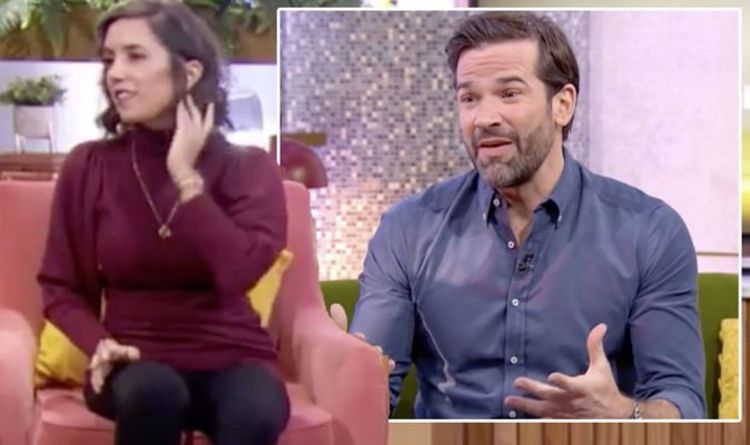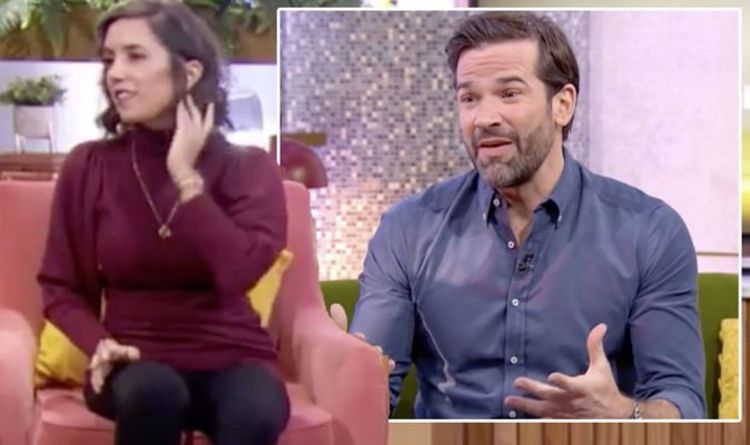 Janette Manara stepped into the shoes of fellow Strictly Come Dancing star Oti Mabuse today as she took of guest hosting duties on BBC's Morning Live. There was plenty for the team to get through on the show, including an important segment on online scamming and how to avoid being caught up in one, particularly when it comes to pensions.
However, when Gethin delved into a story about how his father is rather susceptible to these kinds of scams, Janette decided to have a crack at an impersonation.
The moment came when Rav Wilding joined the two to discuss the warning signs and latest developments in online scamming amid the coronavirus pandemic.
Rav brought up how the Government was looking into implementing an online safety bill in the opening minutes of the show.
He said: "It's something we all need to be on the lookout for to make sure nobody falls foul to this kind of thing."
READ MORE: GMB's Piers slams Palin over claims 'dead people' voted in Us election
Janette then weighed in: "I can't imagine if you're saving money your whole life and then all of a sudden it's gone,
"So what can people do to protect themselves from something like that?"
"It can be so simple," Rav replied. "You've got to look out for things like unsolicited phone calls (and) text messages out of the blue.
"People offering you these brilliant schemes that promise you loads more money than you thought you were ever gonna get back, perhaps earlier than you thought you were gonna get back."
"So he sort of chats to these people," Gethin revealed, prompting Janette to mimic how the conversation may go.
"How you doing, mate?" Janette jokingly said as she feigned an accent.
Needless to say, Gethin was quick to pull the Strictly star up on her impersonation as the two shared a laugh.
"That's a weird accent, he's from Cardiff," Gethin joked as Janette looked rather embarrassed.
Trying to brush offer her awkward attempt, Janette admitted: "I know, I tried it, it didn't work, it didn't work."
Luckily, Gethin didn't dwell on the embarrassing moment too long as he confirmed to Rav his dad did eventually put the phone down.
And Janette managed to regain her composure as she moved on with the rest of the show.
Morning Live continues weekdays at 9:15am on BBC One.
Published at Wed, 10 Feb 2021 09:55:00 +0000
Janette Manrara red-faced as Gethin Jones slams Strictly star's Welsh impression