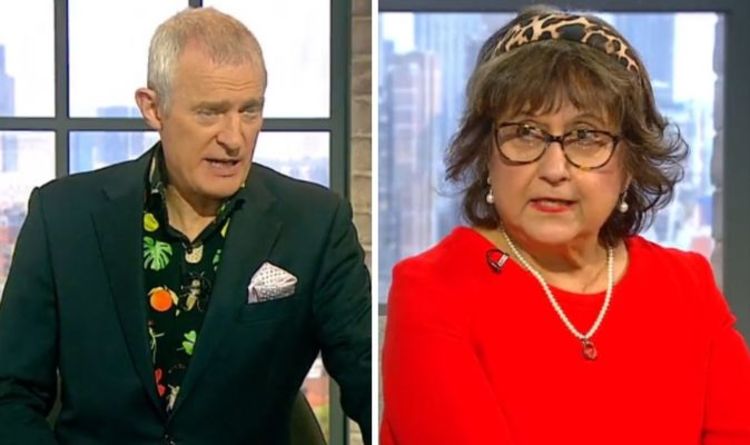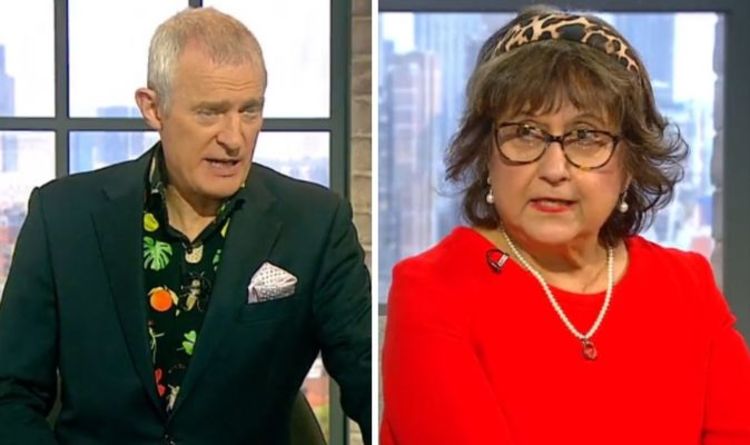 The Jeremy Vine Show held a debate about the vaccine on an episode of the Channel 5 chat show which aired last week. TV watchdog Ofcom was hit with hundreds of complaints following the discussion, which saw journalists Yasmin Alibhai-Brown and Lowri Turner chat with host Jeremy Vine to explore the different arguments.
Since the episode from January 24, Ofcom has revealed a total 761 complaints were made.
The group debated whether or not the government should scrap mandatory jabs for NHS workers.
During the debate, Yasmin commented: "It's good to give them (NHS workers) more time.
"But I really think that unless there are medical reasons why certain members of staff cannot be jabbed, then I think when you're working in the NHS and care homes, you really should get jabbed.
READ MORE: Coronation Street heartbreak with Kelly in devastating cancer plot?
"Those who haven't had jabs but could have jabs need to have a badge saying 'unjabbed'.
"And I would not let them treat me."
"So, you'd have them walk around hospitals wearing a badge?" Jeremy asked.
"Yeah," the journalist responded. "Because if you've made a decision and you're coming out on these demos, then you must be brave enough to say 'I'm not prepared to have the jab' and a patient has the right to say 'I'm not being seen by you'."
Adam Brooks penned: "Shock, this woman being extreme again.. almost like it's just for the TV."
"What does it matter to one person if another person is vaxxed or not?" Romulus fumed.
Some agreed with Yasmin, though and defended her argument.
Jehnny Dangerously commented: "It's just a little immunity vaccination – if others' health & your job's at stake, you'd just do it.
"I really don't understand why anyone who works in healthcare wouldn't get vaccinated. If they're anti-Covid jab or anti-vaccination, they're in the wrong job."
Published at Wed, 02 Feb 2022 18:09:01 +0000
Jeremy Vine backlash: Channel 5 show sparks Ofcom complaints over Covid jab row