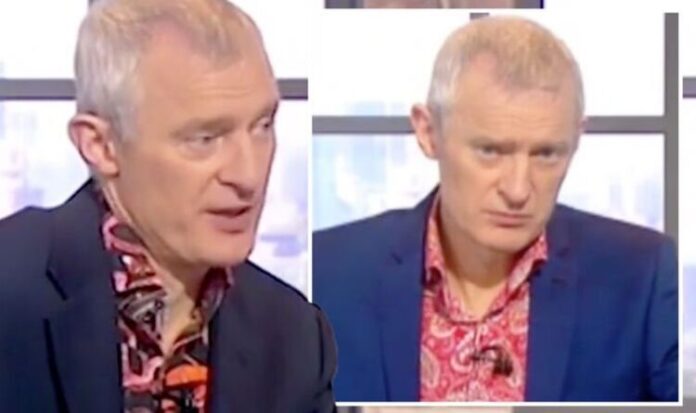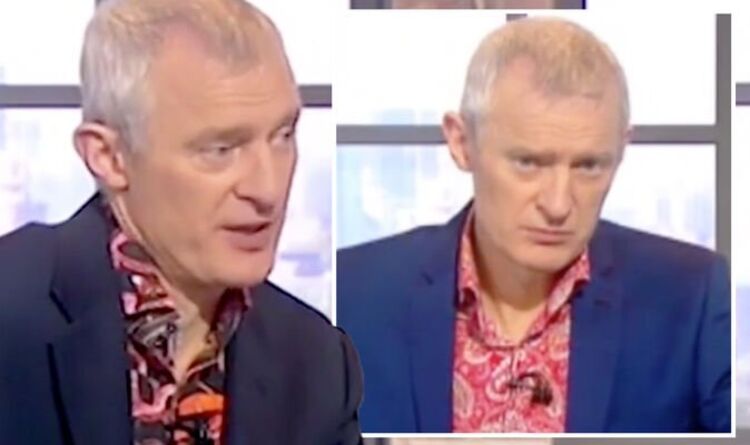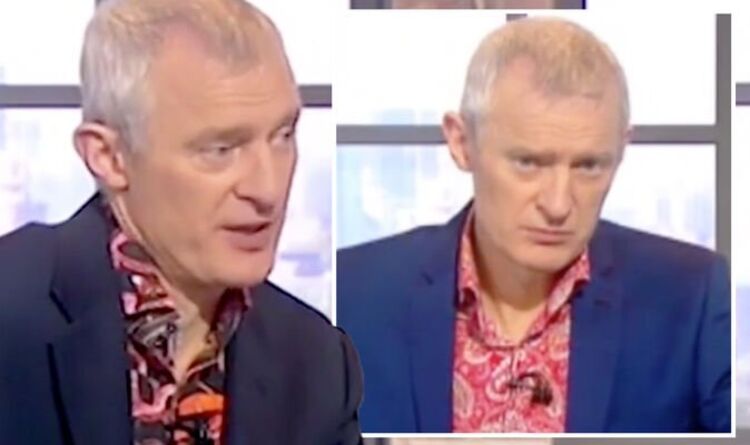 Channel 5 presenter Jeremy Vine took to Twitter on Monday to confirm the morning talk show had suffered a delay due to a sudden power cut in the ITN studio. He assured fans of the series he hoped the first edition of the week would be back on screens soon, but, unfortunately, it was then confirmed the series wouldn't be airing until Tuesday.
Vine on 5 was postponed on Monday as a power outage meant the daytime chat show was unable to fill its usual time slot.
Channel 5 aired the police documentary series Car Crime UK: Caught on Camera instead from 9:15am onwards.
The morning presenter took to his personal Twitter page to update his viewers on the situation.
He wrote: "Power cut @ITNProductions so we are all in reception. Here's hoping @JeremyVineOn5 is with you at 0915." (sic)
READ MORE: Prince William to 'reshape' monarchy and 'shake up' role as King in…
Jeremy accompanied his tweet with a picture of the show's team working in the reception of the ITN building in London.
Unfortunately, Jeremy was unable to meet the deadline, and Car Crime remained on the channel as of 9:50am.
Car Crime takes an unflinching look at some of the worst vehicle thefts in the UK, but many viewers were left disappointed to see Jeremy replaced.
Responding to Jeremy's tweet, Rob said: "You would have thought [Channel 5] would've advised viewers of the programme change."
Channel 5 have said in a statement: "Due to a major power outage Channel 5 is unable to broadcast Jeremy Vine this morning. We apologise for the change in today's schedules."
Conor O'Neill replied to Jeremy's original tweet: "Was wondering what has happened to my favourite topical TV show."
Later, Jeremy posted a picture of himself, co-presenter Storm Huntley and guest Nina Myskow to confirm the series wouldn't be airing.
He wrote: "Sorry to say, we didn't make it to air today. Questions will be asked of the emergency generator, and the emergency backup generator.
"But nice to get some quality catch-up time with my esteemed co-presenter @StormHuntley. Thanks to @AliMirajUK and @NinaMyskow for being there!"
DON'T MISS:
The Last Kingdom's Finan star Mark Rowley recalls difficulty shooting [INSIGHT]
Outlander fans spot filming blunder in pivotal Jamie scene [BLUNDER]
Bridgerton's Bessie Carter teases sad fate for Prudence [INTERVIEW]
Vine on 5 usually airs between 9:15 to 12:15 before Channel 5's afternoon programming.
George Clark's Build a New Life in the Country was scheduled to air after Jeremy's chat show before the news at 1:10pm.
Many more fans took to social media to complain as the situation failed to get resolved before the end of the hour.
Viewers hoping to tune in for another two hours of discussion headed by Jeremy were forced to switch over to find something else.
No1 Tennis Mum said: "@JeremyVineOn5 No emergency power generator? Never mind, will catch up with @TheJaneMcDonald in the #Caribbean! Good luck!"
Members of the audience also took shots at Sky for advertising Jeremy in the usual 9:15 slot but failing to air the show.
Craig fumed: "Sky is so s***e, advertises Jeremy vine and shows an old s***e episode of some camera p**s poor show."
And Colin Presland tweeted: "Where are you this morning Channel 5 is putting on rubbish repeats.
"No caption no exclamation. But the Sky guide is showing that Jeremy Vine should be on."
It's hoped the power outage will be resolved and Jeremy will be back on screens again on Tuesday morning.
Jeremy Vine airs from 9:15am on Channel 5.
Published at Mon, 04 Apr 2022 09:31:00 +0000
Jeremy Vine's show unable to air as ITN studio hit with power outage 'All in reception!'