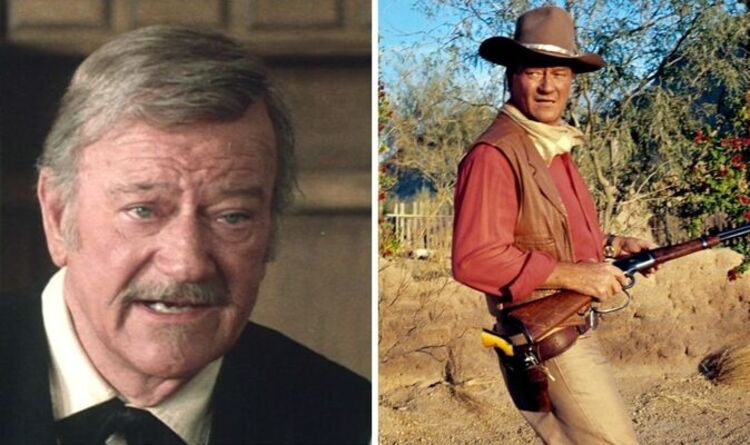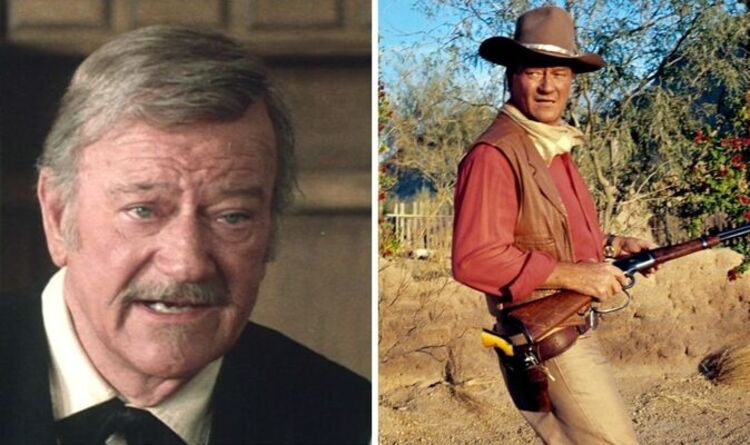 Hollywood legend John Wayne became a household name after he rose to fame starring in Western and war films such as The Searchers and Rio Bravo. In a recent Talking Pictures episode on the BBC, viewers got an insight into his well-established career on the big screen and life away from the cameras. In the documentary, John shared his candid thoughts about films that were "done with such bad taste".
In archived footage, John was interviewed about filming traumatic scenes in movies as he had acted out death many times.
He explained: "The whole idea of our business is an illusion and they are getting away from that now.
"Putting electric squibs in livers and blowing them up in slow motion and having blood all over everything.
"I mean it's not that there's more violence in pictures today, it's that it is done with such bad taste that people turn their stomachs, not their emotional insides are affected, it turns their stomach.
READ MORE: Jay Osmond in tears as he opens up on family's 'bad decision'
However, an unearthed interview with John revealed he found peace when he was on his yacht in Mexico.
He said: "I don't have to dress up or be smiling shaking hands or if I am having any trouble with any of my family I don't have to be sweet about it because there are a lot of people around.
"I can be a human being and not worry about my image.
"Of course, I haven't had that much of an image where I have to worry about it anyway.
Published at Sun, 13 Feb 2022 00:00:00 +0000
John Wayne slams 'bad taste' death scenes 'It turns their stomachs'