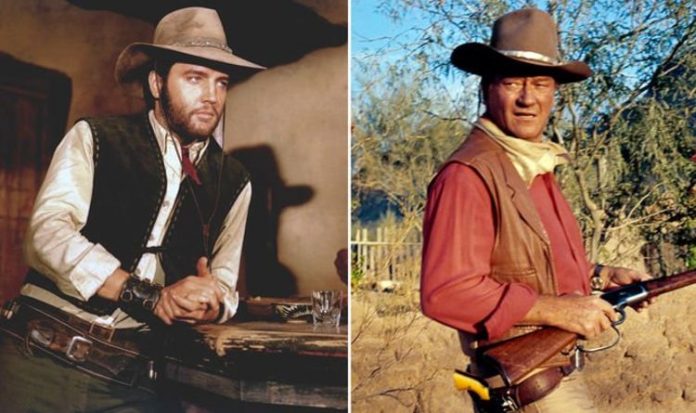 However, in the late 1960s, Elvis was tired of making poor musical rom-coms and returned his focus to live performances with his 1968 Comeback Special and subsequent Las Vegas residencies.
The King's cousin Billy Smith described on his son Danny's Memphis Mafia Kid YouTube channel how John Wayne asked Elvis to co-star in a few of his movies. He said: "In fact, he asked him a couple of times."
In the end, his manager The Colonel pushed it too far by demanding that Elvis should receive top billing above Wayne if he were to play the Texan in True Grit.
Billy added: "Of course, it was always carried through Colonel and at that time when he was asking, Elvis was such a big star. Colonel didn't want him to play second co-star or second star…with anybody else, so that ruled that out."
Published at Fri, 07 Jan 2022 08:53:00 +0000
John Wayne: Why Elvis Presley turned down Duke's offer to co-star in Oscar-winning Western