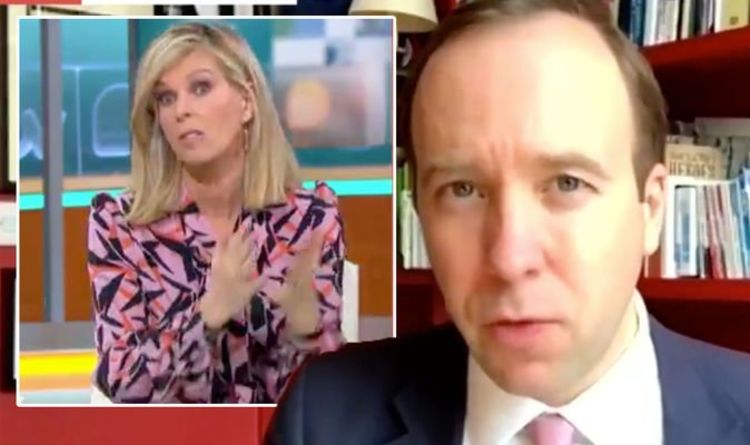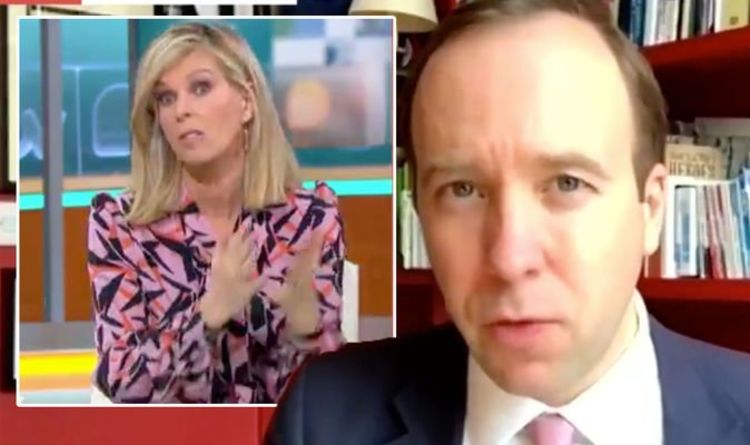 Good Morning Britain host Kate Garraway and Ben Shephard had plenty to get through in their chat with Matt Hancock on the ITV show today, from the vaccine rollout to booking summer holidays. However, Kate also took the opportunity to ask Mr Hancock about "planning for the future" and support for those suffering from long Covid following her own experiences with the virus through husband Derek Draper.
Kate has been dealing personally with the long-term effects of Covid after her husband Derek was admitted to hospital and place in an induced coma last year.
The GMB host even mentioned earlier in today's programme how she hasn't even been able to visit him since Christmas.
So Kate was keen to see what Mr Hancock's plans were for long Covid sufferers while still "prioritising saving lives".
"But I'm worried we've got a second pandemic of people with huge damage around the corner and what plans are you making for that?" she queried.
READ MORE: Kate Garraway admits she hasn't seen husband Derek in 2021
Mr Hancock replied and insisted "significant funding" had been put into research to discover the ins and outs of the disease.
He added: "I know that Derek had it very seriously, but also some people don't end up in hospital, don't have particularly severe initial symptoms, end up having those symptoms stay with them."
And this was clearly a point which hit home to Kate in her quest for answers.
The GMB host interjected and blasted that her husband didn't have a "cough or temperature" prior to his hospital admission.
"If you recall, we didn't include the loss of taste and smell in the initial symptoms list either,
"So that is reviewed and it's an area where I take the clinical advice directly, because, you know, I'm not a doctor so it's best to take that advice.
"And we do support research like this imperial research," Mr Hancock continued before Kate jumped in: "So you will review symptoms then?
"Because I worry how many lives have been lost by discouraging people to go to their GP if they haven't got those?"
Published at Thu, 11 Feb 2021 09:08:00 +0000
Kate Garraway blasts Hancock over Covid symptoms list 'Derek never had a cough OR fever!'