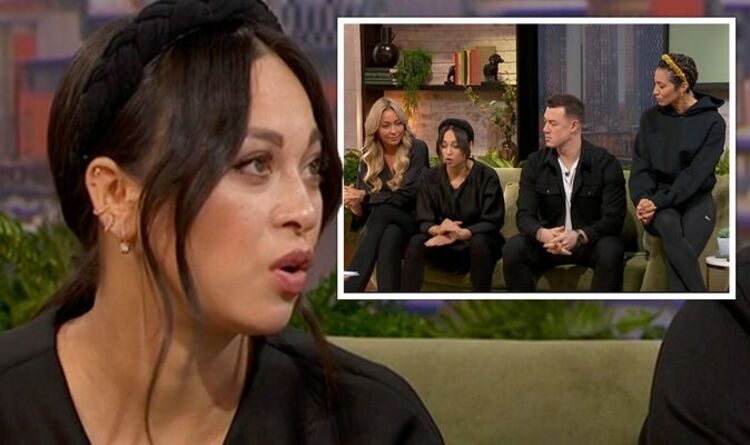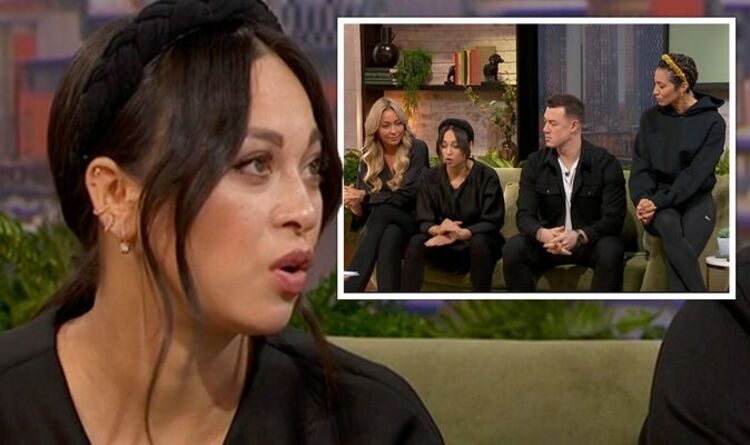 Strictly Come Dancing's official line-up of professional dancers was announced on Thursday's instalment of Morning Live. Following the announcement, pro dancers Katya Jones, Kai Widdrington, Karen Hauer and Luba Mushtuk, who appeared on the show, discussed the popular series returning to BBC One later this year. Russian dancer Katya also branded any claims of rifts between the pros as "total nonsense".
During the interview, Morning Live host, and former Strictly Come Dancing contestant, Sara Davies said: "I know just how much of a close-knit group you are but we have been seeing recent news about rifts over the Ukrainian crisis, that must be upsetting for you."
However, Katya replied: "Sara, this is obviously total nonsense, you have seen firsthand how supportive we are of each other, always.
"I do want to make one thing very clear. I think the invasion of Ukraine is totally wrong and it should not be happening."
She stressed it "must stop" and has been in regular touch with Ukrainian co-star Nikita Kuzmin.
More to follow…
READ MORE: GMB fans fume as Madeley asks Angela Rayner to define what a woman is
Published at Thu, 31 Mar 2022 09:13:24 +0000
Katya Jones blasts Strictly Come Dancing rift rumours 'Total nonsense'