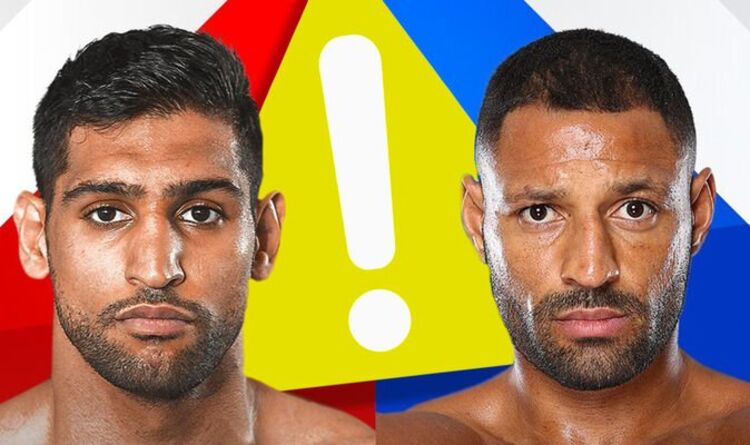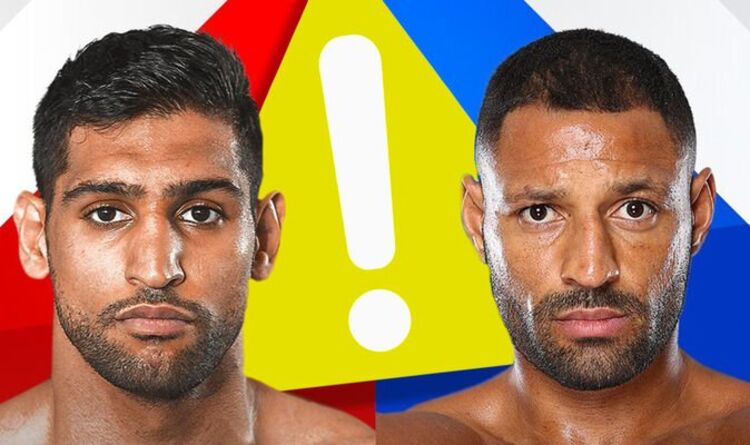 There's a massive night of boxing action ahead with Amir Khan and Kell Brook going head-to-head at the Manchester Arena. If you've not been lucky enough to grab yourself a ringside seat then you might be looking for ways to tune in and watch the all-British grudge match.
Sky has the full TV rights to this evening's fight with fans needing to stump up £19.95 if they want to enjoy this blockbuster main event.
That high price is clearly going to put some people off but before you begin trying to find free ways to watch it's worth knowing about the hidden dangers of using illegal streams.
Once things get underway from 5pm tonight, the internet is bound to be full of enticing links that will claim that they offer access to the bout without the need to reach for your wallet.
However, heading to these websites often comes with some serious hidden dangers as they can be full of malware and viruses that will end up wreaking havoc on your PC.
Some illegal streams can even steal identities and leave users open to attack from fraud. Then there's those that will ask for a small fee to be paid to watch the fight but won't actually stream any boxing once the credit card details are handed over.
Speaking late last year about the risks of watching sporting events online, CEO of FACT, Kieron Sharp said: "It's really important that people know the serious nature of the risks they're exposing themselves to if they choose to view content illegally. Identity theft, fraud and exposure to malware and viruses as a result of piracy are all too real. Anyone considering turning to illegal content should think twice about whether it's really worth it – what appears to be free could come with a very high cost."
Another danger that all boxing fans should be aware of is posting any footage from the fight onto social media.
A number of fans have fallen foul of this issue with one facing a bill of £85,000 after posting live action from Anthony Joshua's fight against Wladimir Kiltschko onto Facebook.
The live stream attracted an audience of over 4,000 people but also grabbed the attention of Sky who then landed the customer will a bill for copyright infringement.
If you don't want to fall foul of the law or end up with your PC full of malware then you're probably best stumping up the cash for Box Office.
It's worth remembering that this service isn't just available for Sky customers with anyone able to sign up and watch the action on their PCs, phones and tablets.
HOW TO WATCH KHAN v BROOK
Sky has all of the action from the Manchester Arena with fans able to watch the Khan v Brook fight via the Box Office service. This premium service is not part of the standard Sky Sports package and costs £19.95 for the whole evening with a number of fights taking place before the main event. If you have a Sky Box or a new Sky Glass television you can sign up straight from the homepage.
Simply press Home on your Sky remote, select TV guide or Sports, followed by Box Office. Select the event and enter your Sky TV PIN if prompted.
CAN YOU WATCH WITHOUT SKY TV OR SKY GLASS?
The answer is yes! With Sky Sports Box Office you can watch live events via your PC/Desktop/Mac, NOW Box, NOW Smart Stick, iPhone, iPad, Android phone or tablet. Full details can be found here
CAN YOU WATCH IT FOR FREE?
The main event is only available for that £19.95 fee but Sky has confirmed that it will be streaming the first hour of tonight's boxing action for free. This will begin at 5pm before switching to pay-per-view from 6pm.
WHAT TIME WILL THE FIGHT START?
There's an action-packed night of boxing ahead with things kicking off from 5pm with Ibrahim Nadim vs Taka Bembere (Super featherweight).
There are then a further eight fights before Khan and Brook enter the ring which is scheduled for around 10.20pm.
Published at Sat, 19 Feb 2022 16:45:00 +0000
Khan v Brook free live stream warning! Why watching online could end up costing you