After much anticipation, the world's first-ever Punk Rock Museum finally opened this month in Las Vegas.
What started as an initial punk-oriented retail shop two years ago, quickly turned into a fully packed 12,000 square-foot museum concept by NOFX's "Fat Mike" that now comprises of the Punk Collective — a group of musicians, including former Warped Tour manager Lisa Brownlee, industry professionals, and investors.
Located at 1422 Western Avenue, between the Strip and downtown Las Vegas, the Punk Rock Museum houses artifacts and memorabilia such as handwritten lyrics, instruments, clothing, photos, flyers and artwork. It also has a Jam Room, where museum guests can play instruments that have been donated by punk stars, while enjoying libations at a bar operated by a Vegas nightlife veteran.
The museum also has plans to open a tattoo studio later this spring.
For "Fat Mike," whose real name is Mike Burkett, living in Vegas during the COVID-19 had him at a crossroads of what he wanted to do for his next project, contemplating opening some type of shop made for punks.
"I wanted to open a punk shop in Vegas, because storefront property was cheap because of COVID," he told Entertainment Weekly.
And that's when he picked up the phone and called Warped Tour's long-time producer, Lisa Brownlee, asking her to help him build out this punk shop.
"Run it?" She's like, "Sure." She called back the next day and said, "Maybe we should get some artifacts for the shop, so people can see some old cool s—."
With Brownlee on board, Burkett's next phone call was to Vinnie Fiorello, founder of the ska punk band Less Than Jake, who serves as one of the museum's co-founders.
"Punk rock saved my life, punk rock gave me a purpose, punk rock gave me the life that I have," Fiorello told Travel Weekly in a recent interview, sharing the museum's mission in "showing the reverberation of punk rock through culture, fashion, other musical styles and art."
Fiorello, an entrepreneur of his own style, also co-founded a record label, opened a tattoo parlor, and owns his own toy company — so totally PUNK ROCK.
From conceptualization to completion, the museum took two years and four months to come together — but can you really ever contain the magnitude of "punkness" within four walls?
And that's exactly why its founders have been vocal about the museum's collection continually evolving over time.
"We have to be next to the strip club and next to the freeway because punk rock, we're satellite — we don't belong in the music industry. They don't want us. There's no Billboard chart. There's no Grammy. Even though GreenDay and Foo Fighters and Blink-182 won Grammys, they're all old punk rockers," Burkett emphasized.
One of the museum's first investors is Pat Smear — from the Germs, Nirvana, and Foo Fighters — who also believes in Burkett's vision of hosting "the most inclusive museum" and not trying to be the Rock and Roll Hall of Fame.
And that touch of inclusivity undeniably extends to the museum's guests, which should be driving more than mere curiosity.
On April 15, the Punk Rock Museum hit an early milestone, hosting its first official wedding ceremony in the museum's wedding chapel, as part of one of its service packages — Partners In Crime and Till Death Do Us Punk.
A day prior, the Museum had hit another first, celebrating its first engagement at the museum.
Beginning on April 28, the Museum will showcase its first two temporary exhibits, featuring stunning photography from respected photographers Angela Boatwright of Los Punks and Rikki Ercoli of In The Beginning.
Born and raised in Columbus, Ohio, Boatwright picked up a camera at age 14 and hasn't stopped shooting since. Cutting her teeth photographing her skater friends, she quickly began shooting live punk, metal, and hardcore bands, too-including photographing Kurt Cobain in a closet sized venue in 1991.
Her work has since appeared in a wide array of publications including New York Magazine, Vice, Nylon, Vibe, and Dazed and Confused, as well as in books such as Vice Photo Book, Definition: The Art and Design of Hip Hop, Juxtapoz Photo, Street World, and most recently, the best-selling Contact High, featuring her groundbreaking 2008 photographs of Nicki Minaj.
She has also photographed campaigns for Roxy, Urban Outfitters, American Express, and Vans.
After moving away from New York and over to Los Angeles, Boatwright shifted her focus towards creating documentaries. In 2013, she directed an online series entitled East Los for Vans, documenting the backyard punk scenes in East Los Angeles and South Central.
The East Los Vans series led to Boatwright's first full-length documentary film, also for Vans, entitled Los Punks: We Are All We Have, which was selected to premier at Slamdance film festival in Park City, Utah in January, 2016 and achieved huge praise via outlets such as: Los Angeles Times, The New York Times, and Variety.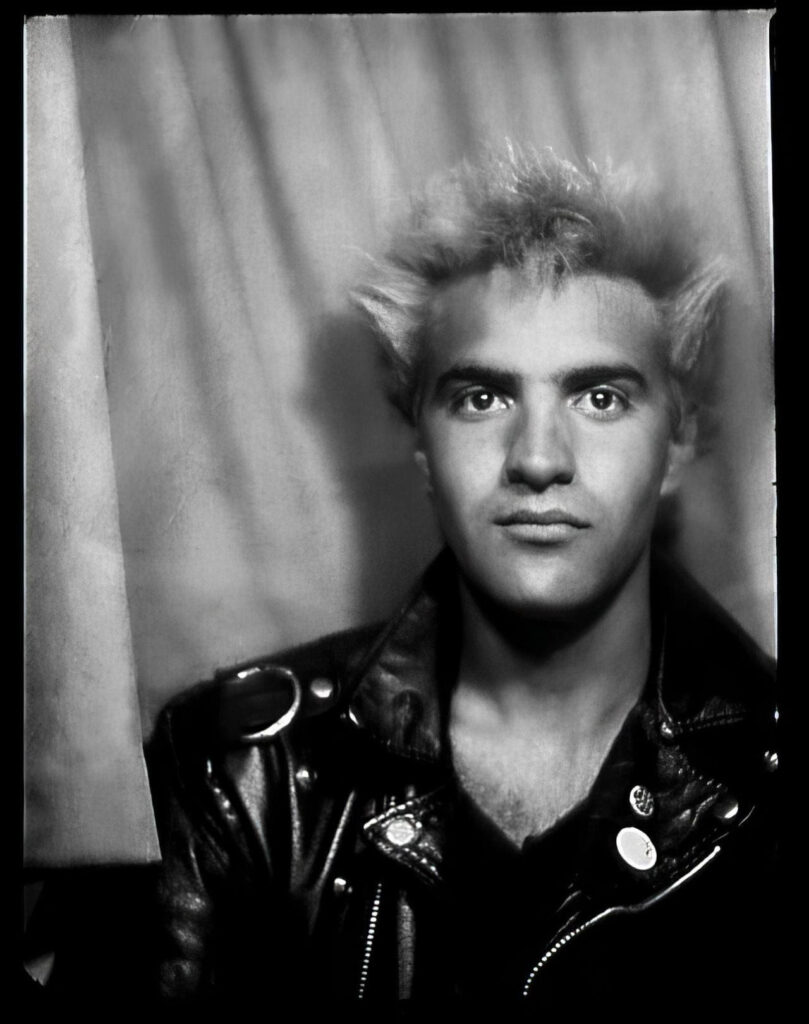 One of her more interesting productions was a short she directed and produced for Red Bull about heavy metal in the U.S. and Mexico, titled Todo Es Metal and introduced Anthony Bourdain: Parts Unknown (Season 9, Episode 2, "Los Angeles") to the backyard punk scene in Los Angeles.
Ercoli, on the other hand, dove headfirst into photography after borrowing a friend's Nikon camera, eventually teaching himself how to use it on, off, and backstage with the likes of Sid Vicious, The Clash, Killing Joke, Blondie, Siouxsie Sioux, Bauhaus, and almost every underground group that came through the Philadelphia tri-state area.
"In The Beginning… Photographs From the Dawn of New Wave, Punk Rock & Hardcore by Rikki Ercoli" is a visual feast of black-and-white portraits capturing some of the most notorious rock and roll icons from the late 1970s and early 1980s, also represents the reaction to normalcy, apathy, sexuality, popularity, politics, fashion, and of course, music.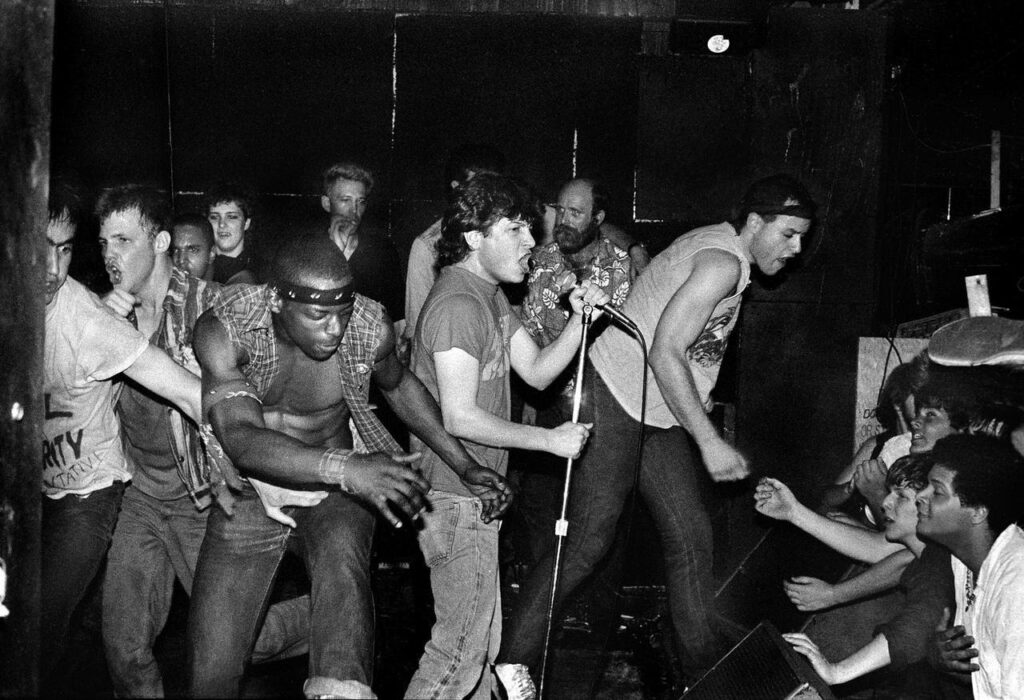 The collection, which is currently on display at The Punk Rock Museum, features portraits of The Ramones, The Clash, Circle Jerks, the Banshees, The Dead Boys, Dead Kennedys, GBH, Richard Hell, and so many more — even a photo of Ercoli by Andy Warhol.
You can purchase a ticket to The Punk Rock Museum by clicking here.