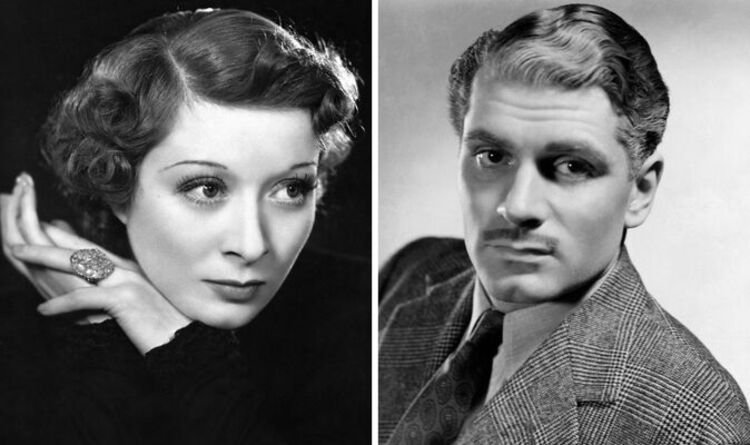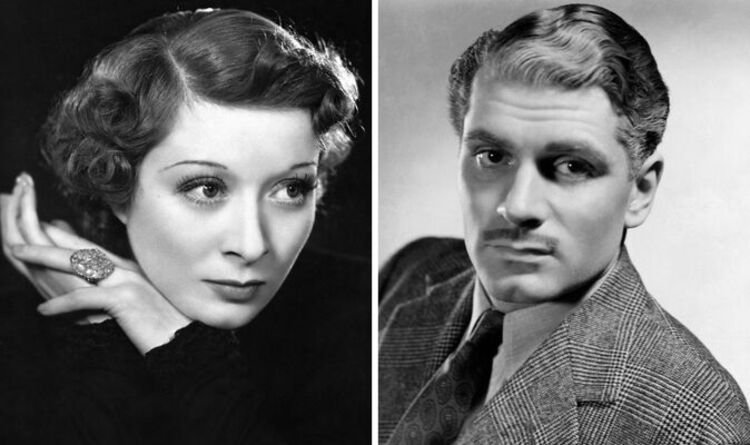 Laurence Olivier and Greer Garson had previously starred together in the stage play Golden Arrow, but it did little to sway the actor. He was engaged in a torrid love affair with Vivien Leigh at the time, with the two married stars secretly sleeping with each other since 1937. It was a complete scandal in Hollywood which producers feared would tarnish and destroy any film they appeared in together.
When Olivier and Leigh met at The Mask of Virtue in London following one of her stage performances. He immediately congratulated her on her acting, with the two hitting it off straight away.
At the time, he was married to actress Jill Esmond, while Leigh was with Herbert Leigh Holman, she even had a child with her husband. Despite her marriage, she said: "That's the man I'm going to marry," according to Michelangelo Capua in Vivien Leigh: A Biography.
Soon after, in 1937, the pair couldn't resist each other and started an affair that would go down as one of Hollywood's most infamous. Olivier, who had welcomed his first son into the world just a year previous admitted: "I couldn't help myself with Vivien. No man could," he said in Lord Larry: A Personal Portrait of Laurence Olivier.
READ MORE: Rear Window: 'Massive ego' James Stewart yelled at Alfred Hitchcock
He added: "I hated myself for cheating on Jill, but then I had cheated before, but this was something different. This wasn't just out of lust. This was love that I really didn't ask for but was drawn into."
Things only became more intense when they were cast together in 1937's Fire Over England, where they played love interests. It was here when their affair truly began.
Over the next few years, Olivier's success continued to skyrocket as he accepted a role in 1936's Wuthering Heights. All this was happening while the two exchanged love letters. In one which is believed to have been written in 1939, Olivier wrote: "I woke up absolutely raging with desire for you my love … Oh dear God how I did want you. Perhaps you were stroking your darling self." Leigh replied: "Oh dear sweet, I haven't done anything … If we loved each other only with our bodies I suppose it would be alright. I love you with much more than that. I love you with, oh everything somehow, with a special kind of soul."
Leigh's career was about to hit the big time, as the actress starred in 1939's Gone with the Wind. The result was taking home of Best Actress Oscar, the first Brit to do so.
He complained throughout production, saying key scenes from the novel had been cut and that more attention was being put to the costuming than the actors. He also clashed with MGM over the direction and style of the movie, as the studio wanted a romantic comedy with the genre proving particularly popular at the time.
Ironically, Leigh's Gone with the Wind disrupted the production of Pride and Prejudice as the former film used up literally all technicolor film reels at the time. MGM was forced to shoot in black and white as a result.
In turn, the time period was changed from Austin's Regency England to a later period. One reason for this was because it was believed the dresses of the era were too plain for audience expectations. Another was because the studio didn't want to waste money on a risky venture after the staggering costs of Gone with the Wind.
Regardless of the troubled production, Olivier and Leigh reunited and married later that year. They both secured divorces from their respective partners in England.
In another letter, Olivier told Leigh it was for the best. He said: "We are a popular scandal, or rather a public one. Therefore it is only reasonably good taste to be as unobtrusive as possible. Can you dance and be gay and carry on like the gay happy hypocrite days? No, my love you cannot. Why because of your fame, tripled with our situation—quadrupled with the fame thereof [sic]."
Published at Sat, 19 Feb 2022 13:17:00 +0000
Laurence Olivier didn't want Greer Garson in Pride and Prejudice: 'Completely wrong!'