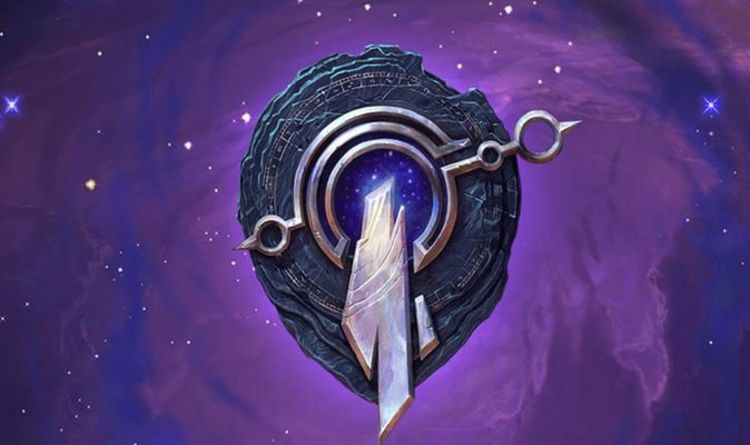 Legends of Runeterra patch: Call of the Mountain release time and LOR 1.8 launch news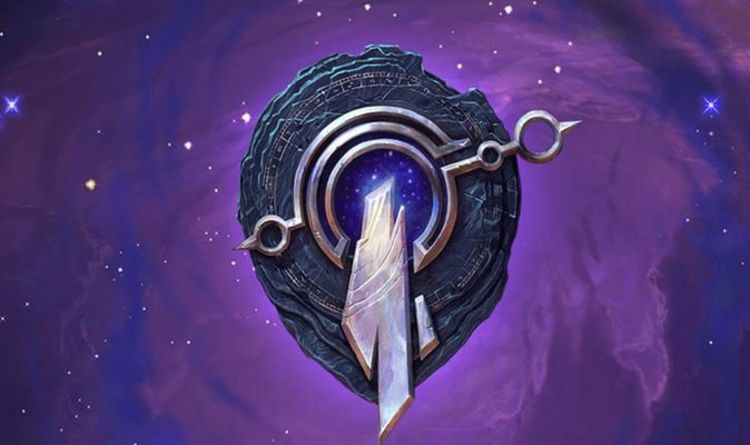 Developers Riot Games has announced its plans to launch the next Legends of Runettera patch this week across all platform. And not only will this be a big update, it will also include the first part of the next expansion – Call of the Mountain. Legends of Runeterra patch notes revealed today confirm that Call of the Mountain has a release date set for August 26, launching at around 7pm GMT, in the UK.
LoR's Call of the Mountain expansion includes the new region Targon, as well as 89 collectible cards, 7 champions, and a variety of new features & content across the game.
Players will also be able to try out new champions and strategies in the Discover Targon Lab, and look forward to the arrival of seven new characters from League of Legends.
A message from Riot Games explains: "Call of the Mountain explores new frontiers with the addition of Targon, an all-new region for players to explore and collect.
"On this towering mountain, cosmic beings lend their might to mortals, astral dragons soar beyond the sky, and tribes of the faithful devote themselves to the sun, moon, and stars.
"Targon and Call of the Mountain are headlined by 7 new champions from the League of Legends universe including Leona, Diana, Taric, and Aurelion Sol, as well as six new gameplay mechanics that offer all new strategies and twists on old ones."
Call of the Mountain will also herald the start of LoR's new bimonthly card release cadence, kicking off a three-expansion set exploring Targon.
The next two expansions will follow in October and December, each featuring 40 collectible cards, including 3 champions.
By the time the third expansion is released and the Call of the Mountain set is complete, all regions (including Targon) will have an equal share of champions and near-equal share of other cards.
"Call of the Mountain is a wonderful opportunity to explore new areas of the League IP and an exciting update to LoR's gameplay, giving players more ways to experience an ever-evolving array of strategies that never feel solved," said Call of the Mountain set lead Shawn Main.
"We hope players will love their first experience with Targon as they discover new decks and ways to revamp classic ones."
More news regarding this week's Legends of Runeterra patch can be found below:
New Cards, Champions, and Keywords
89 new cards
● 51 for Targon, 38 across existing regions
7 new Champions
● 4 for Targon – Leona, Diana, Aurelion Sol, Taric
● Nocturne (Shadow Isles), Trundle (Freljord), Lulu (Ionia)
6 new keywords
● Fury: When I kill a unit, grant me +1|+1.
● Spellshield: Negates the next enemy spell or skill that would affect me.
● Daybreak: Bonus if this is the FIRST card you play in a round (bonus dependent on
card text).
● Nightfall: Bonus if this is NOT the first card you play in a round (bonus dependent on
card text).
● Behold: Bonus if you have a type of card in play or hand (bonus dependent on card
text).
● Invoke: Pick a Celestial card from among 3 to create in hand.
○ Celestials are a special pool of created cards representing the constellations
above.
And much more!
New Lab: Discover Targon
● Choose one of 6 preconstructed decks packed with new cards and strategies from
Targon!
New & updated Region Roads
● Targon joins the regions of Runeterra with its own Region Road, and the Roads for
Shadow Isles, Ionia, and Freljord have been extended so you can pursue all the new
Champions and cards in Call of the Mountain.
● New and returning players (or those who just like to take their time) can earn extra XP
for early levels on non-Targon Region Roads.
New cosmetic items
● Cosmo (guardian)
● Celestial Summit (Targon-themed board)
● 4 emotes featuring Diana, Taric, Nocturne, and Lulu
● 2 card backs – Sunrise & Moonfall
Published at Tue, 25 Aug 2020 21:31:14 +0000