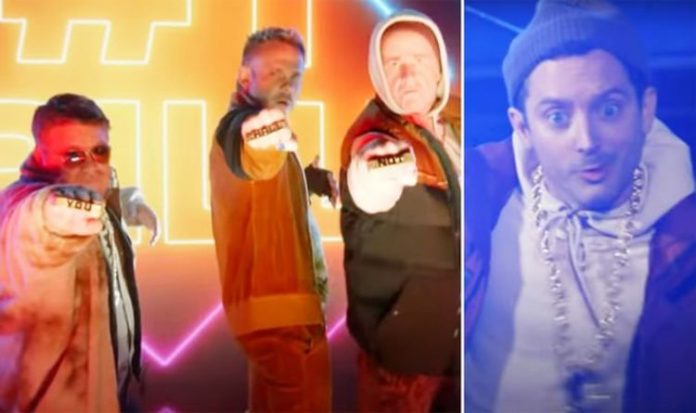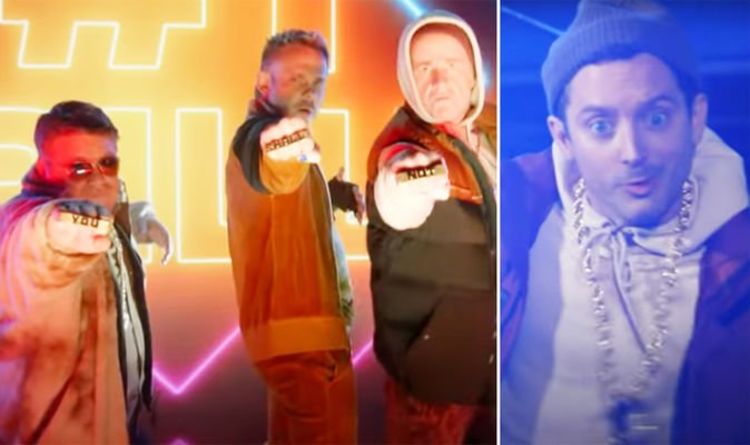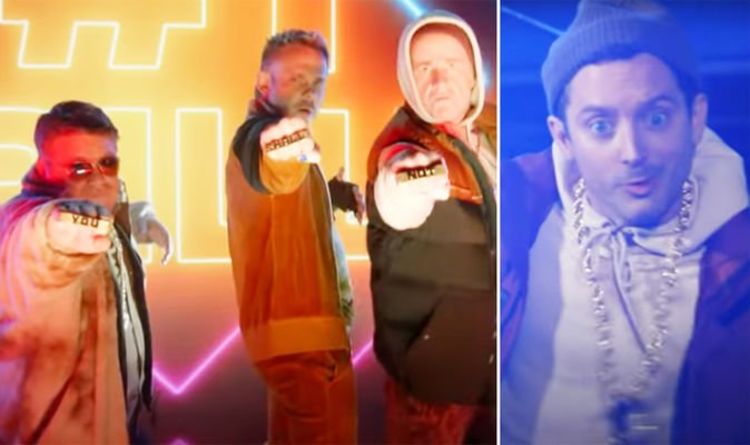 The Harry Potter film franchise kicked off 20 years ago and the original cast are getting together for an HBO Max reunion special on New Years Day. But it's also been two decades since the release of The Lord of the Rings: The Fellowship of the Ring, which recently topped Empire magazine's 100 Greatest Movies Of Time. Since Peter Jackson's trilogy isn't getting a similar special to JK Rowling's Wizarding World, Stephen Colbert took to paying tribute himself on The Late Show.
The talk show host shared how Lord of the Rings is his favourite movie trilogy, before launching into a rap called The No 1 Trilly with Jon Batiste.
Rappers Method Man and Killer Mike helped the duo along with the lyrics as a number of stars from the JRR Tolkien movies joined in.
They were the four Hobbit actors Elijah Wood, Sean Astin, Billy Boyd and Dominic Monaghan.
Joining then were Aragon star Viggo Mortensen, Legolas actor Orlando Bloom and Gollum himself, Andy Serkis. Even Elrond star Hugo Weaving turned up to rap in Elvish.
READ MORE: Spider-Man No Way Home spoilers review: Best since Avengers Endgame
Sadly, Gandalf star Sir Ian McKellen was unavailable, which was amusingly referenced in the rap.
Nevertheless, for some reason Anna Kendrick cameoed as herself, being lambasted for being in Pitch Perfect.
The Lord of the Rings cast and Jackson had a zoom reunion last year during lockdown which Josh Gad organised for charity.
Sir Ian was able to attend that one with most of the other trilogy stars in a heartfelt chat.
Jackson, who directed the recent documentary The Beatles: Get Back, continued: "They got so serious that they actually approached JRR Tolkien, who at that point still had the rights. They approached him and Tolkien said, 'No.'"
Now 20 years on and a Lord of the Rings TV series is in the works at Amazon for release on September 2, 2022.
The first season was shot in New Zealand and the story takes place during the Second Age of Middle Earth, long before the trilogy.
Season 2 of the show has already been ordered and will be filmed in the UK next year.
Published at Thu, 16 Dec 2021 17:12:00 +0000
Lord of the Rings cast celebrate 20th anniversary of trilogy with incredible rap – WATCH