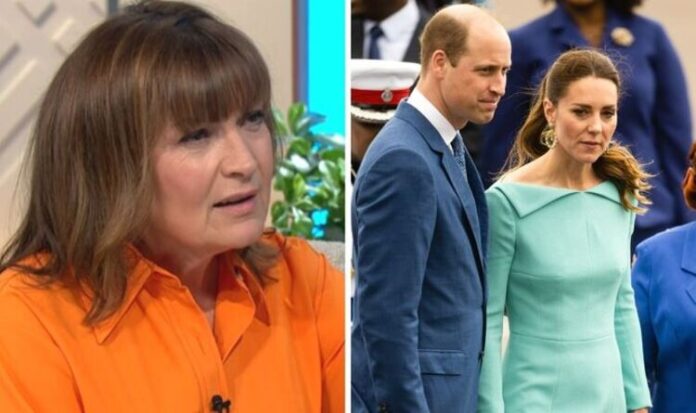 "How helpful is it when you're having these two images side by side? And so you know, there'll be lots of pour over," Russell concluded.
Lorraine later came under fire from fans after she stated Kate "hasn't put a foot wrong" during the Caribbean tour.
Others also criticised how the host went from chatting about the backlash of the tour to what the Duchess of Cambridge wore throughout.
"Isn't it wonderful to see all these jewels? No, not really, people are desperate, they can't pay their electric bills or buy food so no it's not," user @TheAcrobattys fumed.
While Steve added: "Never mind the injustice, look at the dress, focus on the clothes."
Sarah went on to say: "The country is skint and people are wondering how they're going to feed their kids, so #Lorraine is showing us the wardrobe and jewels of a very rich woman that would've cost more than most of us earn in a lifetime. Read the b****y room." (sic)
Lorraine airs weekdays at 9am on ITV.
Published at Fri, 25 Mar 2022 10:26:00 +0000
Lorraine Kelly takes aim at Kate and William's tour: 'Visuals have been a mistake'